—
The Red Shirts will hold Himpunan Rakyat Melayu Berani Bersatu on Malaysia Day 2015 at Bukit Bintang
—
—
4 September 2015
FT Umno Youth adamant on rally to counter 'Chinese' Bersih
Federal Territories Umno Youth chief Razlan Rafii is adamant on holding a Malay rally to counter the 'Chinese' Bersih 4 demonstration.
"If that is the measure by which to elect the government and if there is no other way for the authorities to curb Bersih (then yes)," he told Malaysiakini when asked if he would continue with the protest.
However he denied Umno's involvement in a supposed rally to be held on Sept 16 which is currently viral on WhatsApp.
"Not to my knowledge. There is too much speculation. What is sure is the Malays who gave feedback want to demonstrate," he said.
He added that he has yet to speak to Umno Youth chief Khairy Jamaluddin about the rally.
Inspector-general of police Khalid Abu Bakar yesterday warned all parties not to turn Bersih into a racial issue, and to let police handle the rally.
Razlan however refuted the top cop's remarks.
"(Bersih) is a racial issue. Ninety percent of those who participated were Chinese, and they played up racial sentiments among themselves.
"Facebook, Twitter and blog posts in Chinese played up racial issues to get the Chinese to take to the streets," he said.
Razlan said police must thus monitor Chinese social media more diligently and crackdown on the "Chinese racist agenda".
https://www.malaysiakini.com/news/311051
—
Malay Mail Online
Umno grassroots chief vows 1 million 'Red Shirts' in KL on Oct 10 to counter Bersih 4 rally
SABAK BERNAM, Aug 30 — Seeking to prove that Datuk Seri Najib Razak is able to muster more supporters than the on-going Bersih 4 rally in the national capital, Sungai Besar Umno division chief promised today he will gather one million people to rally behind the prime minister in the streets of Kuala Lumpur on October 10.
Datuk Jamal Md Yunos told a news conference after opening the Sungai Besar Umno divisional meeting here that he was confident he could easily top the tens of thousands who flooded the streets around Dataran Merdeka in Kuala Lumpur in response to electoral reform group Bersih 2.0's call to pressure Najib into resigning from office, now into its second day.
"We have decided on October 10 for our rally. We will gather at Low Yat, Bukit Bintang and 1 million 'Red Shirts' will come down and show support for Najib," Jamal said.
"This will show that the prime minister too has many supporters," he added.
– See more at: http://www.themalaymailonline.com/malaysia/article/umno-grassroots-chief-vows-1-million-red-shirts-in-kl-on-oct-10-to-counter#sthash.R5JMeU7t.dpuf
—
The police must nip racial provocation in the bud
The police must nip racial provocation in the bud http://twib.in/l/dMpg59djgaR  | https://twibble.io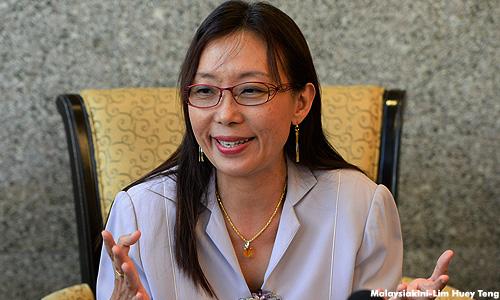 MP SPEAKS In a democracy, peaceful assembly is a democratic right that must not be denied. Thus any group can exercise that right.
However, it cannot be accepted when the purpose of the assembly or demonstration is to incite racial hatred.
Hence, it is the right of Federal Territories Umno Youth chief Mohd Razlan Rafii if he wants to organise street demonstration to express his support for the prime minister.
But it is highly irresponsible and provocative when he has called for Malays to counter the purportedly 'Chinese' Bersih 4 rally last weekend by fanning racial hatred against the Chinese.
…
Razlan's allegations against the Chinese are highly irresponsible, totally baseless and absurd. His sole purpose is only to racialise the Bersih 4 rally and to fan racial hatred against the Chinese.
The police should be swift in taking action against Raslan.
It is obvious that there are people who are out to create racial tension with inflammatory remarks on the Internet, after the successful and peaceful Bersih 4 rally.
The police should therefore focus their efforts on these provocateurs and keep their hands off the Bersih 4 organisers and participants.
The Bersih 4 rally did not cause any racial tension or chaos, but the provocateurs who are ultra kiasu can bring about racial problems if their provocation is not nipped in the bud.
TERESA KOK is DAP national vice-chairperson and MP for Seputeh.
Teresa Kok
—
Malaysiakini
Umno man urges counter to 'Chinese' Bersih rally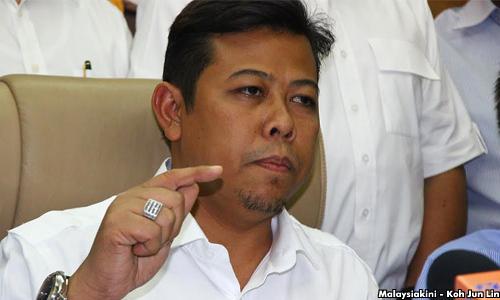 Federal Territories Umno Youth chief Mohd Razlan Rafii has called for Malays to counter the purportedly "Chinese" Bersih 4 rally last weekend with their own street demonstration.
"We realise the relationship between races is eroding recently because of the attitude of the Chinese, who are communistic in their ideology, and have openly rejected Malays, bumiputera and Islam openly on social media using their language.
"This was why so many Chinese youths dared to demonstrate on the streets simply to ensure that the government will fall.
"If that is what they want, then perhaps it is time for Malays and bumiputera to hit the streets to demand back their rights on this soil," he said in a statement last night.
—
—