—
The Singapore Police Force has grown from an 11-man organization to a 38,587 strong force.
Singapore has been ranked consistently in the top five positions in the Global Competitiveness Report in terms of its reliability of police services.
https://en.wikipedia.org/wiki/Singapore_Police_Force
—
https://www.facebook.com/singaporepoliceforce
…
16 June 2017
One policeman, two ex-cops charged with corruption
.

…
8 February 2016
No, it was not Happy CNY for the cops…
Police car crashes into lamppost at Oxford Road http://str.sg/Z9mb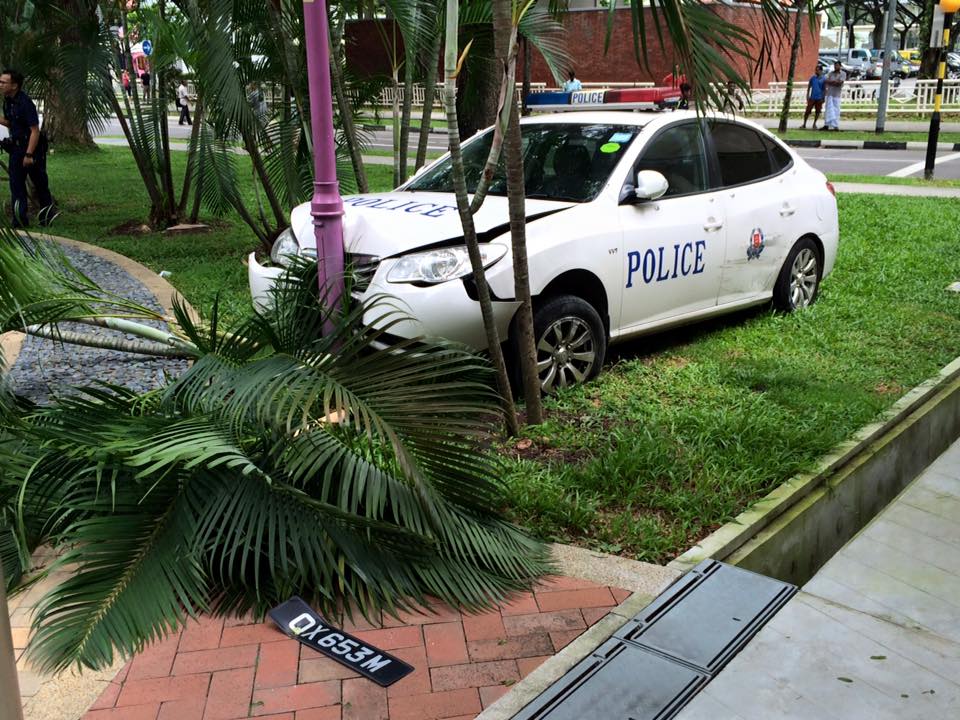 SINGAPORE – A police car crashed into a lamppost at Dorset Road on Monday (Feb 8) afternoon, but no one was injured.
The police said they were informed of the accident  along Dorset towards Gloucester Road at 2.55pm.
Upon arrival, police established that an accident involving a police vehicle and a car had occurred at the location.
Mr Prashant Thadathil, 36, was on his way to the shops in his neighbourhood at around 2.45pm when he saw a police car speeding past him on Dorset Road.
A few seconds later, he heard a loud bang, he told The Straits Times.
"It was going really, fast, it's a narrow road and it's impossible to brake at the junction," he said, estimating that the car was going at a speed of 60 to 70 kmh.
Walking up to the junction, he saw the police car had crashed into a lamppost near a park and fitness corner. There was a gold sedan at the scene that was also involved in the accident, but it appeared undamaged.
http://www.straitstimes.com/singapore/police-car-crashes-into-lamppost-at-dorset-road
…
A Police car sped past me along Dorset road and I kid you not, but I had thought to myself, "Wow that Police car is going way too fast! (On a narrow road like this)." Moments later, it swerves and crashes, narrowly missing a fitness corner where a few kids were playing.
—
26 November 2015
Off-duty cop out on a date catches rioting suspects – with help from SCDF officer
…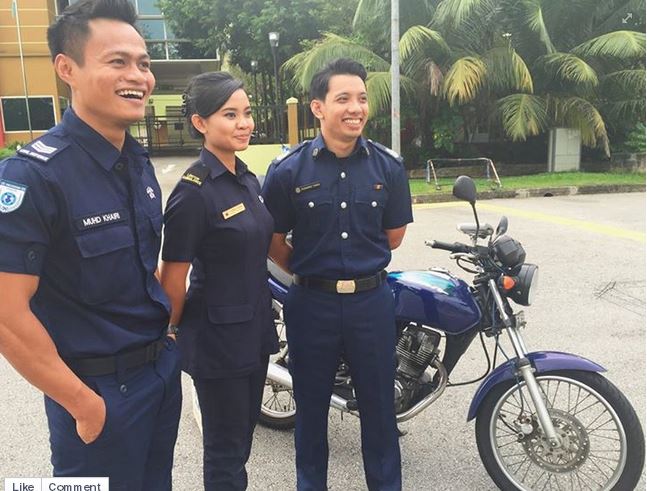 …
SINGAPORE – He was supposed to be out on a supper date with his girlfriend, but the policeman in Muhammad Fareez was not about to let a crime go unpunished.
On Oct 23 at about 11.30pm, the Staff Sergeant (SSGT) had picked up paramedic Nurul Fatin from Yishun Fire Station after the shift, and the couple were about to leave on his motorcycle when they heard a commotion near the station's entrance.
They spotted a group of men running away, leaving behind a man who was limping and bleeding from the head.
While Ms Fatin – whom the The New Paper reported works for a private ambulance service engaged by the Singapore Civil Defence Force (SCDF) – swiftly administered first aid to the man, the injured man told SSGT Fareez that the unknown group had kicked and punched him.
"I knew that I had to prevent the suspects from getting away as an assault had occurred", said the 27-year-old, who is from the Bukit Timah Neighbourhood Police Centre.
As he was outnumbered, he approached several SCDF personnel in the fire station for assistance, and enlisted the help of Sergeant (SGT) Muhammad Khairi, a firefighter.
Read the whole report here:

http://www.straitstimes.com/singapore/courts-crime/off-duty-cop-out-on-a-date-catches-rioting-suspects-with-help-from-scdf
…
Couple on a date and SCDF officer apprehend two suspects and help beaten man http://ebx.sh/1PZH12X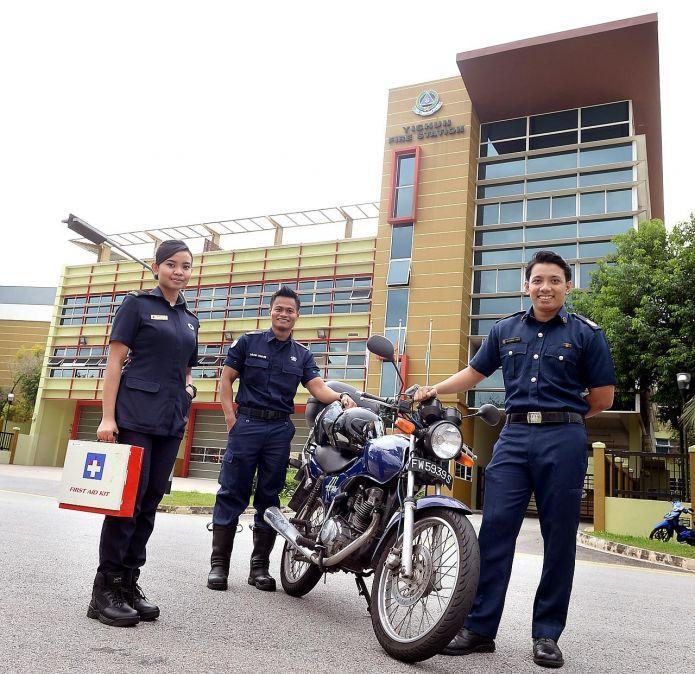 —
5 October 2015
WHEN WILL THE POLICE CATCH THEM?
MALAYSIAN 'TOURISTS' ON SEX TOUR with a difference. They are not men looking for sex but women offering sex.
10 women touring country on 'prostitution tour' http://ebx.sh/1FRqYBT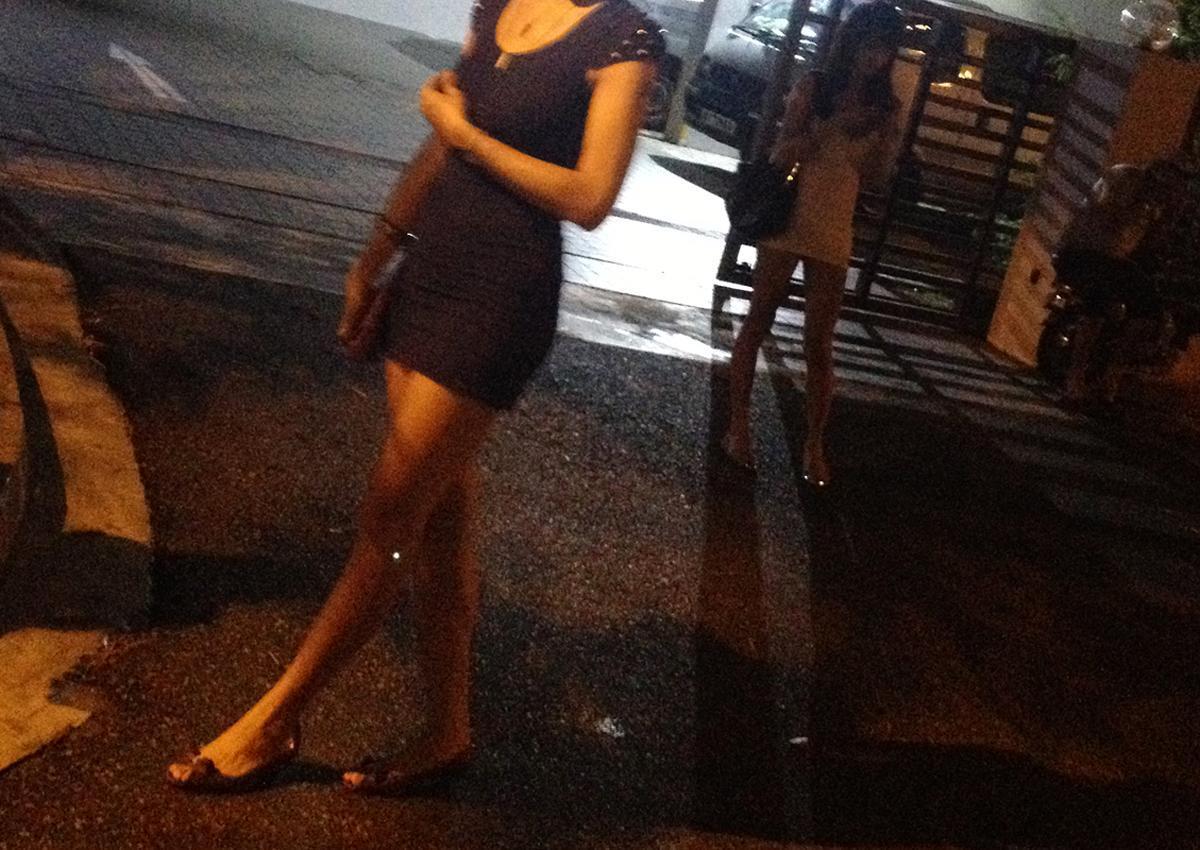 10 women touring country on 'prostitution tour'
Monday, Oct 5, 2015
A GROUP of about 10 Malaysian women aged between 20 and 30 is apparently on a "prostitution tour" around the country, earning thousands of ringgit a month, Metro Ahad reported.
Since early this year, the wo­­men had been operating through a middle person known as "Fya" on WeChat and WhatsApp.
Customers would have to go through Fya before they are introduced to the women.
Fya would "take orders" with deposits of between RM100 and RM500, depending on the "pac­kage" selected.
The service includes urutan batin (sensual massage) and sex – priced, from RM250 for an hour to RM1,500 for more than six hours.
The woman would spend the night at a specific hotel.
Fya would finalise the deal with the client, who would later be given the hotel room number.
– See more at: http://news.asiaone.com/news/malaysia/10-women-touring-country-prostitution-tour?utm_medium=Social&utm_source=Twitter&utm_campaign=Echobox&utm_term=Autofeed&link_time=1444012275#xtor=EchoBox
—
S'poreans' positive view of the police deemed remarkable
S'poreans' positive view of the police deemed remarkable compared to overseas http://tdy.sg/1KV5T8N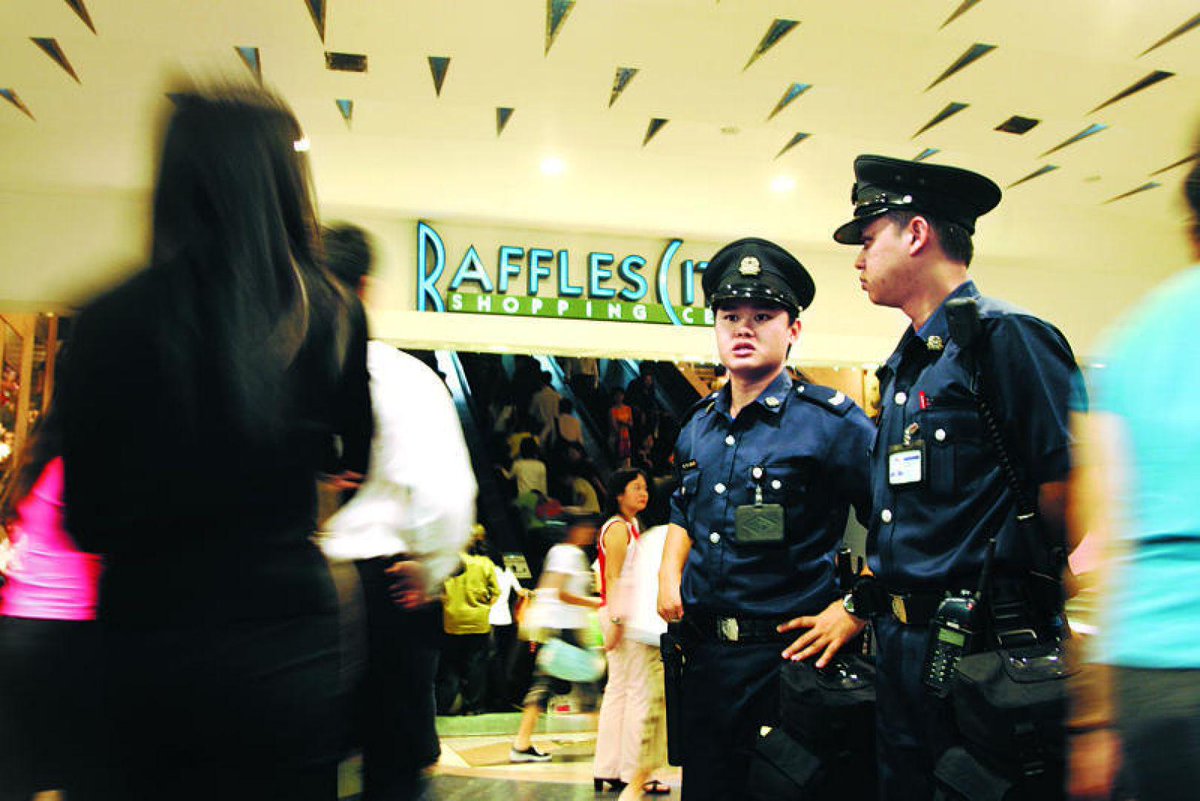 SINGAPORE — A 2013 study led by the Institute of Policy Studies and OnePeople.sg found that an overwhelming majority of Singaporeans believe the police treats them fairly, regardless of race or religion.
These results, said Prime Minister Lee Hsien Loong yesterday (Oct 4), are "very, very remarkable", given the racial tensions between law enforcers and civilians overseas.
…
"You look at South-east Asia, (at) some of our neighbours. You'll know that when you go to the police, you don't know whether you're going to solve a problem or going to look for a problem," said Mr Lee at the Community Leaders' Conference.
"But in Singapore, that all the races have a high regard for the police — I think that's a remarkable achievement for the police and for our community.
Professor Chan Heng Chee, Ambassador-at-Large at the Ministry of Foreign Affairs, remarked that many overseas visitors, especially Americans, have shared with her that the lack of tension between the different races in Singapore was "very unusual".
http://www.todayonline.com/singapore/sporeans-positive-view-police-deemed-remarkable
—
1 October 2015
Police investigating 44 suspected online cheats and money mules
.@SingaporePolice investigating 44 suspected online cheats and money mules http://tdy.sg/1YQxqj0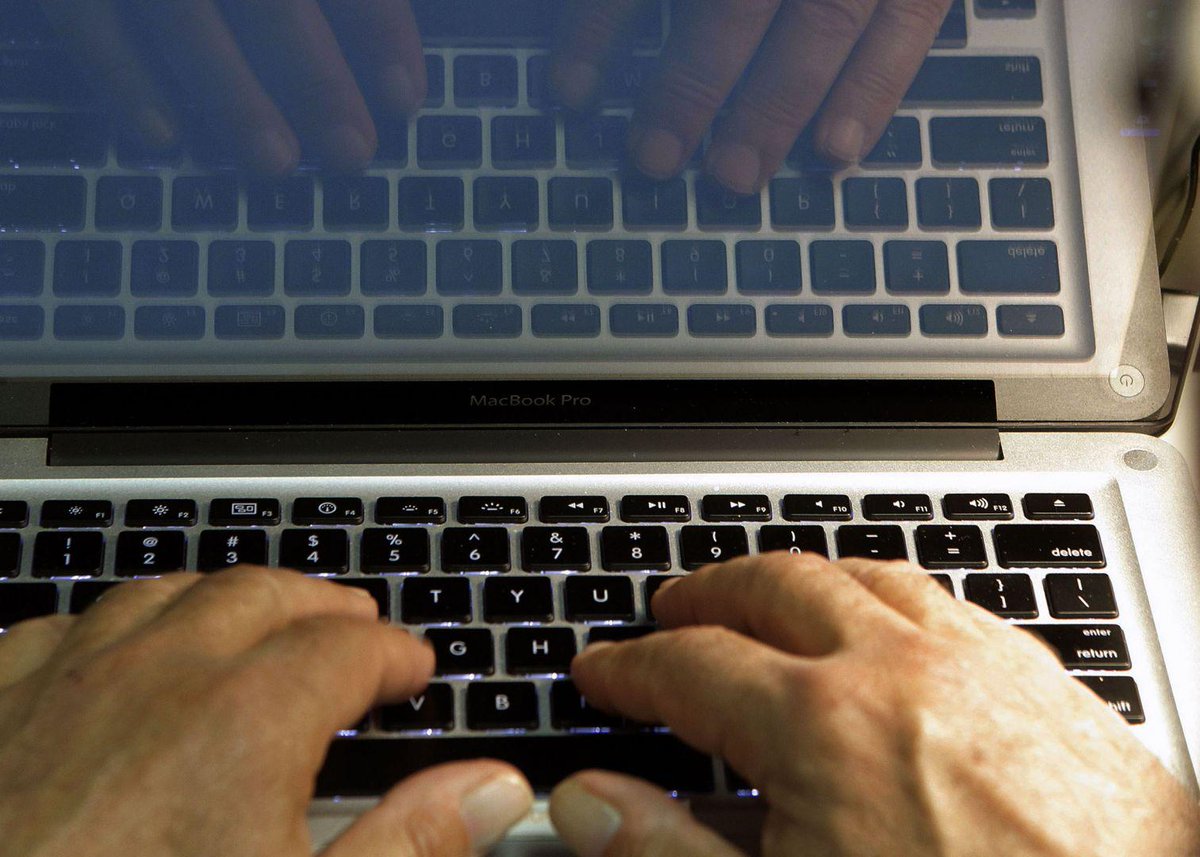 SINGAPORE — Forty-four suspects are being investigated for their alleged involvement in various online scams involving more than S$110,000.
The 22 men and 22 women are suspected to be involved in 137 cases of online scams where they either allegedly acted as "money mules" — where they received and transferred illegal funds for criminal syndicates — or posed as online sellers of electronic gadgets and received payment without delivering the products to their buyers.
The suspects, aged between 18 and 54, were caught in a two-day operation this week, said the police said in a media statement today (Oct 1).
The suspects will be investigated for the offence of cheating or money laundering, the police said.
http://www.todayonline.com/singapore/police-investigating-44-suspected-online-cheats-and-money-mules
—
Don't 'play play' with the Singapore Police
3 men surrounded by 20 cops for possession of knife, violence and resisting arrest at Outram Park
Posted on 29 September 2015
About 10 tattooed men were interrogated by policemen in the Outram Park area.
According to Shin Min Daily News, knives were found when the police searched them and the men turned violent. Nine police cars arrived at the scene and three men were arrested.
This happened on Sep 26, 8am, just outside Block 5 Jalan Minyak's coffeeshop.
…
Eyewitnesses told the Shin Min news reporters that one muscled bald man was pinned onto the table by cops when he resisted arrest.
Four to five policemen then cuffed his hands behind his back and pressed his chest to the round table. They then searched him and brought him away.
According to the Chinese newspaper, about 10 men and 1 woman from the age of 20 to 40 were questioned by the police. Most of them were tattooed, and one of them had tattoos all over his face.
http://singaporeseen.stomp.com.sg/singaporeseen/this-urban-jungle/3-men-surrounded-by-20-cops-for-possesion-of-knife-violence-and-resisting-arrest#xtor=CS1-2
—
光头汉被捕时尝试抵抗,遭警员压制在桌上。(曾宪隆 摄)
—