Bersih: IGP should investigate poisoning, not poke fun at it
Today 12:15 pm Today 12:43 pm
malaysiakini.com ‏@malaysiakini 2h2 hours ago
Inspector-general of police (IGP) Khalid Abu Bakar should investigate the food poisoning that reportedly took place during Bersih 4 rally, rather than poke fun on this serious matter, Bersih says.
Bersih chairperson Maria Chin Abdullah said it was very disturbing that the police chief should treat a serious matter such mass poisoning in such a light-hearted manner.
Maria noted in a statement today that Khalid even went to the extent of saying that the poisoning was due to "eating too much chilli", even as he admitted that the toxicology report was not out yet.
Khalid said at a press conference yesterday that police have yet to get the toxicology report on allegations that boxed drinks handed out at the rally were contaminated.
"We don't know what caused the food poisoning. They may have had too much chilli," he quipped.
Khalid added that those who suffered poisoning rejoined the protest after getting medication.
Maria said Khalid had muddled his facts by claiming that only two participants sought treatment and that none was hospitalised.
"The fact is there were 13 people who had taken ill after drinking packet drinks laced with some sort of poison.
"These packet drinks were left on the pavement of Jalan Tunku Abdul Rahman, with two posters saying 'Support Bersih 4 – Take One'.
"All who took the drinks suffered nausea, stomach ache and vomited. Six people were hospitalised overnight, including two children," she said.
https://www.malaysiakini.com/news/311073
—
[URGENT PRESS STATEMENT] 30th August 2015 – Contaminated drinks an act of sabotage https://www.facebook.com/BERSIH2.0OFFICIAL/videos/vb.213938935311531/952430034795747/?type=2&theater …
URGENT PRESS STATEMENT
30th August 2015
Contaminated drinks an act of sabotage
The Coalition for Clean and Fair Election (BERSIH 2.0) condemns the insidious act where boxes of juices offered to the public during the Bersih 4 peaceful assembly yesterday night under the guise of "support for BERSIH" had been contaminated.
These drinks have caused participants to have stomach pains, vomiting and diarrhea. This seems to be an act of sabotage and an attempt to poison our participants, who have since been given medical attention and taken to the hospital.
We urge the police to investigate this as soon as possible and bring the culprits to justice. Police reports have been made.
We also advice all participants to not accept any free drinks distributed by people not authorized by the Bersih 4 organizing committee.
If they do, we advise them to check the top seam of the packet drinks for puncture holes, and if found, immediately report it to the security unit. Attached is a video by our medical team coordinator, Mr Tan Gengta of the packet drinks in question.
MARIA CHIN ABDULLAH
Chairperson of BERSIH 2.0 Steering Committee
—
Food poisoning cases an act of sabotage, says #Bersih organisers http://tdy.sg/1KuPLw1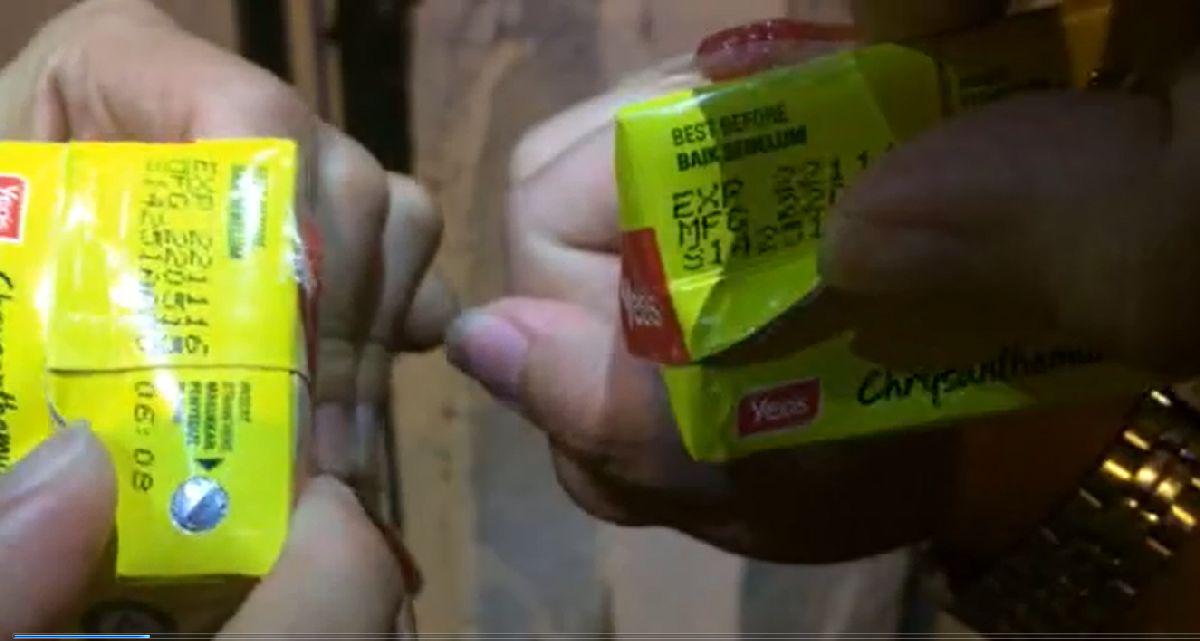 —