—
14 November 2015
Malaysiakini
Perak DAP hands copy of Ali Tinju evidence to cops
Perak DAP has lodged a police report requesting the police to reopen its case against Malay Armed Forces Veterans Association president Mohd Ali Baharom for allegedly making "racist and seditious remarks" during the Low Yat Plaza incident in July.
Perak DAP economic development bureau chief Chong Zhemin said they lodged the report today following attorney-general (AG) Mohamed Apandi Ali saying in an interview on Thursday the case had been dropped for lack of evidence.
The police report cited the video link on YouTube that depicted the perpetrator, also known as Ali Tinju, making an inflammatory speech outside Low Yat Plaza following a fracas at the Kuala Lumpur electronics mall.
Chong said they have also copied the said video onto a CD and handed it to the police at IPD Ipoh as evidence.
"The said video recording of Ali Tinju making racist and inflammatory remarks had gone viral on the Internet, and it is inconceivable and unimaginable that the police are unable to come up with the recording of Ali Tinju making racist and seditious remarks.
"With this video evidence of Ali Tinju making racist and seditious remarks, the police should not have any more excuses to drop the charge against Ali Tinju," he said.
https://www.malaysiakini.com/news/319528
—
13 November 2015
Isn't this good enough as evidence?
—
12 November 2015
Malaysiakini
AG: No proof of Ali Tinju uttering seditious remark
There is no sedition case against former soldier Mohd Ali Baharom because the police failed to provide any audio recording of the alleged inflammatory remark made during Low Yat mall brawl in July, attorney-general Mohamed Apandi Ali said.
"The actual recording was not enough. It was only a few seconds… We missed the 'seditious' part," Apandi said.
"They couldn't find it. It wasn't forthcoming. I told them, 'this isn't enough, go find more'. They said, 'cannot find'. So that put an end to it," he said in an interview with news portal The Malaysian Insider.
Mohd Ali, who is widely known as Ali Tinju was in July charged with sedition for saying: "Okay, we want justice. This is the dignity of Malays, not because one Chinese boy attacked many Malays. This is Malay land. Unite, and attack the DAP Chinese who are rude."
He was acquitted on Sept 17, after the Attorney-General's Chambers dropped the charge abruptly, due to insufficient evidence.
https://www.malaysiakini.com/news/319195
—
12 November 2015
Malay Mail Online
Kit Siang seeks public's help for evidence of Ali Tinju's Low Yat speech
KUALA LUMPUR, Nov 12 — Dissatisfied with the Attorney-General's reason for dropping the sedition case against Mohd Ali Baharom, Lim Kit Siang today urged Malaysians to help produce the evidence needed to prove that the army veteran had uttered allegedly inflammatory remarks during the Low Yat Plaza incident months ago.
In a statement, the DAP adviser said AG Tan Sri Mohamed Apandi Ali's claim that there had been insufficient evidence to charge Mohd Ali or "Ali Tinju" was unacceptable.
"The Malaysian public are not interested in the game of 'passing-the-buck' between the police and the AG's chambers as to who was responsible for the shabby leg work as to result in the inability of the Attorney-General to prosecute Ali Tinju for sedition," Lim said.
– See more at: http://www.themalaymailonline.com/malaysia/article/kit-siang-seeks-publics-help-for-evidence-of-ali-tinjus-low-yat-speech#sthash.KfkXJ5v3.dpuf
—
Low Yat: AG Drops Sedition Case Against Ali Tinju Saying There's No Proof http://bit.ly/lyplaza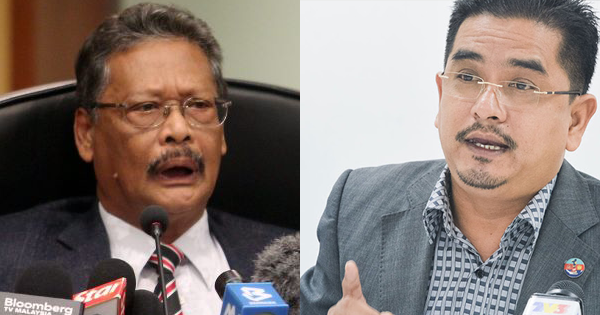 —