—
The NST is right wing and pro-government.
The New Straits Times is part of Media Prima group of companies.
The Media Prima group has equity interests in TV3, 8TV, ntv7 and TV9. In addition, the Group also owns more than 98 percent equity interest in The New Straits Times Press (Malaysia) Berhad (NSTP), Malaysia's largest publisher with three national newspapers; New Straits Times, Berita Harian and Harian Metro.
https://en.wikipedia.org/wiki/Media_Prima
—
1 October 2015
Major infrastructure projects such as MRT, Pan Borneo highway and High speed rail will continue: PM @NajibRazak
—
Weakening oil & commodities prices will see projections to be revised downward & budget 2015 to reflect prevailing conditions:PM@NajibRazak
—
Msia will not impose any form of capital controls nor peg the ringgit despite the strong economic headwind it is facing: PM @NajibRazak
—
No pegging of ringgit to foreign currencies: Najib http://www.nst.com.my/news/2015/10/no-pegging-ringgit-foreign-currencies-najib …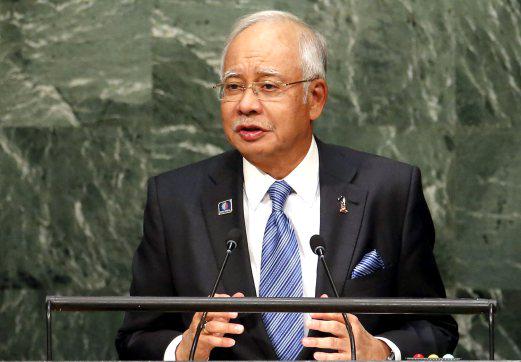 —
Sy & pemimpin2 negara lain yg menganggotai Pasukan Siasatan Brsm MH17 bertemu di kediaman Wakil Tetap Belanda di NY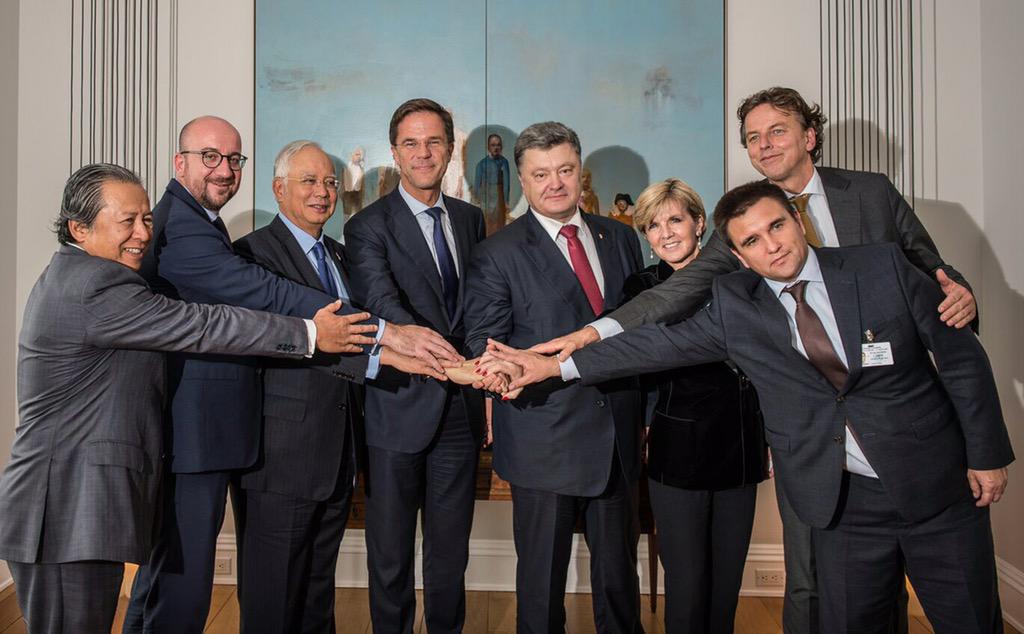 —
30 September 2015
#Malaysia all out to stop #IslamicState ideology: Najib http://www.nst.com.my/news/2015/09/malaysia-all-out-stop-islamic-state-ideology-najib … #nst170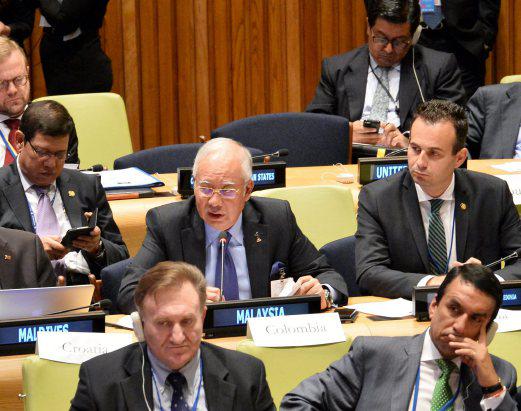 —
#Malaysia exploring possibility of establishing regional digital counter-messaging communications centre to fight #IS: PM @NajibRazak.
 —
#Malaysian authorities have quietly worked to fight IS menace, over 100 people arrested so far: PM @NajibRazak @PDRMsia @Zahid_Hamidi
—
#Malaysia condemns #IS' misrepresentation of Islamic teachings and will combat its beliefs from spreading in Southeast Asia: PM
—
Malaysia will not tolerate any form of violence and extremism committed in the name of Islam: PM @NajibRazak at @UN Leaders' Summit
—
Sy & PM Itali, mengadakan perbincangan dua hala stlh Sidang Kemuncak Pemimpin Menangani ISIL dan Keganasan Ekstremis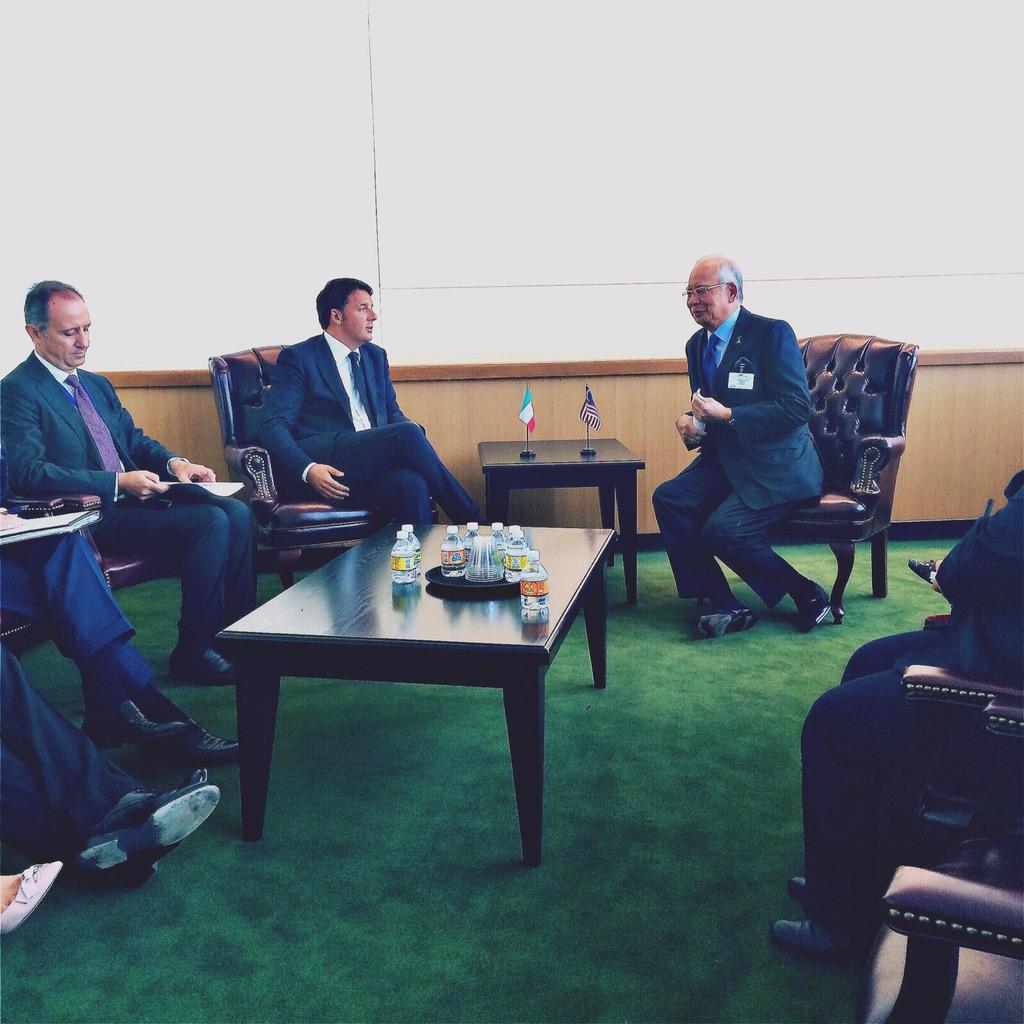 —