—
…
Published on Sep 20, 2015
[SMASH AND GRAB INCIDENT IN SARAWAK]
Location: Carpenter Street, Kuching, Sarawak.
—
Sarawak police HQ staff nabbed as robbery suspect
Sarawak police HQ staff nabbed as robbery suspect https://www.malaysiakini.com/news/313150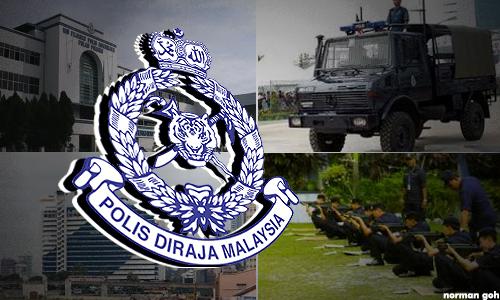 Police arrested an employee of the Sarawak Police headquarters in Kuching today on suspicion of having been involved in the robbery at a goldsmith shop in Jalan Carpenter three days ago, said Sarawak CID chief SAC Dev Kumar MM Sree Shunmugam.
He said police picked up the 30-year-old man up at his house in Petrajaya at about 6am and recovered some jewellery there as well.
They also recovered a blood-stained shirt believed to have been worn by the suspect during the robbery, he said in a statement.
https://www.malaysiakini.com/news/313150
—
Borneo Post online
Armed man robs goldsmith shop at Carpenter Street
KUCHING: A robber pulled off a brazen smash-and-grab– smashing a display case at a goldsmith shop in Carpenter Street and escaped with some jewellery.
The incident took place around 5pm yesterday when the robber – clad in a long-sleeved shirt and wearing a full-face motorcycle helmet – rushed into the shop after making sure that there were no customers present and whipped out a large spanner.
In full view of the elderly shop owner and two female employees, who were all too shocked to react, the perpetrator held the spanner with both hands and repeatedly struck the glass display case, which were not fitted with security bars, until it smashed.
He then reached inside – cutting his arm on the broken glass in the process – and grabbed a fistful of gold necklaces before sprinting out of the shop.
Witnesses outside the goldsmith shop said the suspect ran a short distance to Jalan Tun Abang Haji Openg and escaped with an accomplice who was waiting for him on a motorcycle in front of the General Post Office.
—