—
Rumah Api, an established venue in the alternative music scene located less than 100 metres from the Ampang traffic police headquarters, has hosted hundreds of music events over the years.
The gig was themed 'Party Tonight, Revolution Tomorrow', and it was held on the eve of the Bersih 4 rally.
https://www.malaysiakini.com/news/310758
—
4 September 2015
Read this blog on the police raid on Rumah Api
Adui… 116 Arrests over the Bersih weekend??!
…
Officially, all those arrested were investigated for unlawful assembly; with the venue owner and a friend being investigated under the Sedition Act. But this was only made known during the remand hearing on Saturday morning, close to 12 hours after the arrests – even lawyer Haijan said he was kept in the dark while the detainees who asked for reasons were told that the cops were "waiting for instructions from the top".
So…. if it's more than just a regular raid and the reasons only came later, then the 2.6 billion Ringgit question is: Why were they raided in the first place?   
Plot twist: The Rumah Api detainees were totally uninvolved with Bersih 4.0. #clickbait #ihatecilisos 
Here it is ugaiz, the answer to the Rumah Api-Bersih connection. The reason why this article isn't clickbait. Just follow this train of thought:
The gig is called "Party tonight, Revolution Tomorrow"
The people were there to Party, Tonight
The Bersih rally starts Tomorrow
Some people see the Bersih rallies as some sort of Revolution to take over the government.
Therefore,
HOLYSHIZZ THESE PEOPLE ARE PLANNING TO TOPPLE THE GOVERNMENT!!!!!!
RAID DEM!!!!!!!!!!!
http://cilisos.my/adui-116-arrests-over-the-bersih-weekend/
—
3rd September 2015
Malay Mail Online
Probe, not dismiss abuse claims by Rumah Api detainees, IGP told
KUALA LUMPUR, Sept 3 — Wanita DAP today called for the Inspector General of Police to not dismiss allegations that female detainees instructed to change their sanitary pads in front of police officers and to conduct a thorough probe on the matter.
Penang Wanita DAP deputy chair Kasthuri Patto said that some police officers have treated female detainees badly in the past.
"In the case of the Rumah Api arrests, women who were menstruating were alleged to have been in a compromising situation where they were made to use their sanitary napkins without underwear, and instructed to change their soiled sanitary napkins in the presence of a female police officer," she said in a statement.
"This allegation must have certainly bruised his ego as it was no surprise that the Inspector General of Police Tan Sri Khalid Abu Bakar instantaneously jumped and defended the police officers that the allegations were lies aimed to tarnish the image of the Royal Malaysian Police," the Batu Kawan MP added.
– See more at: http://www.themalaymailonline.com/malaysia/article/probe-not-dismiss-abuse-claims-by-rumah-api-detainees-igp-told?utm_medium=twitter&utm_source=twitterfeed#sthash.7zJcwgmT.dpuf
—
2 September 2015
…
Malaysiakini
'We had to change sanitary pads in front of cops'
#RumahApi arrests: 'We had to change sanitary pads in front of cops' https://www.malaysiakini.com/news/310758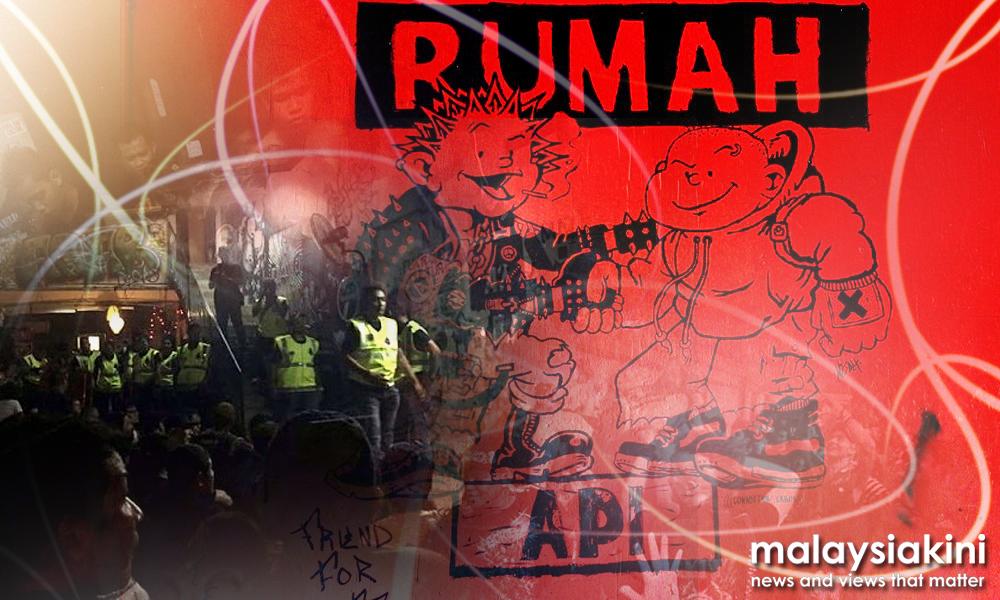 Geraldine Tong
By the second day of their remand, those arrested at the music venue Rumah Api last week felt like they were broken.
"Quite patah semangat (broken spirit), you know. We were just tired. A lot of us came out really jaded.
"We just went to see a gig but we were charged with conspiring to topple the government," said one of those remanded, a woman, who spoke to Malaysiakini on condition she is not named.
She was among the 100-plus people picked up in the raid on the popular independent music venue, Rumah Api, last Friday.
…
The woman, who insisted she only came for the music, said they were interrogated about the rally, a supposed revolution and about trying to topple the government.
"The police were trying to implicate us to whatever gathering, I don't know. But the people who were at Rumah Api were basically the people who are the least likely to go for Bersih.
"We told them (the police) everything we knew, which was nothing they wanted to hear," she added.
Humiliation the women suffered…
It was not just the interrogations.
Eight of the 13 women detained were menstruating and they were forced to change their sanitary pads in front of female police personnel throughout the three-day remand period in the Pandan Indah police lock up.
These women were also not allowed to wear underwear, the woman said.
"I was wearing the pad with just the lockup pants. No underwear," she lamented.
They were allowed to contact their family members to bring them their necessities, so she told her sister to bring her sanitary pads and underwear, as well as other hygiene products.
"The person in charge told me that my sister brought me stuff, and I saw a huge bag my sister had brought. She brought me a lot of stuff. But in the end, I was only given a toothbrush, toothpaste and the pads," she said.
…
All of those detained were released yesterday, except for two foreigners, an Indonesian and a Filipino, who had trouble producing their identification papers to the police.
https://www.malaysiakini.com/news/310758
—
IGP @KBAB51 denies 'sanitary pads' accusation in Rumah Api case https://www.malaysiakini.com/news/310763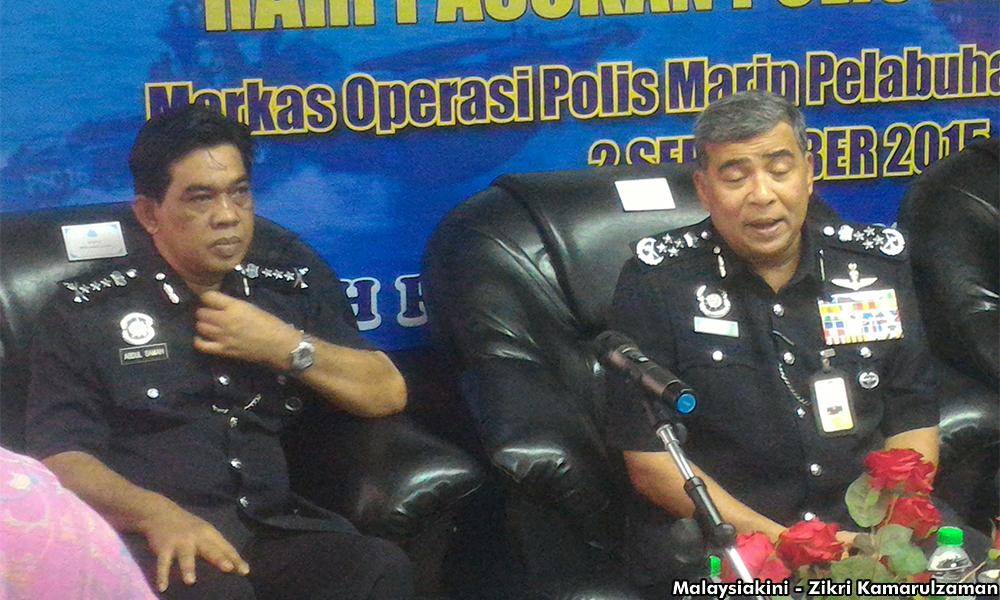 Police have denied that female detainees were forced to change their sanitary pads in front of female police officers.
Inspector-general of police Khalid Abu Bakar said the accusation made by a woman detained during a gig at independent music venue Rumah Api, Ampang last week, were baseless.
"I have checked, no such thing happened.
"Surely we would not ask them to change their pads in front of us," he said.
He added that police would not degrade women to such an extent.
"These allegations are too much […] it is meant to make us look bad," Khalid said.
https://www.malaysiakini.com/news/310763
—
—
Malaysiakini
Listening to music not a crime, cops told
The arrest and remand of 113 people for allegedly threatening parliamentary democracy on Friday is "preposterous" because they were merely listening to music, Lawyers for Liberty said.
The youths were arrested during the event 'Party Tonight, Revolution Tomorrow' at independent music venue Rumah Api in Ampang, Selangor, on the eve of the Bersih 4 rally
"It is quite incomprehensible how the police came to the conclusion that youths enjoying live underground music can be anything criminal much less, be arrested and remanded for several days for activity detrimental to parliamentary democracy, unlawful assembly and sedition.
—
The words that greet you at the entrance to #RumahApi venue.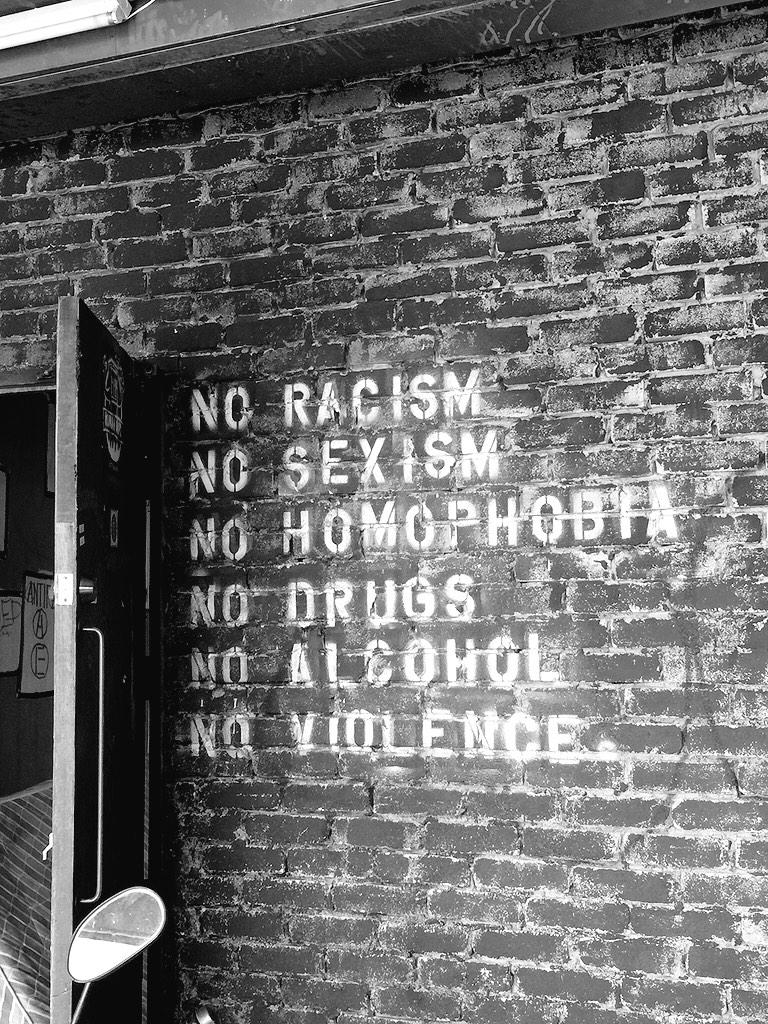 —
Lawyer @FarezJinnah seeks help from other lawyers to secure release of 120 picked up at the #RumahApi gig on Aug 29.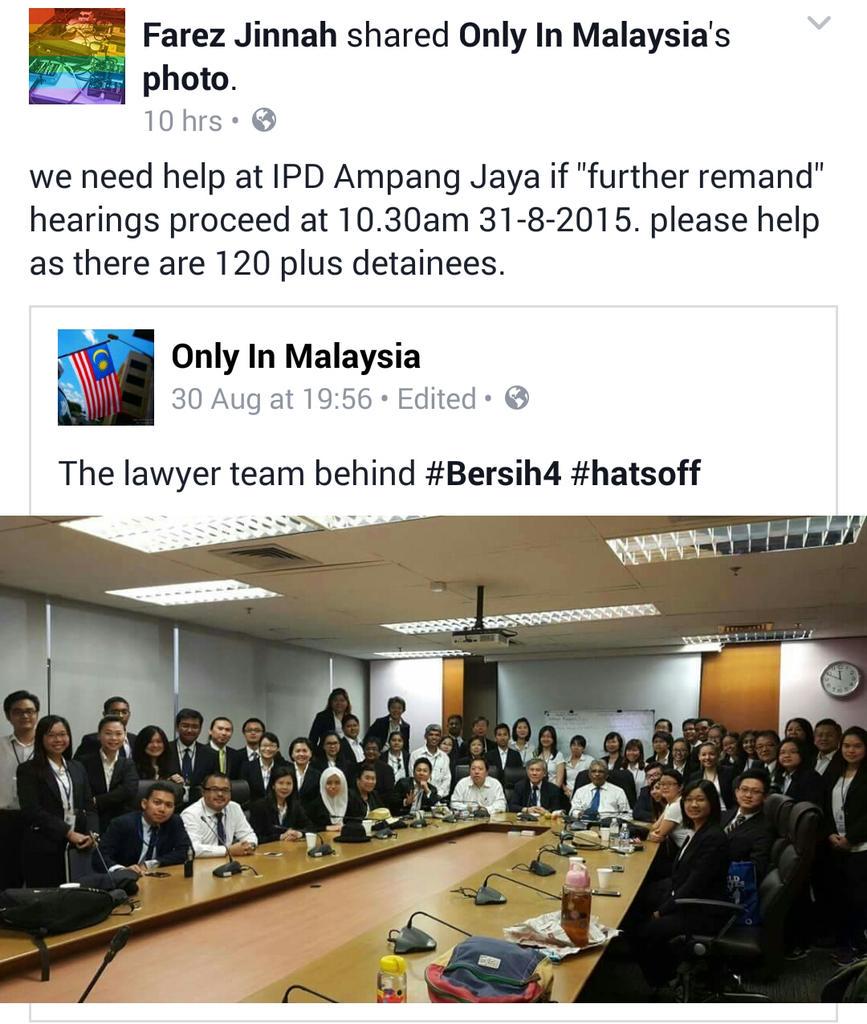 —