—
Marina Mahathir, ISMA and Comango
ISMA (Ikatan Muslimin Malaysia)
—
They are picking on women again, putting the blame on them…
—
1 May 2016
Who are the real home-wreckers?
Blaming women who work as the sole cause for marriages going bust or families falling apart is not only arrogant but hypocritical and ignorant.
COMMENT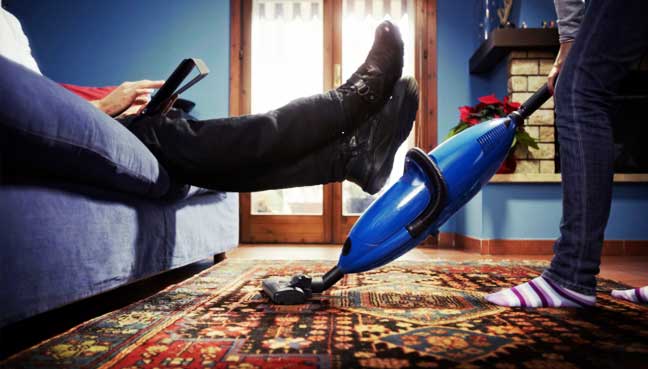 …
The president of Isma, Abdullah Zaik Abd Rahman, recently criticised working women, describing them as home-wreckers. He accused them of ignoring their husbands and children because they preferred to work at offices instead. His stinging words have prompted me to share a personal story of three generations of women I know.
…
Just like my grandma and mom, I too married early. Like the two men in my life – my dad and grandpa, I thought I could depend on my husband. However, with marriage, comes great responsibilities and even greater sacrifice.
After marriage, my husband enriched his life by pursuing his Masters, followed with a Doctorate while I enriched mine with the art of toilet-scrubbing and the laundry. He devoted himself to his career and I devoted myself to him, the children and the family as a unit.
For some reason, as dedicated and devoted as I was, I never was given the freedom both my grandma and mom enjoyed from their husbands – I was not allowed to pursue my education, work or even learn to drive. Even going out with friends meant begging for his approval.
Unlike the two women before me, I was living in a modern world, yet I played the role of a submissive wife. I was no feminist, for I obeyed and followed my husband's words and commands, yet was treated as less than his equal.
Abdullah Zaik linked the wreckage of the family unit to working women. But as a non-working woman who devoted herself to her family, my home was wrecked too. Whose fault was it then?
Truth is, many homes are shattered today not because women choose to work or are feminist in their way of thinking, but because men today leave much to be desired.
Men today are unlike men of yesterday. Men today limit their responsibilities in a household while pursuing their passions and dreams. Women on the other hand are enslaved, expected to raise children, manage households, care for husbands and still help settle bills. And if the woman does not do as she is told, feminism is to be blamed.
Feminists and working women are not the home-wreckers, Isma. Home-wreckers are those who abandon their responsibilities to their spouses and children.
Feminism has not robbed men of anything as claimed by Abdullah Zaik. It is mostly men who rob women of their rights and freedom. Working women do not cause marriages to fall apart – arrogance, hypocrisy, double standards and ignorance are to blame. And we do not have to look far for proof of such men – Abdullah Zaik fits the bill perfectly.
http://www.freemalaysiatoday.com/category/highlight/2016/05/01/who-are-the-real-home-wreckers/
—
27 April 2016
Women's excessive Internet use creates household problems, leads to divorce: M'sian group
SHAH ALAM — An Islamist group in Malaysia on Tuesay (April 26) blamed women's Internet habits for problems plaguing the family institution, claiming their social media appetites have resulted in many overlooking their household duties.
Ikatan Muslim Malaysia (ISMA) president Abdullah Zaik Abd Rahman said this may even lead to an increase in divorce rates, apart from having irreparable damage on children, who need the full attention of their mothers.
"This social network has broken down all barriers, barriers that even if they're sitting at home and the doors are shut, they're still accessible on the Internet that is wide open."
"And the time, even if it's 10pm or 11pm at night they should be limited to sitting at home but the Internet doesn't limit them," he said during a press conference after officiating ISMA women's forum.
"Not just that but it has also resulted in divorce and household issues and even though we don't see it, there are long-term effects on the children," he added.
Mr Abdullah Zaik also claimed that some women have grown so absorbed with socialising online that they even forget to communicate with their husband or children.
He said those who stay at home are not necessarily busying themselves with their household chores or spending time with the family.
"So many divorce cases have been reported because women are immersed in their social relationships online until they forget their duties at home like forgetting to communicate with their children and husband," he said during his speech at the forum earlier.
http://www.todayonline.com/world/asia/womens-excessive-internet-use-creates-household-problems-msian-group
—