—
15, including 7 policemen, nabbed to facilitate probe into abduction of an Iranian businessman last week: KL deputy police chief
—
The 7 policemen are said to be from Kuala Lumpur and Bukit Aman.
…
—
30 November 2015
Seven cops held over kidnap of Iranian
…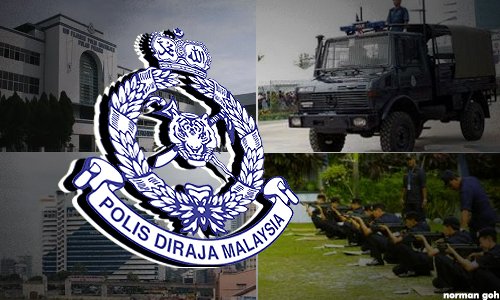 Seven police personnel are among 15 people arrested in connection with the alleged kidnapping of an Iranian businessperson in Kuala Lumpur last week.
Kuala Lumpur deputy police chief Datuk Law Hong Soon said the man was allegedly kidnapped in Jalan Ampang Hilir here at around 6pm on Nov 23 and was released on Nov 25.
"There was no ransom demand," he said in a statement today.
He said the 15 suspects, aged between 26 and 55, were arrested on Nov 25 and 26 by the Kuala Lumpur police contingent Serious Crime (D9) division.
"One of the suspects is a woman […] debt dispute is believed to be the motive," he said.
https://www.malaysiakini.com/news/321646
…
Star
30 November 2015 | MYT 8:34 PM
15 people, including seven cops arrested for kidnapping Iranian
KUALA LUMPUR: Fifteen people – including seven policemen – have been arrested for kidnapping an Iranian businessman from the oil and gas industry.
The businessman, who is a Datuk, was abducted around 6pm on November 23 at Jalan Ampang Hilir.
Inspector General of Police Tan Sri Khalid Abu Bakar (pic) said the kidnappers had tried to sneak the businessman out of the country.
"However they were unsuccessful," he said during a press conference at Bukit Aman yesterday.
City deputy police chief Deputy Comm Datuk Law Hong Soon said the kidnappers then brought the man to Malacca to evade capture.
"Fortunately the man was released two days later safely," he said when contacted.
Following his release, the police nabbed 15 people including seven policemen.
The 15 were aged from 26 to 55.
http://www.thestar.com.my/data/stories/2015/11/30/10/45/15-arrested-iranian/
—