—
..
—
Patrick Tse's daughter: My father's slapping incident involving Kenneth Tsang was not staged http://bit.ly/1DZTwJ0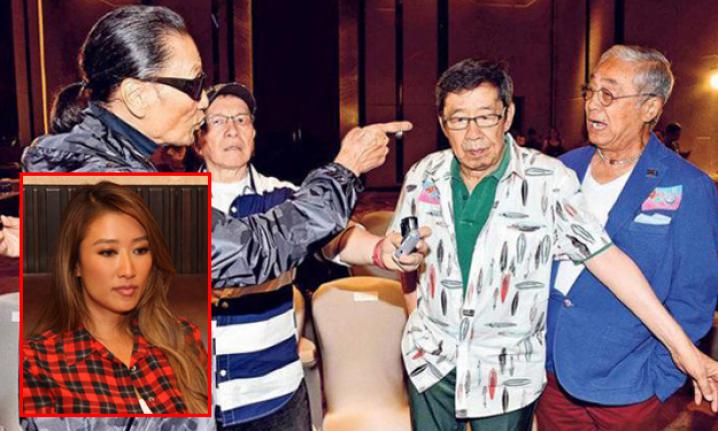 A few days ago when artiste Jennifer Tse was at Kowloon Bay, she accepted an interview and was asked about her father hitting Kenneth Tsang incident during a promotional event for '4 Amigos Bon Voyage'.
She said she was filming an advertisement when she received the news and did not watch the video.
Jennifer said she has not contacted her father in regards to the incident:
"He is not the type of person who would usually get into a fight. He did not pick up when I called him. I'm not sure whether he is talking on the phone or if he switched off his phone. Maybe there's a lot of reporters trying to call him."
Jennifer does not believe that the incident was a publicity stunt.
When asked if she has ever been hit by her father when she was a child, she said it would be her mother doing metting out the punishments:
http://www.lollipop.sg/insider/patrick-tses-daughter-my-fathers-slapping-incident-involving-kenneth-tsang-was-not-staged#xtor=CS2-4
—
Signs that slapping incident between Patrick Tse and Kenneth Tsang was staged which TVB denies http://goo.gl/S3pvZm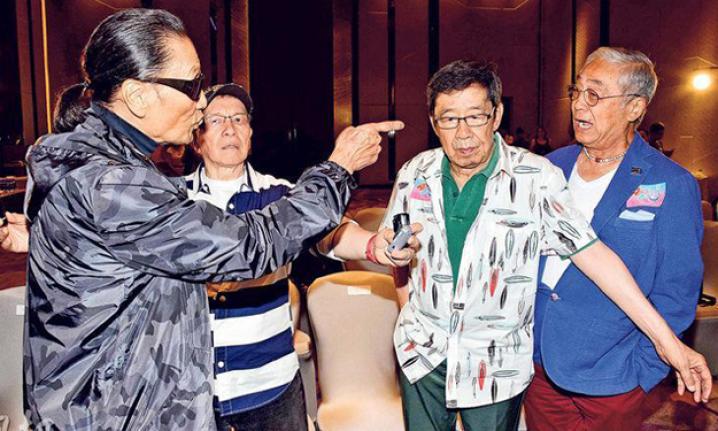 Mr Tsang Sing Ming, TVB's deputy controller (publicity), said TVB never resorts to letting artists fight to gain publicity. He said Tse and Tsang, as heavyweights in the industry, were unlikely to do this for publicity, said Ming Pao.
Still netizens were quick to raise suspicions, including that of Joe Junior's puzzling behaviour during the incident.
The 1960s singer, whose real name is Jose Maria Rodrigues Jr, was seen holding reporters' microphones throughout the fracas and was even conscientiously aiming them towards Tse after he lunged at Tsang.
Tse's grumblings also started after Wu and Tsang were seen putting away their cake plates. Was that a sign for the stunt to begin?
http://www.lollipop.sg/newsroom/signs-slapping-incident-between-patrick-tse-and-kenneth-tsang-was-staged-which-tvb-denies#xtor=CS1-2
—
NO COMMENT BY SON ABOUT FATHER'S ACT
When Nicholas and Deborah were leaving the hospital, reporters asked Nicholas whether he had asked his father Patrick about his issue and his son's condition.
Nicholas didn't respond. Instead, he rushed straight into his car and left.
http://www.lollipop.sg/newsroom/how-nicholas-tse-reacted-when-asked-about-fathers-fight-kenneth-tsang#xtor=CS1-2
—
Patrick Tse angrily slaps Kenneth Tsang during press conference as veteran actors argue
After the incident, Patrick accepted an interview and said, "I have to hit him. Have you seen me so angry before? I have been filming for 20 years and I have never been so angry in my life."
This link has a video, expletives included:
http://www.lollipop.sg/newsroom/patrick-tse-angrily-slaps-kenneth-tsang-during-press-conference-veteran-actors-argue#xtor=CS1-2
Patrick Tse angrily slaps Kenneth Tsang during press conference as veteran actors argue http://goo.gl/d7JN4X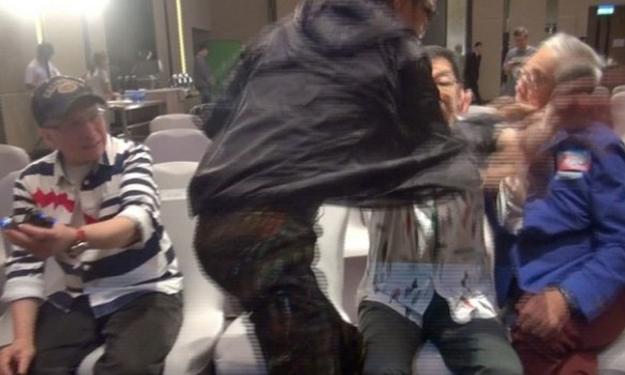 —
Click on this link for the video, in which expletives have been deleted:
http://www.ahmike.com/2015/08/patrick-tse-cusses-and-slaps-kenneth-tsang-during-conference.html
…
AHMIKE.com | 阿咪 ‏@AhMikeNews 16h16 hours ago
#hk #tvb #drama Patrick Tse(謝賢) Cusses and Slaps Kenneth Tsang(曾江) During Press Conference~ http://www.ahmike.com/2015/08/patrick-tse-cusses-and-slaps-kenneth-tsang-during-conference.html …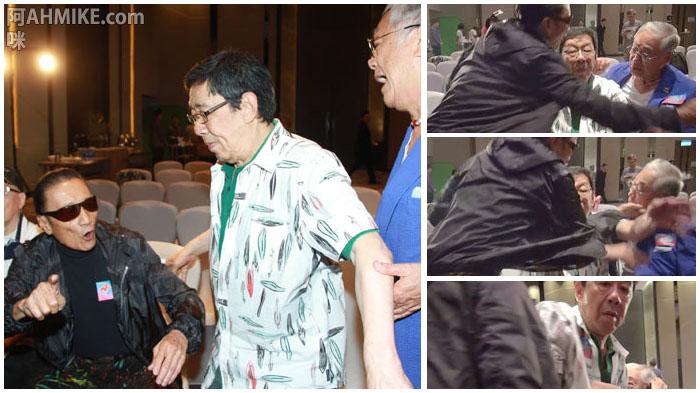 —