—
—
shuqun sec is now Trending Hot in Singapore. Visit @ http://hashgurus.com/Video.aspx?q=shuqun+sec … to see top trends in your area
—
Headlines: shuqun sec is at top. For country specific top trends visit: http://hashgurus.com/Video.aspx?q=shuqun+sec … for more info
—
Mum of bullied student says son knew martial arts but resisted urge to retaliate
Mum of bullied student says son knew martial arts but resisted urge to retaliate http://ebx.sh/1KRll7a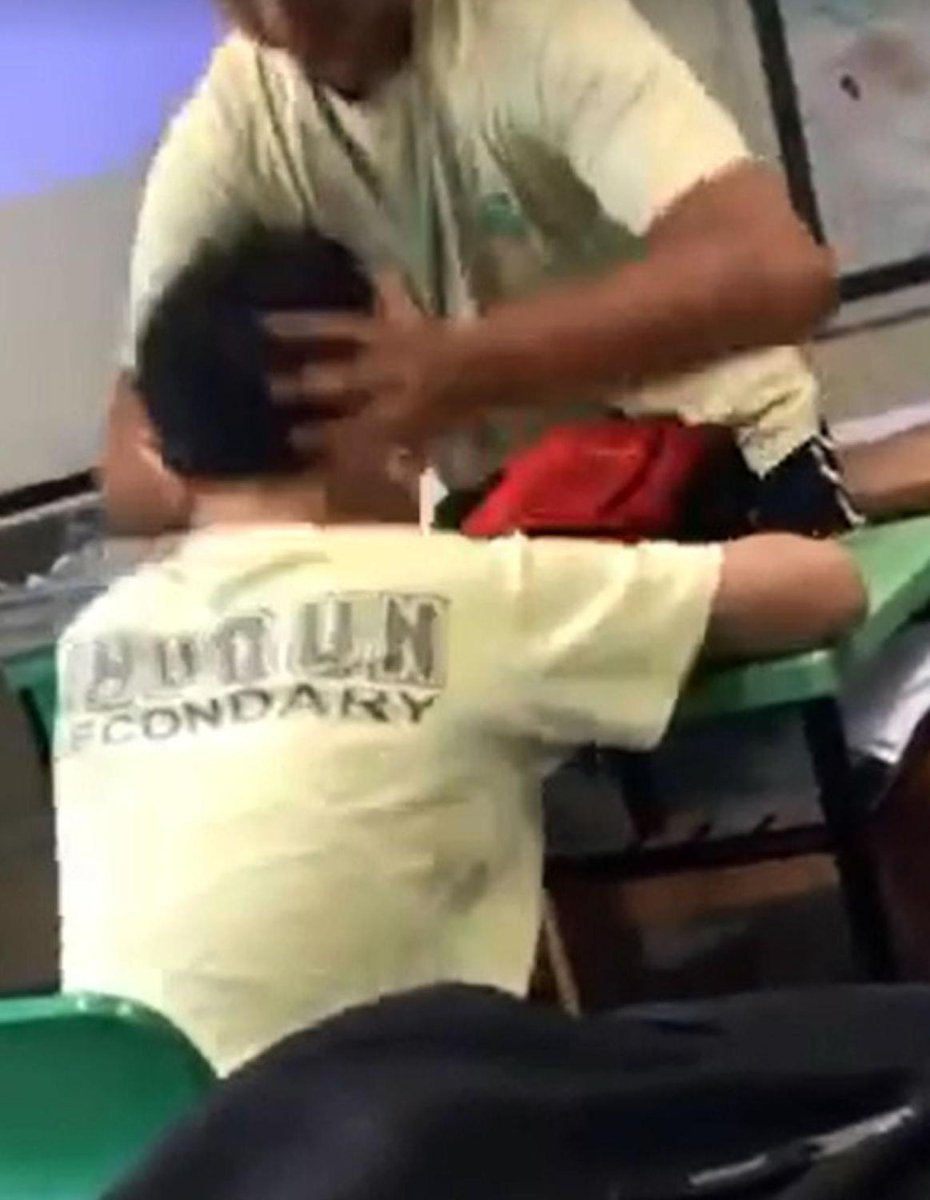 …
—
[CNA] Counselling, disciplinary action for students who behaved 'inappropriately' in video: ShuqunSec principal http://bit.ly/1OTEua8 …
Counselling, disciplinary action for students who behaved 'inappropriately' in video: Shuqun Secondary principal
Mr Chia Hai Siang also said that he has advised the class on how as bystanders they should "step up and stop aggressive behaviour".
POSTED: 24 Sep 2015 12:22
UPDATED: 24 Sep 2015 12:34
SINGAPORE: Disciplinary action has been taken against the Shuqun Secondary School students who "behaved inappropriately" in a bullying incident that was filmed, the school's principal said in statement on Thursday (Sep 24).
The video of the incident went viral after it was posted online earlier this week. Mr Chia Hai Siang said the school is working with parents and students involved, and it takes "a serious view of bullying and does not condone such behaviour".
"We have taken to task students who have behaved inappropriately and taken disciplinary actions," said Mr Chia. "Given their youth and remorsefulness, we counsel them to ensure they learn and make amends."
He added: "I have spoken to the class and advised them how as bystanders they should step up to stop aggressive behaviour. The whole class has resolved to learn from this incident and to support each other to behave better."
http://www.channelnewsasia.com/news/singapore/counselling-disciplinary/2147734.html
—
UPDATE: Adjunct teacher had been present during bully incident at Shuqun Secondary http://tdy.sg/1NGKUso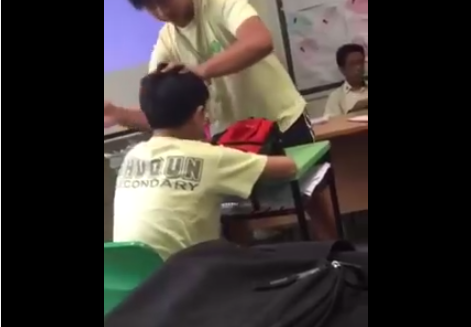 Students in Shuqun Secondary bullying video now undergoing counselling http://tdy.sg/1NGKUso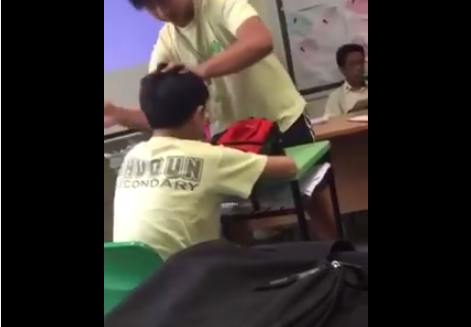 SINGAPORE — The students involved in a bullying case at Shuqun Secondary School — which took place in the presence of an adjunct teacher — are currently undergoing counselling, following investigations into the incident by the school.
The less-than-a-minute-long video clip, which was shared widely on social media today (Sept 21), showed a male student hitting the head and face of a smaller-sized classmate seated at his desk, as background music played on.
The bigger student then took a book and hit the same boy repeatedly on the head with it, and did the same thing to another male student seated nearby. Both boys did not retaliate. Amid all this, another student was seen jumping on the teacher's table.
In response to media queries, Shuqun Secondary principal Chia Hai Siang said of the incident, which happened on Friday (Sept 18): "The school has investigated, and is counselling the students involved … What might first begin as playfulness could potentially end up hurting others. The student involved has been counselled and he deeply regrets his actions."
He added that the subject teacher was on childcare leave, and the school has spoken to the adjunct teacher who was present during the incident. He did not explain why the teacher did not intervene. Mr Chia said the school will continue to work with the students involved to ensure appropriate behaviour in future, and their parents have been informed of the actions taken by the school.
http://www.todayonline.com/singapore/students-bullying-video-undergoing-counselling
—
Shuqun Sec bully slaps classmates on their heads repeatedly while others laugh at them http://goo.gl/Sjv6TB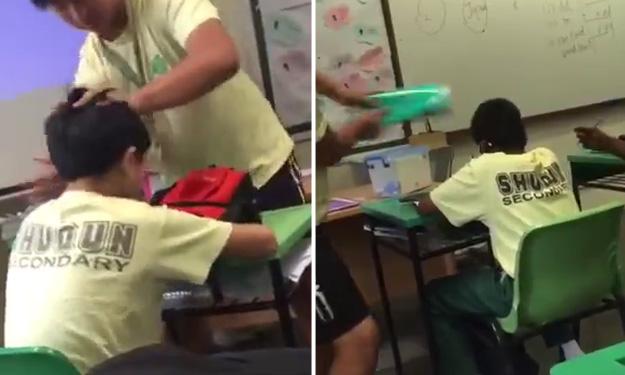 —