—
The Hakka – Famous Kicked Out Chinese People – leading …
Sep 21, 2007 – The Hakka people migrated southwards in China several times … out from my dad that Hakkas have produced a lot of great and famous men, …
—
Simon Thong, who wrote his Master of Arts thesis on the Taiping Rebellion, a Hakka People's Movement in 1850-65, writes:
Hakka women in the Taiping Rebellion
It is said that when the Taipings wanted to take Nanking city, they sent Hakka women-warriors who climbed the walls, killed the astounded men-sentries and opened the city gates. They were small and short but highly skilled in kungfu (martial arts).
It is said that short, small Hakka women are very fierce. I used to know one like that at varsity but I married a tall, well-built Hakka woman, and while she's not fierce, she's strong physically, mentally and spiritually. Don't mess with her! We Hakkas are survivors, maybe more than other Chinese dialect-groups.
—
The Hakka, Jews of Asia
…
YAHOO!
ANSWERS
Can someone tell me the parallels between the history of Hakka Chinese people and the Jewish people?
Best Answer:  Hakka (guest families) are a sub-group of Chinese. Originally resettled by the Chinese central government, it was believed they kept the name because of being outsiders to the areas where they finally settled. The Hakka, the Jews of China, a more successful money-sensible minority which also sensibly avoided the traditional taboo on women with unbound feet.
They've been described as the Jews of Asia due to their persecution in history:
"Hakkas are considered in mainstream Chinese society as a taboo caste or "the Jews of China" due to their forced migratory patterns and systematic victimization by other Chinese ethnic groups."
"[Due to persecution,] the Hakka people placed a greater reliance on the internal strengths of their own customs and cultural identity"
"Hakka dissenters featured in the anti-government rebellion and subsequently were persecuted following the failure of the Tai Ping revolution."
As relative outcasts in many ways, the Hakkas have emigrated to many regions worldwide, much in line with their migratory nature, being a larger proportion of overseas Chinese in some countries.
http://blog.islaformosa.com/2007/01/trut…

…
…
THE HAKKA HAT
…
Hakka Shade Hat
China – Hakka Shade Hat
The Hakka migrated centuries ago from central China to the south eastern regions. This hat is worn by women working in the fields.
http://www.hathorizons.com/hats_asia/china_hakka.html
…
HAKKA HAT. Hakka What? | cOnstantine's Blog
biagkensiak.wordpress.com
—

Taiping soldiers, male and female, outside Shanghai
—
—
10 April 2016
—
Hakka woman, Dr Lee Wei Ling, comes into conflict with her brother, Hakka man, Lee Hsien Loong, Prime Minister of Singapore.
…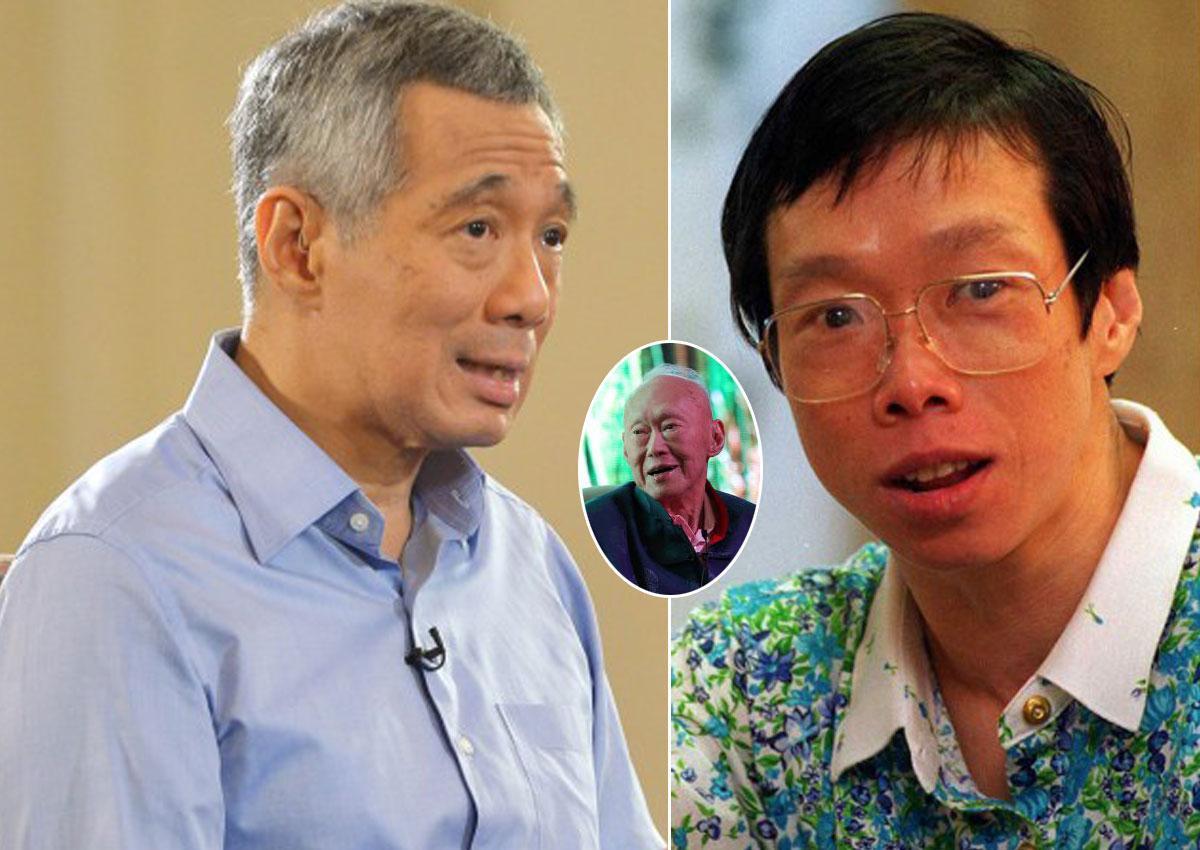 —
Dr Lee had written a series of posts on Facebook over the past fortnight expressing her disagreement over the activities held to mark the first anniversary of the death of her father, founding prime minister Lee Kuan Yew, who died on March 23 last year at the age of 91.
In an e-mail she made public on Sunday, Dr Lee, referring to PM Lee by his initials, said: "HL has no qualms abusing his power to hv a commemoration just one year after LKY died, 'least (sic) we forget'. Let's be real, last year's event was so vivid no one will forget it in one yr. But if the power that be wants to establish a dynasty, LKY's daughter will not allow LKY's name to be sullied by a dishonourable son."
She also said she had been "at odds" with PM Lee "on a matter of principle".
The e-mail, addressed to The Straits Times associate editor Ivan Fernandez, was part of an exchange between Dr Lee and Mr Fernandez, which she posted on her Facebook page on Sunday.
http://www.straitstimes.com/politics/pm-rebuts-dr-lee-wei-ling-over-claim-that-he-abused-power-to-mark-lkys-death-anniversary
…
I am deeply saddened by my sister Dr Lee Wei Ling's claim that I have abused my power to commemorate the one-year anniversary of Mr Lee Kuan Yew's passing in order to establish a dynasty. The accusations are completely untrue.
The first anniversary of a person's passing is a significant moment to remember him and reflect on what he meant to us. The more so with Mr Lee Kuan Yew. The Cabinet had discussed how we should mark the occasion. My advice was that we should leave it to ground-up efforts. Groups should keep their observances in proportion, and focussed on the future.
The Cabinet recognised the strong desire of many Singaporeans to show their respect for Mr Lee, and honour what he did for us. We reviewed the events and observances that different groups had planned, and agreed that they were generally appropriate. They expressed the sincerely felt sentiments of Singaporeans, which my Cabinet colleagues and I deeply appreciate.
The idea that I should wish to establish a dynasty makes even less sense. Meritocracy is a fundamental value of our society, and neither I, the PAP, nor the Singapore public would tolerate any such attempt.
– LHL
…
Straits Times
PM Lee 'deeply saddened' by sister Lee Wei Ling's claim that he had abused power to mark LKY's death anniversary
SINGAPORE – Prime Minister Lee Hsien Loong has said that he is "deeply saddened" that his sister, Dr Lee Wei Ling, had accused him of abusing his power to commemorate the first anniversary of their father's death in order to establish a dynasty.
"The accusations are completely untrue," PM Lee said of Dr Lee's comments, which she made public on her Facebook page earlier on Sunday (April 10).
In a Facebook post on Sunday evening, PM Lee said that he had discussed the commemorative events with his Cabinet and advised that these should be ground-up efforts, and groups "should keep their observances in proportion, and focused on the future".
He added: "The idea that I should wish to establish a dynasty makes even less sense. Meritocracy is a fundamental value of our society, and neither I, the PAP, nor the Singapore public would tolerate any such attempt."
http://www.straitstimes.com/politics/pm-rebuts-dr-lee-wei-ling-over-claim-that-he-abused-power-to-mark-lkys-death-anniversary
—
19arch 2016
EXCERPTS FROM THE WRITING OF A PROMINENT HAKKA WOMAN IN SINGAPORE
Think, Singapore! > Manual workers deserve a bow too: By Lee Wei Ling, Published The Sunday Times, 6 Mar 2016 … http://tinyurl.com/jl44fqk
Pause, engage brain, attain enlightenment
Monday, 7 March 2016
Manual workers deserve a bow too
By Lee Wei Ling, Published The Sunday Times, 6 Mar 2016
My ideal Singapore would be one that not only gives all its people equal opportunities, but also a country where we treat each other with equal courtesy and kindness, no matter what job one does and the status it carries.
This is not something I learnt from my family, but rather it is what I think and feel. How big a role the schools I attended have played to mould my way of thinking, I am not sure. But I don't remember any point in my life when I simply adopted the attitude of the people who surrounded me.
…
There is dignity in all work, so surely society should treat menial workers with the respect they deserve. Yet, there are a host of jobs that people tend to look down on… there are references to how men and women who make a living by menial labour have been despised.
Here, one can question the manner in which people treat cleaners. Knowing that others are following in their wake cleaning up after them ought to prick their conscience, but often it spurs them to just leave their trash behind without a second thought.
As picking up clean habits ought to start from a young age, the Ministry of Education has "taken a cue from Japan and Taiwan", as reported, and will get students in primary and secondary schools, as well as in junior colleges, to spend at least a few minutes each day cleaning classrooms, canteens and corridors. Acting Education Minister Ng Chee Meng said getting students involved in daily cleaning is a good way to get them to learn personal and social responsibility, cultivate good habits and make them a part of their lives.
Yes, these are appropriate goals, but there is a deeper and no less important lesson to be learnt from such a practice, which is that all labour that serves a useful purpose to mankind should be valued and not despised.
…
—
21 February 2016
Excerpts from a the writing of a Hakka woman in Singapore.
"The pursuit of happiness ranks behind my duty to Singapore and our society, even my filial duties come before the right to pursue happiness."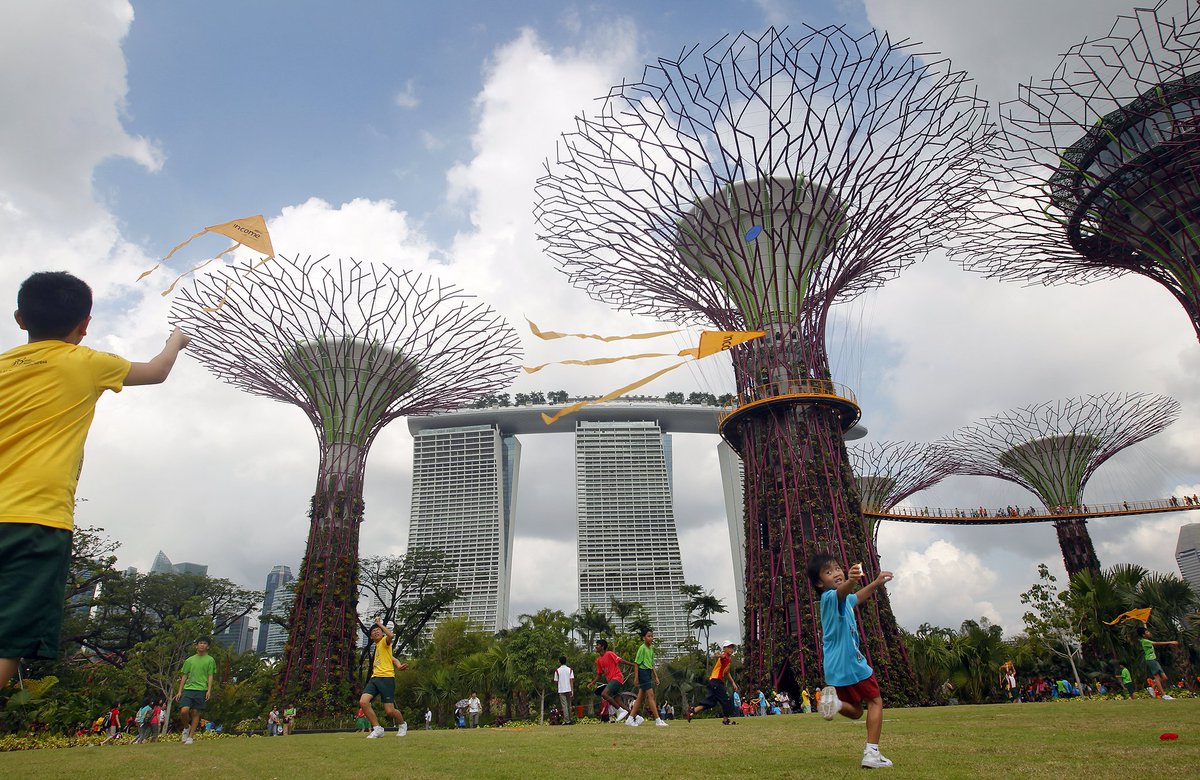 I was working on my BlackBerry when an e-mail from my sister-in-law's sister slipped in unnoticed last Saturday. I spotted it only when I stopped for a break a few hours later. She wrote: "Am writing to see if you can help a four-year-old girl.
"She has been falling and vomiting for the past one month or so. Her left eyeball has moved to the inner side of her eye. Her speech has become slurred and she drools. I saw the girl two weeks ago. Her condition has become worse today."
To me, those symptoms are big red flags waving right in front of my eyes. This girl almost certainly has a brain tumour. I arranged for my neurosurgeon colleague to see her that night at KK Women's and Children's Hospital. A CT scan showed a brainstem glioma – an invariably fatal condition. She has only 12 to 18 months to live.
…
The way I was brought up, the pursuit of happiness was never an activity that we engaged in. That does not mean we grew up miserable. Getting injections and going for dental treatment without making a fuss or crying earned Mama's praise and that was happiness enough. Perhaps my Hakka toughness is the result of a Hokkien mother who wanted her children to grow up resilient and stoic. Helping my classmate with his studies because the teacher was going too fast in class also gave me a sense of happiness which is doubled when he does well in the exam. Yet, I am aware that the final arbiter of success is how he copes in society as an adult: what job can he do and will he do it?
…
Happiness, in whatever form one sees it, becomes more elusive the harder one tries to pursue it. That's why my personal aim is much more realistic: All I ask for is calmness and contentment. These at least are partially within my control.
I don't believe pursuing happiness is an effective way to achieve happiness. By behaving well, and by helping our fellow humans negotiate the obstacles that are part of life are more effective ways to become happy. Doing so will make the people around us happy as well. There is nothing profound in this, but sometimes simple solutions can achieve what complex thought cannot.
http://www.straitstimes.com/singapore/more-to-life-than-the-pursuit-of-happiness
—
10 January 2016
Lee Wei Ling ponders why a tiny bloom in winter is a big deal whilst in Switzerland http://str.sg/ZHQ8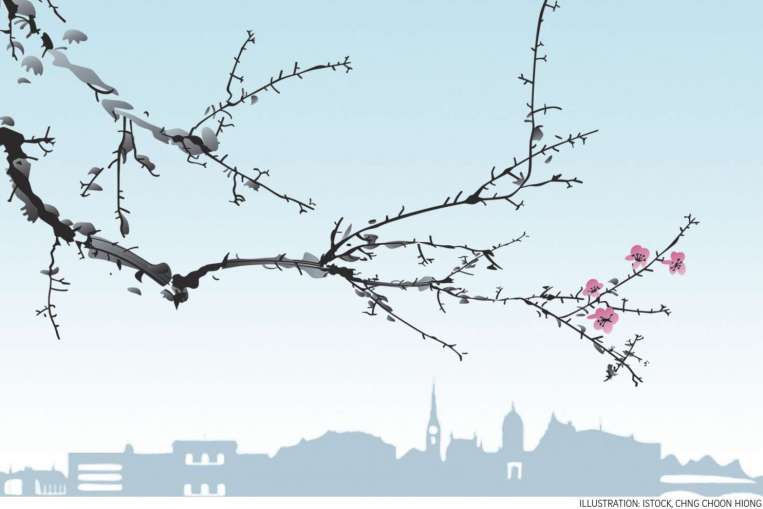 It's the little that can matter a lot, as I gleaned from my trip to Switzerland last month.
As I rode in a taxi from the airport to my hotel in Zurich, I happened to notice a flower blooming on certain trees despite the wintry conditions.
But that skipped my mind as I could see something was terribly wrong in this country where everything usually works like clockwork: There was no electricity, so even the traffic lights were not working. But there was no blaring of horns, no chaos at junctions. And I arrived safely at the hotel with no other excitement.
…
On the third day, the sun was out by 1pm and I decided to go for a walk on my own.
…
Then I noticed some of the trees had small clumps of pink or white flowers. These were similar to those I had spotted on the drive from the airport.
…
The Chinese consider the plum blossom, which is also a genus Prunus, as a symbol of strength and resilience because it flowers when the winter is at its coldest.
And this is what the winter cherry blossom represents to me.
It has a much more understated appearance compared to the thick and broad canopy of spring time sakuras. Flowers occur in small clusters, which make them stand out like gems from the otherwise bare cherry trees, and they occur when the weather is most hostile to plant life. Instead of the transience of life, I think the more appropriate analogy is the resilience of this exceptional species of cherry trees that can bloom when all other flowers have wilted or died.
Of the qualities that make a truly successful man, first is moral uprightness. But without resilience, however passionately one wants to do what is right, one is unlikely to achieve it.
And that resilience must flower when the spirit of others has wilted.
http://www.straitstimes.com/opinion/a-tiny-bloom-in-winter-is-a-big-deal
—
Don't mess with Hakka women. Hakka women are strong, tough, resilient, fierce and loud! I am partly Hakka. Don't… http://fb.me/4gLsHb2zY 
—
Lee Kuan Yew and Lee Wei Ling: Like Hakka father, like Hakka daughter…
"In my family, I am most like my father in temperament, and when you have two strong-willed people in one house, it can get difficult to control."
Excerpts from
The Straits Times
Remembering Lee Kuan Yew: Daughter Lee Wei Ling on Mr Lee as a father
Published March 24, 2015
My father was a workaholic
My parents and I were in hospital waiting for my father to have a stent put in, but none of us said a word.
It was not because of an unspoken tension over the state of his health – we were all too busy working.
…
In my family, I am most like my father in temperament, and when you have two strong-willed people in one house, it can get difficult to control.
Occasionally, we would get into fights when neither of us would back down.
In 2002, one such disagreement resulted in my moving out of our Oxley Road home.
My father wanted me, an exercise fiend, to stop working out because my bones had become so fragile that I suffered repeated fractures.
He called me into his study and gave me an ultimatum.
"The doctors told me you could cripple yourself with the exercise. As long as you are staying in this house, I've to look after your welfare," he said.
Not wanting to give up my exercise, I decided to move out to live with my brother Loong.
It was probably not the response my father had anticipated, but he realised then that I was a 47-year-old adult who was going to make up my own mind on things.
The next year, when I told my father I was going to hike a volcanic crater in Hawaii immediately after I was discharged from hospital, he gave a very different response.
"Be careful."
He said nothing more.
http://www.straitstimes.com/singapore/remembering-lee-kuan-yew-daughter-lee-wei-ling-on-mr-lee-as-a-father
—
Myolie Wu goes through traditional Hakka wedding ceremony at ancestral hall
…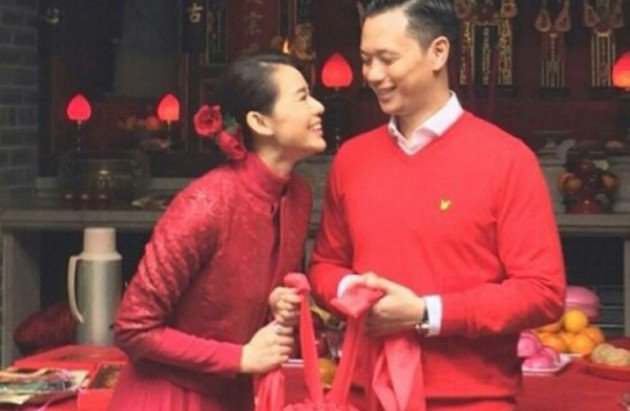 …
http://women.asiaone.com/women/people/myolie-wu-goes-through-traditional-hakka-wedding-ceremony-ancestral-hall
—
—
NZ Tech Podcast follows
Favourite book goes to Lee Wei Ling's A Hakka woman's Singapore stories.
—
Lee Wei Ling: My life as a newspaper columnist
For those interested in the private world of writing and incidental public life of a columnist, here is a slice of my experience.
At the conceptual stage of a column, every word appears tentative and short-lived. Although I would have read the final version after my editor e-mails it to me, I am always curious about how the article would appear in the permanence of print. When I finally see the page, it is as usual just a solid block of text. It has meaning, of course. But what I intend and what the reader infers might well diverge.
Recently, I turned to the letters page and read advice from a Dr Yik Keng Yeong who said it's "good to exercise but don't overdo it". My column on Nov 15 was as much on a personal preoccupation with fitness as it was on "letting go". That was my headline for the article but it was not used. Anyone who knows the Chinese language and culture would get my not unsubtle point, I felt. "Letting go" refers to fang de xia, meaning the ability to let go of all that is transitory. That refers to not just objects but also physical fitness, position, power, and all that exist as distractions as we work towards our own "salvation".
My aim as a columnist is to not just dissect facts but also to share my own philosophy. For example, "salvation" in the above context is what I see as a release from the cycle of suffering. This accompanies all mortals who have not reached that level of spiritual attainment where we no longer are bound by desires that trap our thoughts and emotions – the Buddhist ideal of compassion with detachment.
…
Amid my private musings, there is also a public dimension to column writing. For example, my friends and my readers probably already know that this year has been a challenging one for me. I have to confront life without Papa. What was new to me was the solicitude so many Singaporeans and even non-Singaporeans extended to Papa and even me. It first started to sink in when people unknown to me sent me letters, cards, even books (usually those proselytising Christianity but also on other subjects as well).
Read the rest here:
—
Lee Kuan Yew's daughter: I'm a Martian anyway
Dr Lee Wei Ling has 75 ST columns compiled into a book: A Hakka Woman's Singapore Stories. http://str.sg/ZBsZ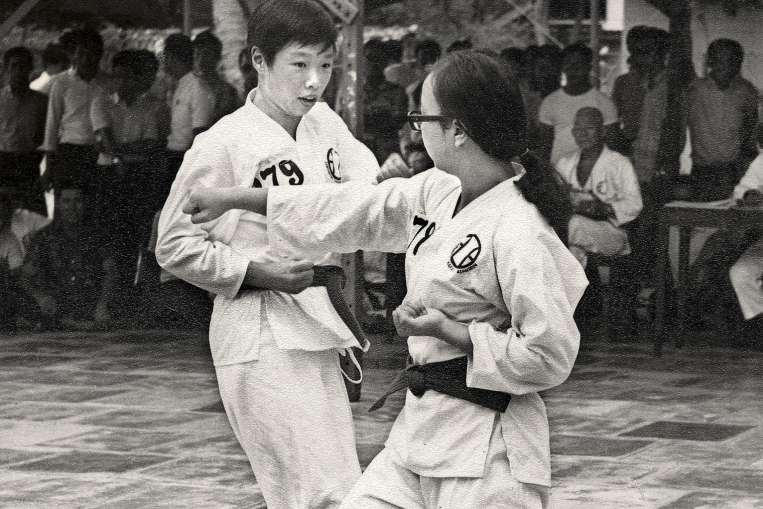 …
Sep 20, 2015
Does being Lee Kuan Yew's daughter make making friends difficult? Lee Wei Ling replies: 'I've never been much bothered by that. Like I said…
Dr Lee Wei Ling had one condition when she agreed to this interview: no photographs.
She did not want people to recognise her.
On the 80th birthday of her father – the late former Prime Minister Lee Kuan Yew – in 2003, her photo appeared in the press.
Not long after, a stranger accosted the medical professor in a lift at KK Women's and Children's Hospital and asked her: "Are you Dr Lee? You see patients dressed like that?"
The 60-year-old former director of the National Neuroscience Institute is sitting in her office at Tan Tock Seng Hospital, dressed in a well-worn grey T-shirt.
…
Over the last 12 years, she has penned about 180 articles and letters – on topics ranging from her father to public health policies and her physical pursuits – for this newspaper. Straits Times Press has compiled 75 of these pieces into a book, A Hakka Woman's Singapore Stories, which hits bookstores today.
The title came from a passage in a eulogy she delivered at the private funeral of Mr Lee in March this year. Although filled with grief, she said that she could not break down because she is a Hakka woman.
Hakka women are known for being strong, tough and resilient.
Indeed, those who read her columns will know she has very strong opinions and is unapologetically frank, blunt even, when it comes to issues she is passionate about.
http://www.straitstimes.com/singapore/lee-kuan-yews-daughter-im-a-martian-anyway#xtor=CS-01
—
Hakka women did not bind their feet
By the 19th Century, most Hakkas were either farmers or miners. An important difference between Hakkas and their neighbours was that Hakka women did not bind their feet to make them small and "attractive". Hakka women walked freely and worked in the fields with their men. According to several of my uncles who came from China in the early 1900s, the admirable quality of the women was their martial aptitude – while the men ploughed the land, the women would stand guard with rifles and spears to discourage predatory neighbours, such as the Cantonese, from raiding their farms.
Hakka women walked freely and worked in the fields with their men. According to several of my uncles who came from China in the early 1900s, …
bystander.homestead.com/hakka.html – Cached
—