—
The three-day International Anti-Corruption Conference is organised by Transparency International and brings together graft-fighting agencies from around the world.
—
Read what Malaysiakini subscribers say…
Malaysiakini
Fearless Bugis warrior chickened out on IACC
YOURSAY 'Surely a PM is supposed to be able to handle so-called 'hostile' questions.'
PM was warned of grilling if he attended IACC
Commentable: The puzzling thing is that Umno leaders keep insisting that PM Najib Razak has given answers to all questions involving 1MDB and the so-called RM2.6 billion "donation".
Although they claimed to be satisfied, but the reality is that nobody else has a clue what they are. The authorities kept insisting they are investigating but they don't have any answer too.
Tunku Abdul Aziz Ibrahim, who waded into the controversy, said instead of making any "one-sided statement", Transparency International chief Jose Ugaz should have taken the trouble to give a balanced view by asking people who are informed about the matter.
But just who are these "informed" people? The Umno people? But who better than Najib who should appear before the International Anti-Corruption Conference (IACC) and give that "balanced view" to the participants?
Not only they wanted to know the facts but they are interested to find out the truth too. If the truth is already out there, what's stopping Najib from attending the IACC and why fear tough questions?
Justine Gow: Indeed, if he is really innocent of allegations against him and has nothing to hide, he should cherish every opportunity for him to defend himself.
Running away from "tough" questions can only strengthen the allegations. The thick skin on his face is now the only thing he has to keep going.
…
Not Confused: Indeed, any PM worth his salt would be only too happy to be questioned and be accountable for his actions and those of his government.
Instead, we get statement after statement from his lackey colleagues, most of which differ widely and create the appearance of a government of headless chickens, all trying to defend their boss but really terrified of being exposed as part of the corruption that permeates throughout the governing coalition.
Where in the world does a leader of a country avoid accountability in this way?
…
Whatsup: Low, he's the PM. He shouldn't be running away. But why are you all exposing him to such humiliation, time and again?
You all know full well he's a script-reader and can only do scripted interviews with answers already provided to him and has absolutely no aptitude for open debate.
—
Malaysian Insider
RM2.6 billion is no ordinary donation, but 'grand corruption', says Transparency chief
Despite Umno leaders dismissing the RM2.6 billion in Datuk Seri Najib Razak's bank accounts as not a big deal, Transparency International chairman Jose Ugaz said it has all the elements of "grand corruption".
The globally renowned anti-graft fighter said grand corruption has three characteristics: it is committed by those in very high positions of power, involves huge amount of money, and has an impact on human rights.
Speaking at the 16th International Anti-Corruption Conference (IACC) in Kuala Lumpur yesterday, Ugaz said the RM2.6 billion that Prime Minister Datuk Seri Najib Razak received in his personal bank accounts was an example of grand corruption.
The funds transfer, Ugaz said, was comparable to illicit funds that flowed to major banks such as the United Kingdom's HSBC and France's BNP Paribas.
Activists have in the past claimed that HSBC had funnelled money from illegal logging in Sarawak, while a US court had fined BNP Paribas US$9 billion for moving billions of dollars to countries labelled as sponsors of terrorism.
…
—
Cover-up won't work, international graftbuster tells Najib
Cover-up won't work, international graftbuster tells @NajibRazak http://www.malaysiakini.com/news/310970  #IACC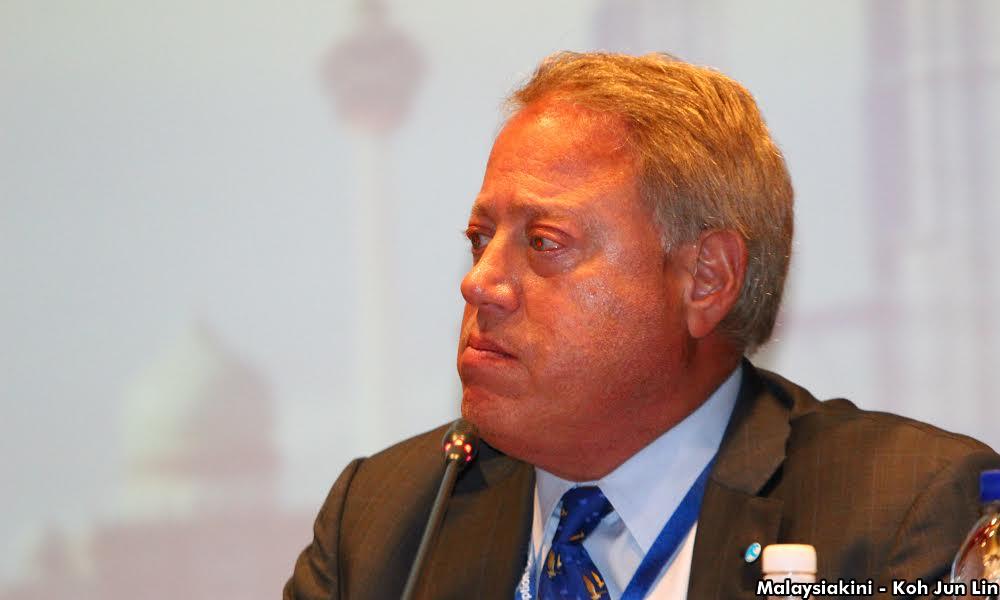 Koh Jun Lin     Today 2:51 pm     Today 3:33 pm
International Anti-Corruption Conference (IACC) council member Michael Hershman has urged Prime Minister Najib Abdul Razak to come clean on the RM2.6 billion donation that he received.
Hershman said the truth would eventually emerge and any attempt at a cover-up would not work. So, as such, it would be in Najib's and Malaysia's best interest to reveal what transpired, sooner rather than later.
"My advice to the Malaysian prime minister would be not to cover up, not to obstruct justice because it doesn't work.
"Tell the truth. Where did the money come from? What was its intended use and if he did something wrong, ask for forgiveness and face the consequences.
"It's not going to go away. Delay is not going to make this issue go away. The truth will come out and in my experience, the sooner it comes out, the better off it is for those who are accused and the country," Hershman told reporters when met in Putrajaya today.
He said that as a former adviser to Najib (photo) and the government on anti-corruption matters, he had believed in Najib's commitment to integrity.
This was because Najib's policies helped turned the MACC into one of the largest and best-funded anti-corruption agencies in the world, as well has giving the commission much flexibility.
"And so I respected him and I believed in his integrity. To say that I am disappointed (with the donation scandal) is a bit of an understatement.
"I am still willing to believe in Najib, but he has got to tell the truth," he added.
—
Malaysian Insider
From donation to disrupting probe, Najib's actions suspicious, say international critics
While Umno leaders continue to insist that the US$700 million (RM2.6 billion) donated to Datuk Seri Najib Razak is not unusual, international speakers at a global anti-graft conference said the entire affair was suspicious and required action.
They told The Malaysian Insider that it was in the country's best interests for the prime minister to disclose how he came to receive the money, and the possible strings attached to it.
They noted that if similar cases happened in other countries, when found out, the politicians were either charged or left office.
European lawmaker Ana Maria Gomes said that any other politician would have resigned if they were in Najib's place.
"He needs everything to be clarified. In my opinion, anyone who have been under so serious charges, the first thing (they would do) in Europe is resign and then make their case.
"Prove you are innocent and face the consequences," Gomes said when met at the sidelines after speaking at the 16th International Anti-Corruption Conference (IACC) in Putrajaya yesterday.
She said that in her own country, Portugal, a minister had been subject to a serious allegation several years ago and he immediately stepped down.
An investigation later revealed that the allegations were not true, she said.
"That was a patriotic and a decent thing to do. In Malaysia, in view of the allegations against him, there's no credibility for him to stay in office."
She added that the action taken against individuals investigating the funds raised suspicions and should not have happened.
"This doesn't smell good at all, the way the prime minister is acting and reacting towards these serious charges and to the popular demand that he resign."
– See more at: http://www.themalaysianinsider.com/malaysia/article/from-donation-to-disrupting-probe-najibs-actions-suspicious-say-internation?utm_source=twitterfeed&utm_medium=twitter#sthash.Qo4PyK4i.dpuf
—
Malaysia PM urged to come clean on scandal at anti-graft meeting
Malaysia PM urged to come clean on scandal at anti-graft meeting http://ebx.sh/1LTyiPB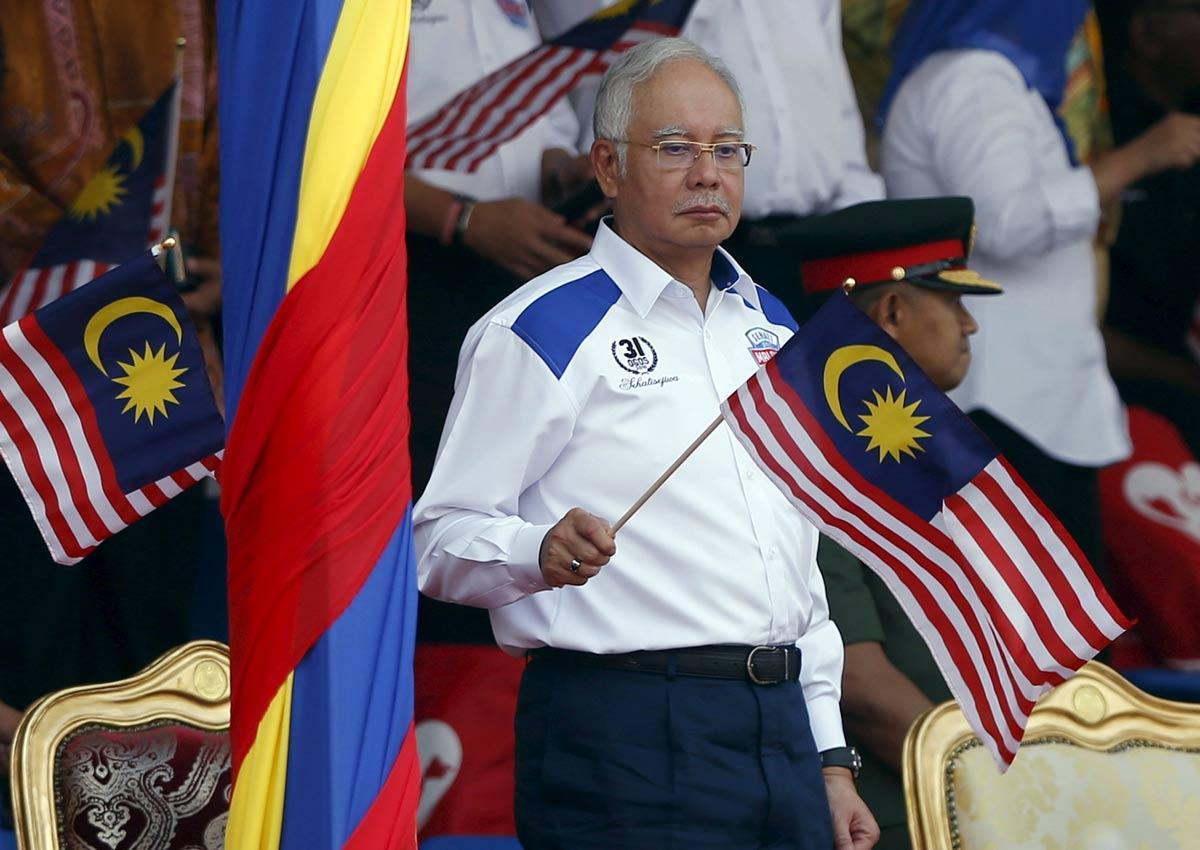 PUTRAJAYA, Malaysia – A global anti-corruption conference opened in Malaysia on Wednesday with a demand for the country's Prime Minister Najib Razak to come clean on a raging financial scandal.
Najib has been under increasing pressure since The Wall Street Journal revealed in early July that Malaysian investigators had found nearly US$700 million (S$990 million) in mysterious deposits into his personal bank accounts.
"There are two questions that need to be answered: Who paid the money and why? Where did it go? One man could answer those questions," Jose Ugaz, global chair of Transparency International, told delegates in an opening speech.
Anger over the scandal brought tens of thousands of people to the streets of Kuala Lumpur and other cities over the weekend.
They demanded Najib's removal and thorough reforms by Malaysia's 58-year-old government, which is frequently hit by corruption scandals.
…
Najib was originally scheduled to give the keynote address but was replaced by a low-ranking minister last week.
The minister, Paul Low, said earlier Wednesday that Najib stayed away to avoid facing hostile activists. No activists were seen at the conference by AFP.
…
The government stoked further outrage with recent moves, including Najib's sacking of Malaysia's attorney general and police raids on anti-graft officers probing the scandal, that have left investigations in doubt.
Najib denies wrongdoing, alleging a "political conspiracy", and has refused to step down.
…
Malaysiakini
You demand answers, but yet reject them: minister to TI chief
When answers are provided regarding the allegations against Prime Minister Najib Abdul Razak, these are rejected, said Multimedia and Communications Minister Salleh Said Keruak.
He was responding to Transparency International chief Jose Ugaz, who in his speech at the International Anti-Corruption Conference (IACC) in Putrajaya this afternoon, raised the RM2.6 billion controversy.
Salleh pointed out that the issue has been highly politicised.
"There is nothing you, I or anyone can say that would un-politicise this matter.
"Whatever response is given is going to be rejected as is evident for the responses already given, all which have been rejected.
"You demand an answer and yet reject all answers given. I do not see what more that can be said," he told Malaysiakini.
—
"Nobody had known that Low's job as minister was to be 'shock-absorber' for Najib to remove all the 'shocks' that can accrue from the failure to have an effective and meaningful anti-corruption campaign.
"Is this finally Low's job specification as minister? To enter the lion's den on behalf of the prime minister to absorb all the 'shocks' from the failure of the campaign against corruption ?"
Malaysiakini
'Is Paul Low now Najib's shock-absorber?'
DAP supremo Lim Kit Siang today sardonically said cabinet minister Paul Low has turned himself into a 'shock-absorber' for his boss Najib Razak by finding excuses for the latter's absence at the ongoing 16thInternational Anti-Corruption Conference (IACC) in Putrajaya.
Najib, reminded Lim in a statement, was supposed to officiate the major event while showcasing himself as an exemplary global leader in fighting corruption.
Therefore, the premier's last-minute decision to pull out from the event was both embarrassing and disgraceful, said the Gelang Patah parliamentarian.
"It has turned out to be the nadir of Najib's premiership in transparency, good governance and anti-corruption with 'two elephants not one in the room'," he said.
Lim was referring to the debt-ridden1MDB fiasco and the controversy of Najib receiving a RM2.6 billion 'donation'.
Minister in the Prime Minister's Department Paul Low had said earlier today that Najib was advised not to attend the conference due to an expected hostile reception he would receive.
This excuse, however, was ridiculed by Lim.
"Imagine some 1,000 delegates from 130 countries attending an international conference turning 'hostile' against the head of government of the host country!
"Unthinkable … unimaginable! " he said.
—