..
FAKE
Two photos included in the Facebook post that claim to show the "Snopes CEO" with Soros do not show Mikkelson, Snopes says. "He has dark hair, and there the resemblance to the photographs."
..
Snopes CEO, David Mikkelson
https://www.bbc.com/news/world-us-canada-48867870
..
PolitiFact
Viral image stated on June 7, 2019 in a Facebook post:"FactCheck.org exposed Snopes.com as an extremely liberal propaganda site with an agenda to discredit anything that appears to be conservative."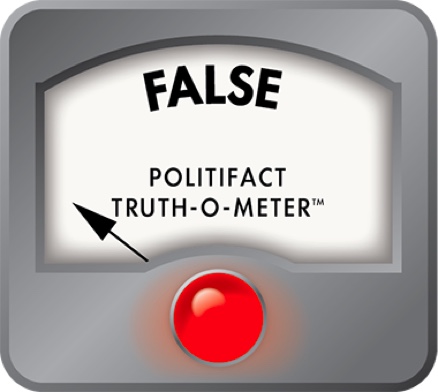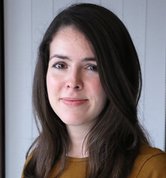 By Ciara O'RourkeJune 19, 2019
No, FactCheck.org didn't "bust" Snopes.com
Facebook has teamed up with dozens of fact-checking organizations in dozens of countries to try to curb fake news online. PolitiFact is among them, as is FactCheck.org. Until recently, Snopes.com also had a partnership with the social media giant.
A June 7 Facebook post seeks to undermine Snopes.com's fact-checking efforts, claiming that it was "busted" as a "100% fake fact-checking site."
"FactCheck.org exposed Snopes.com as an extremely liberal propaganda site with an agenda to discredit anything that appears to be conservative," the post says. "Snopes has no employees and its owner has zero investigative research experience and Facebook has hired him to fact check the news on FB. And Soros and the DNC have just been exposed as Snopes only client. What does that tell you! George Soros and DNC propaganda site."
This post was flagged as part of Facebook's efforts to combat false news and misinformation on its News Feed. (Read more about our partnership with Facebook.)
Both Snopes.com and FactCheck.org published stories denying the allegation.
In February 2018, Snopes.com reported that "a meme about Snopes.com has been debunked by the very source it cites."
"The Facebook part is the only part of this meme that is somewhat true, although the rest — as you may have guessed — is not," the story by Brooke Binkowski, who was managing editor for Snopes.com at the time." We have been partnered with Facebook for more than a year, working alongside other organizations around the world to fact-check corrosive fake news and propaganda before it contributes to ultraviolence, mass displacements, or destabilization on a global scale."
FEATURED FACT-CHECK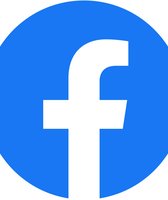 Facebook posts stated on April 14, 2020 in a Facebook post Says Nancy Pelosi's "4th husband" filed for divorce.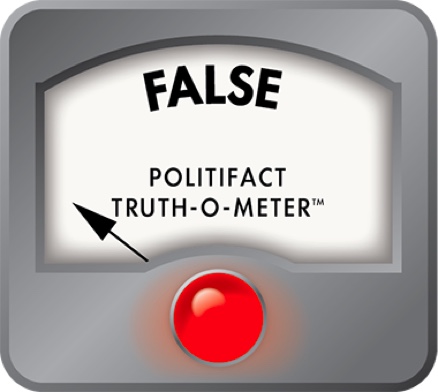 By Tom Kertscher • April 20, 2020
Snopes.com goes on to say the site is made up of a "team of highly experienced investigative journalists" and that founder and chief executive officer David Mikkelson has been running Snopes.com for more than 20 years, though many of its reporters don't have formal journalism training.
Two photos included in the Facebook post that claim to show the "Snopes CEO" with Soros do not show Mikkelson, Snopes says. "He has dark hair, and there the resemblance to the photographs ends."
"None of us works with or for any political campaign or party, nor have any of us so much as met George Soros and probably wouldn't recognize him if we did," the story says.
In March 2018, FactCheck.org
reported that nearly a decade earlier, in 2009, it addressed questions of Snopes.com's alleged political bias and wrote that it "found the website's work to be 'solid and well-documented' and that its articles appeared 'utterly poker-face' when tackling rumors about Democratic and Republican politicians."
"At no point did we ever 'expose' the myth-busting website," FactCheck.org reporter D'Angelo Gore wrote.
In February, Snopes.com announced it was pulling out of its partnership with Facebook because it didn't have the bandwidth to sign on for a third year.
We rate this Facebook post as False.
Correction, June 21, 2019: This story has been updated to reflect that Brooke Binkowski was managing editor for Snopes.com.
https://www.politifact.com/factchecks/2019/jun/19/viral-image/no-factcheckorg-didnt-bust-snopescom/
..
Excerpts from:
The Daily Mail itself comes under scrutiny…
MEDIA BIAS/FACT CHECK
The Most Comprehensive Media Bias Resource
Daily Mail
QUESTIONABLE SOURCE
A questionable source exhibits one or more of the following: extreme bias, consistent promotion of propaganda/conspiracies, poor or no sourcing to credible information, a complete lack of transparency and/or is fake news. Fake News is the deliberate attempt to publish hoaxes and/or disinformation for the purpose of profit or influence (Learn More). Sources listed in the Questionable Category may be very untrustworthy and should be fact checked on a per article basis. Please note sources on this list are not considered fake news unless specifically written in the reasoning section for that source. See all Questionable sources.
Overall, we rate Daily Mail Questionable due to numerous failed fact checks and poor sourcing of information.
Analysis / Bias
The Daily Mail is a known a supporter of the Conservatives. They are also one of the pro-Brexit tabloids and according to a Reuters article, the Daily Mail published a controversial headline in response to a Brexit Court ruling criticizing the judges, by branding them as 'enemies of the people' According to CNBC, the Daily mail also has been criticized by Wikipedia founder Jimmy Wales for publishing fake news articles and "hyped up" headlines and "mastered the art of running stories that aren't true'". Further, CNBC reported that DMG media responded by saying "DailyMail.com is the very antithesis of click-bait and hype headlines. We just tell stories better than anyone else."
In review, the Daily Mail tends to publish stories utilizing sensationalized headlines with emotionally loaded wordings such as "Woman, 63, 'becomes PREGNANT in the mouth' with baby squid after eating calamari", which is a misleading headline. In 2017, Wikipedia banned the Daily Mail as an 'unreliable' source. When it comes to sourcing information they use minimal hyperlinked sourcing as well as sourcing to themselves. In general, most stories favor the right, however the Daily Mail will report either side if the story is sensational enough.
–
Overall, we rate Daily Mail Questionable due to numerous failed fact checks and poor sourcing of information. (7/19/2016) Updated (M. Huitsing 10/24/2019)
\..
Forbes
Dec 22, 2016,12:37pm EST
The Daily Mail Snopes Story And Fact Checking The Fact Checkers
Kalev Leetaru
Contributor
AI & Big Data
I write about the broad intersection of data and society.
This article is more than 3 years old.
Letters arranged to spell "facts." (Shutterstock)
Yesterday afternoon a colleague forwarded me an article from the Daily Mail, asking me if it could possibly be true. The article in question is an expose on Snopes.com, the fact checking site used by journalists and citizens across the world and one of the sites that Facebook recently partnered with to fact check news stories on its platform. The Daily Mail's article makes a number of claims about the site's principles and organization, drawing heavily from the proceedings of a contentious divorce between the site's founders and questioning whether the site could possibly act as a trusted and neutral arbitrator of the "truth."
When I first read through the Daily Mail article I immediately suspected the story itself must certainly be "fake news" because of how devastating the claims were and that given that Snopes.com was so heavily used by the journalistic community, if any of the claims were true, someone would have already written about them and companies like Facebook would not be partnering with them. I also noted that despite having been online for several hours, no other major mainstream news outlet had written about the story, which is typically a strong sign of a false or misleading story. Yet at the same time, the Daily Mail appeared to be sourcing its claims from a series of emails and other documents from a court case, some of which it reproduced in its article and, perhaps most strangely, neither Snopes nor its principles had issued any kind of statement through its website or social media channels disclaiming the story.
–
–
Regardless of whether the Daily Mail article is correct in its claims about Snopes, at the least what does emerge from my exchanges with Snopes' founder is the image of the ultimate black box presenting a gleaming veneer of ultimate arbitration of truth, yet with absolutely no insight into its inner workings. While technology pundits decry the black boxes of the algorithms that increasingly power companies like Facebook, they have forgotten that even the human-powered sites offer us little visibility into how they function.
At the end of the day, it is clear that before we rush to place fact checking organizations like Snopes in charge of arbitrating what is "truth" on Facebook, we need to have a lot more understanding of how they function internally and much greater transparency into their work.Kalev Leetaru
Based in Washington, DC, I founded my first internet startup the year after the Mosaic web browser debuted, while still in eighth grade, and have spent the last 20 years working to reimagine how we use data to understand the world around us at scales and in ways never before imagined. One of Foreign Policy Magazine's Top 100 Global Thinkers of 2013 and a 2015-2016 Google Developer Expert for Google Cloud Platform, I am a Senior Fellow at the George Washington University Center for Cyber & Homeland Security. From 2013-2014 I was the Yahoo! Fellow in Residence of International Values, Communications Technology & the Global Internet at Georgetown University's Edmund A. Walsh School of Foreign Service, where I was also adjunct faculty. From 2014-2015 I was a Council Member of the World Economic Forum's Global Agenda Council on the Future of Government. My work has appeared in the presses of over 100 nations.
https://www.forbes.com/sites/kalevleetaru/2016/12/22/the-daily-mail-snopes-story-and-fact-checking-the-fact-checkers/#36faf0de227f
..
Daily Mail
EXCLUSIVE: Facebook 'fact checker' who will arbitrate on 'fake news' is accused of defrauding website to pay for prostitutes – and its staff includes an escort-porn star and 'Vice Vixen domme'
Facebook has announced plans to check for 'fake news' using a series of organizations to assess whether stories are true
One of them is a website called Snopes.com which claims to be one of the web's 'essential resources' and 'painstaking, scholarly and reliable'
It was founded by husband-and-wife Barbara and David Mikkelson, who used a letterhead claiming they were a non-existent society to start their research
Now they are divorced – with Barbara claiming in legal documents he embezzled $98,000 of company money and spent it on 'himself and prostitutes'
In a lengthy and bitter legal dispute he is claiming to be underpaid and demanding 'industry standard' or at least $360,000 a year
The two also dispute what are basic facts of their case – despite Snopes.com saying its 'ownership' is committed to 'accuracy and impartiality'
Snopes.com founder David Mikkelson's new wife Elyssa Young is employed by the website as an administrator
She has worked as an escort and porn actress and despite claims website is non-political ran as a Libertarian for Congress on a 'Dump Bush' platform
Its main 'fact checker' is Kimberly LaCapria, whose blog 'ViceVixen' says she is in touch with her 'domme side' and has posted on Snopes.com while smoking pot
By ALANA GOODMAN FOR DAILYMAIL.COM
PUBLISHED: 19:57 BST, 21 December 2016 | UPDATED: 00:12 BST, 24 December 2016
For the article:

https://www.dailymail.co.uk/news/article-4042194/Facebook-fact-checker-arbitrate-fake-news-accused-defrauding-website-pay-prostitutes-staff-includes-escort-porn-star-Vice-Vixen-domme.html
..