—
Australian Senate investigates Abdul Taib Mahmud, former Chief Minister of Sarawak…
Global Witness accepts Abdul Taib Mahmud's challenge to an open debate
The Bruno Manser Fund Report on the Taib Family, Sarawak
Online Appeal: Against Taib as Governor of Sarawak!
Abdul Taib Mahmud, Chief Minister, Sarawak: Malaysia's Wealthiest Man?
Video: NGO dedah salah laku terbaru Taib Mahmud
MACC Taskforce for Taib probe: Pussycats against Tiger Taib!
—
Kasthuri Patto, "Which article of the Federal Constitution was used for a Syrian woman who became a wife of a Malaysian citizen, being awarded citizenship and granted voting rights in just six years?"
https://www.malaysiakini.com/news/342025
—
18 May 2016
…
zakoya Retweeted The Heat Malaysia
Check out how former Swak CM Taib's foreign wife got a MyKad real quick…
zakoya added,
…
Did 'hidden hands' speed up Ragad Taib's citizenship, asks DAP MP
…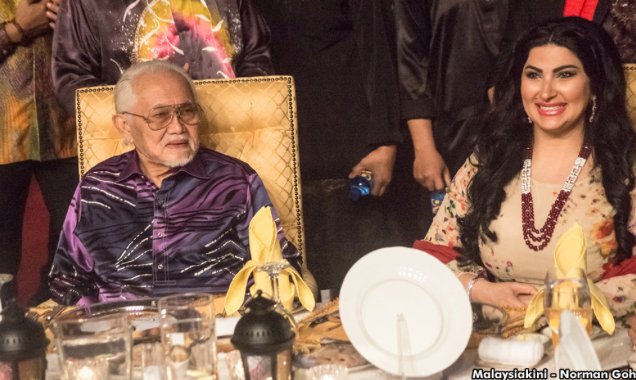 …
DAP Batu Kawan parliamentarian Kasthuri Patto questioned how the National Registration Department (NRD) approved the citizenship of Sarawak Governor Abdul Taib Mahmud's wife in a 'record' time of just six years, while permanent residents and undocumented Sarawak natives have waited for decades for the same privilege.
"Approval of Ragad Waleed Al-Kurdi's citizenship in such a short period of time clearly shows heavy, hidden hands that pushed for it to be sped up," she said in a statement.
The matter came to her attention following news reports that Ragad had cast her vote in the 11th Sarawak state election on May 7, reportedly her second time voting.
Kasthuri noted that to be able to vote in an election, Ragad would have to be a blue MyKad holding citizen of the country.
She asked how did Ragad, who married Taib Mahmud in 2010, be granted citizenship and voting rights in just six years.
She said that there were only two ways that Ragad could become a citizen, either by application as the lawful spouse of a citizen, or if she applied for it after becoming a permanent resident.
As Taib's wife, she can apply for citizenship under Article 15 (1) or through naturalisation, under Article 19 of the Immigration Act.
However, before she can be registered as a citizen under Article 15 (1) as the lawful wife of a citizen, she needs an entry permit from the Immigration Department.
This requires the applicant to be over the age of 21 and that the applicant has resided in the federation for a period of not less than 10 years in a period of 12 years, including the 12 months immediately preceding the date of application.
The second way she can become a citizen is via Section 10 of the Immigration Act, where she can apply for citizenship after completing five years of residence in Malaysia, and an additional two years after getting the entry permit, to becoming a citizen.
Seven years
In either case, Kasthuri argued that even in an ideal situation, it should take Ragad at least seven years before becoming a MyKad holder, though she said that real cases will prove that it takes more than 10 years for the application to come through.
https://www.malaysiakini.com/news/342025
—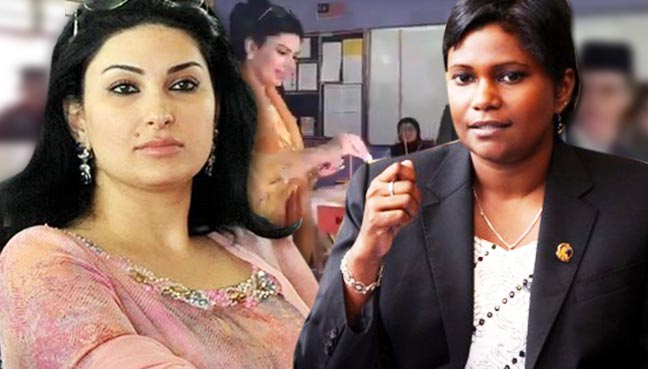 …
Sarawak polls: Taib's wife casts her vote
—