—
7 June 2016
Singapore supplies extra water to Johor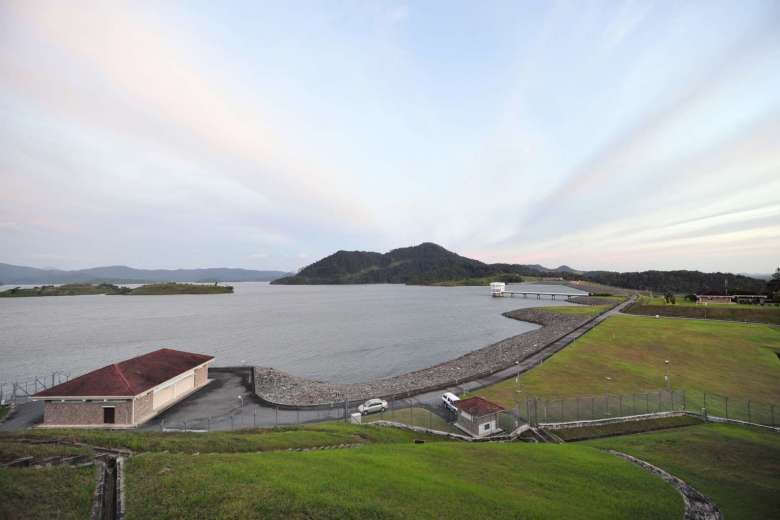 …
Singapore has been supplying an additional 6 million gallons per day (mgd) of potable water to Johor since Saturday in response to a request for assistance by its water regulatory body, Badan Kawalselia Air Johor (Bakaj).
The month-long arrangement is due to dry weather which has severely affected water levels in Johor's Sungai Layang dam, and will not affect the water supply in Singapore in the short term, national water agency PUB said yesterday.
Dry conditions have also brought water levels in the Linggiu Reservoir to a historic low of 33 per cent, down from 40 per cent in April, PUB said.
The PUB-operated reservoir improves the yield of water from the Johor River, which helps to meet half of Singapore's water needs. The Republic draws up to 250mgd of raw water from the river, and supplies Johor with treated water in return.
The temporary increase, which is being supplied by the PUB-operated Johor River Waterworks, brings Singapore's supply of treated water to its closest neighbour to 22mgd.
From last August to January this year, PUB supplied an additional 5mgd to 6mgd of potable water to Johor under an arrangement similar to the present one.
http://www.straitstimes.com/singapore/singapore-supplies-extra-water-to-johor
—
14 April 2016
…
85,000 people in Kota Tinggi and Mersing to face water rationing from Monday

..
…
Ahmad Fairuz Othman
JOHOR BARU: Almost 85,000 people in Kota Tinggi and Mersing districts will face water supply rationing beginning next Monday until May 15.
.
State water utility, SAJ Holdings Sdn Bhd said in a statement that the decision followed the low water levels recorded at four water treatment plants in the two districts.
.
The water treatment plants obtained raw water from a dam and rivers that have seen their water levels depleting in the current hot weather.
.
A total of 84,935 users are involved in the water rationing exercise. Based on SAJ's water supply schedule, affected consumers will receive water supply for a 24-hour period once every three days.
.
—
Malay Mail Online
Johor Sultan wants study, long-term water management plan conducted
JOHOR BARU, April 14 — The Sultan of Johor, Sultan Ibrahim Almarhum Sultan Iskandar today called on the state government to conduct a study and produce a long-term water management plan that would ensure continued water supply for future generations.
Sultan Ibrahim said each household should be encouraged to have a rainwater collection system for external use while the state government should control land-clearing activities in water catchment reserve areas to ensure good quality water supply.
"Of late, the public often complain about disruption of supply of clean water. Although we cannot control climate and weather changes, we can take proactive steps to tackle the problem of lack of water supply," said Sultan Ibrahim.
He was speaking at the opening of the first meeting of the fourth session of the 13th Johor State Legislative Assembly at Bangunan Sultan Ibrahim here today.
Sultan Ibrahim said the people must appreciate water and avoid wastage, and clear water should not be used to water plants or clean vehicles excessively.
– See more at: http://www.themalaymailonline.com/malaysia/article/johor-sultan-wants-study-long-term-water-management-plan-conducted?utm_source=twitterfeed&utm_medium=twitter#sthash.8621hmcO.dpuf
—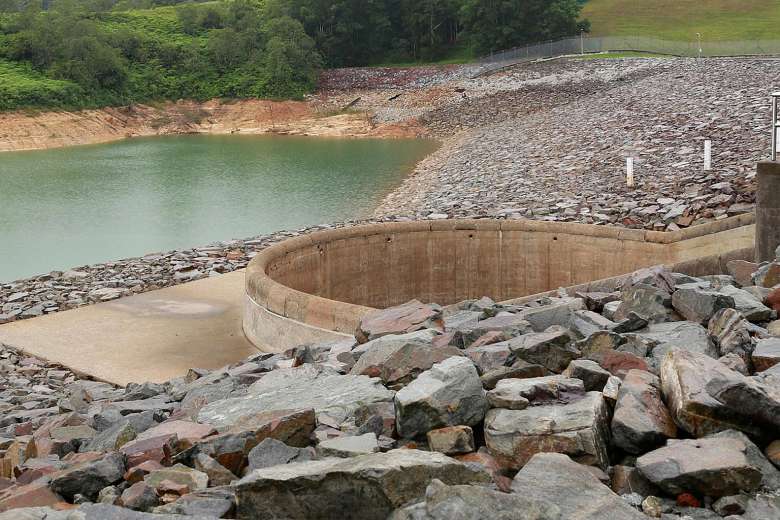 —
—