—
Women and men have gone naked in historic and religious sites all over the world.
—
Now a Chinawoman has done it in Tibet! She did it in Yamdrok Lake.
…
14 April 2016
…
A photographer is in detention for taking a naked girl's picture in Tibet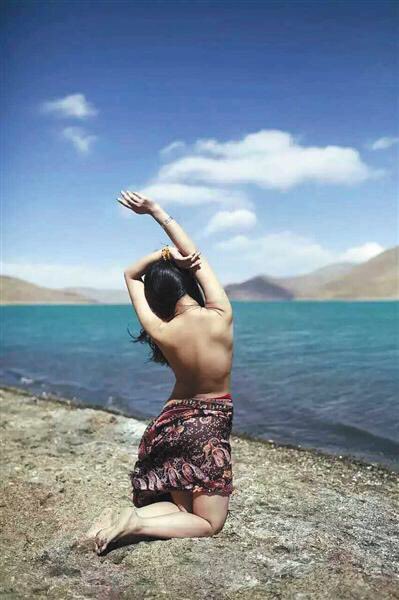 —
Photographer detained by police for taking nude pictures of a woman at Yamdrok Lake, a sacred lake for Tibetans.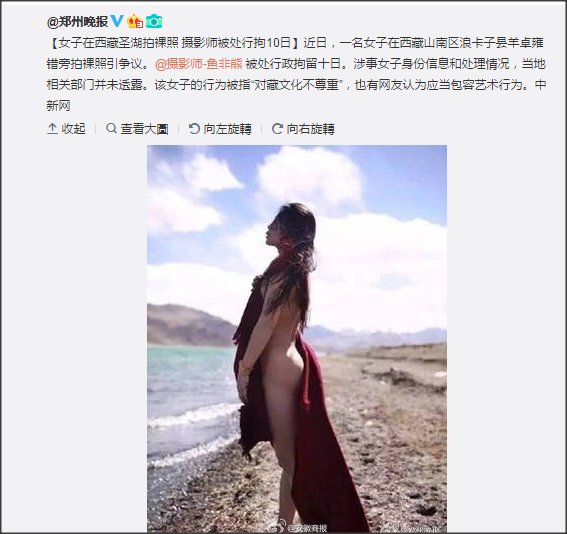 —
—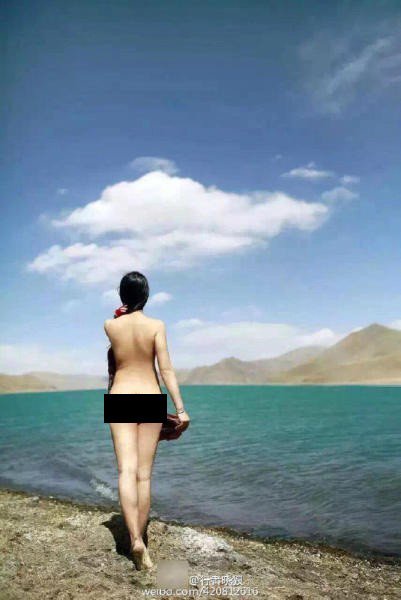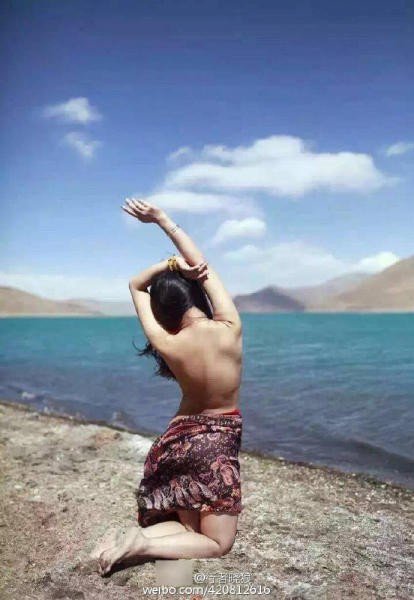 —
This is Yamdrok Lake, a holy lake in Tibet. 這裡是西藏聖湖羊卓雍措。 Photo by @l_xunyun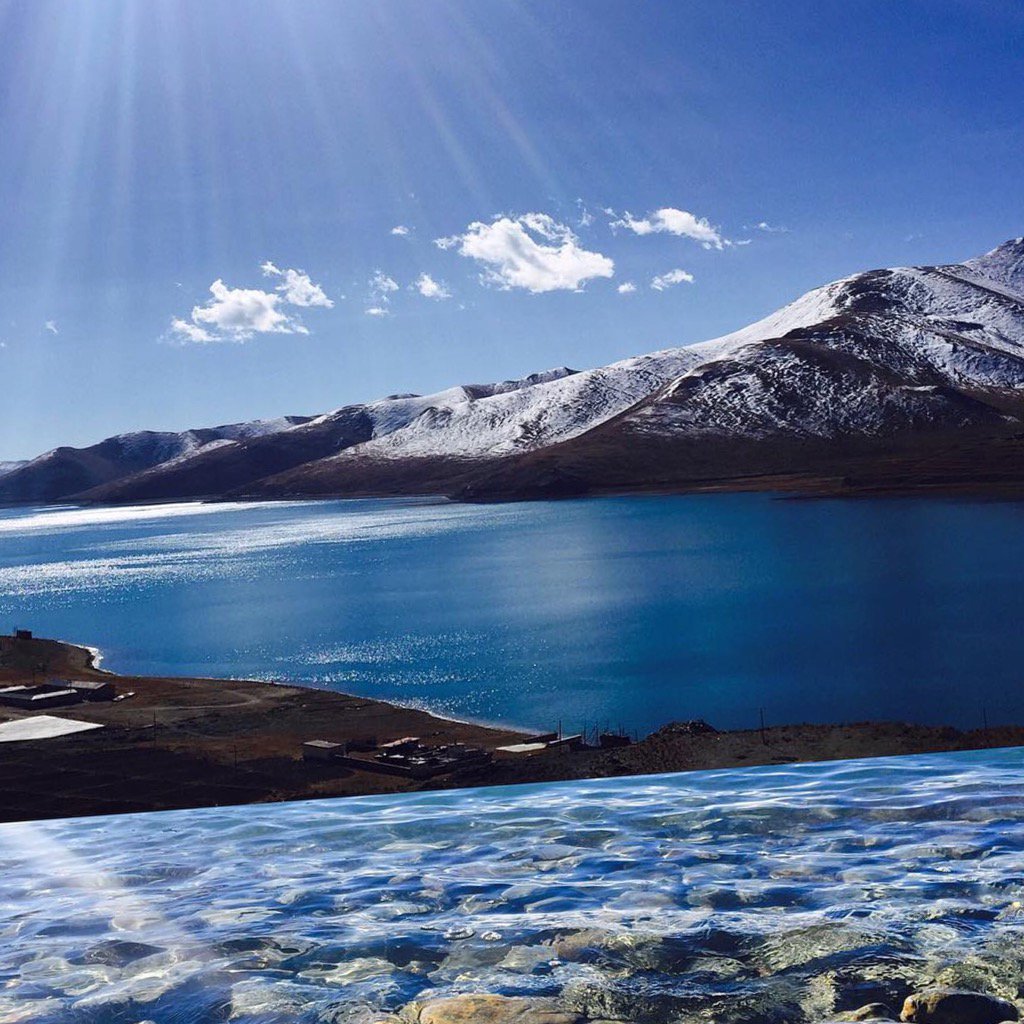 —