—
China To Implement 'Chinese Card' for Malaysian born Chinese: Oh no! They will soon be shouting "Pendatang can balik Cina!"
—
19 February 2016
malaysiakini.com ‏@malaysiakini
Don't overinterpret envoy's donation, says Chinese Embassy
The Embassy of China in Malaysia has urged one and all not to "over-interpret" Ambassador Huang Huikang's donation to a number of Chinese schools in Johor after the issue came into spotlight.
In an email reply to Malaysiakini, the embassy said that since Huang began his posting in Malaysia, he has visited Chinese schools in various states and made symbolic donations in the form of books and musical instruments.
"This is to show the government of China's support for the effort Malaysia has made in promoting Chinese education, as well as a gift to the Malaysian government and people from all walks of life.
"The ambassador went to Paloh and attended a Chinese New Year (CNY) open house and visited a Paloh Chinese school this time; it's a normal CNY greeting activity and it need not be over-interpreted," the email reply states.
According to local Chinese dailies, Huang was invited by Defence Minister Hishammuddin Hussein to attend the CNY open house in Paloh, a small town in Johor, last Sunday.
During the event, Huang  made a donation of RM40,000 to eight Chinese primary schools under Hishammuddin's constituency of Sembrong.
News of the donation, however, drew mixed responses.
https://www.malaysiakini.com/news/330946
—
—
17 February 2016
Chinese envoy's donation to SRJK (C) draws mixed feelings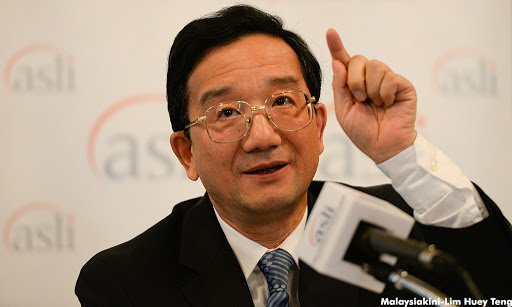 ANALYSIS After his controversial Petaling Street visit last year, China's ambassador to Malaysia Huang Huikang's donation of RM40,000 to eight national-type Chinese Primary Schools (SRJK Cina) has raised eyebrows.
The schools are in the Sembrong parliamentary constituency in Johor and the gift was made during his visit to Paloh, a small town nearby.
According to Chinese dailies, Huang was invited by Defence Minister Hishammuddin Hussein, who is also the Sembrong MP, to attend a local Chinese New Year open house there last Sunday.
Huang handed over the cheque for the schools to Paloh MCA assemblyperson Teoh Yap Kun, witnessed by Hishammuddin and MCA deputy chief Wee Ka Siong. Both welcomed the donation with applause and smiles.
However, some think that this "unprecedented" donation by a foreign envoy to local Chinese schools may be tied to strategic considerations by a foreign power.
For political analyst Tang Ah Chai, the envoy's high-profile donation was a friendly gesture to "wow" the Chinese community and perhaps even a "suggestion" to the Malaysian government to follow suit.
In the wake of China's rise as an economic power, Tang said, China faces stiff competition from the United States and Japan, and has responded by actively participating in the activities of overseas Chinese communities through its embassies.
Knowing that the Chinese communities are very concerned with education but lack government support, Huang made the donations to the SJKCs in a bid to win their hearts, he said.
…
"He has also paid visits to Chinese independent schools nationwide. In his visit to Chong Hwa High School in Kuala Lumpur, Huang said China could provide support for students who study in China.
"This can be seen as a subtle reminder that the government should give fair treatment to Chinese education.
…
A senior fellow with non-profit Research For Social Advancement (Refsa), Lam Choong Wah, is of the view that Huang's intention was to "give face" to Hishammuddin, but he also pointed out that the action could actually make Malaysia "lose face".
…
"The political implication of the ambassador's donation is to acknowledge the contribution of the SRJK-Cs in advocating Chinese language and Chinese culture. This is the positive side.
"On the other hand, this donation indicates that this country has been neglecting Chinese education. When a country needs a foreign envoy to donate to their schools, it can be seen as a shameful matter," Lam said.
…
Nevertheless, the United Chinese School Committees' Association (Dong Zong) welcomed the donation.
Its secretary-general, Poh Chin Chuan, described the RM40,000 as a gift from China for the local Chinese education this Chinese New Year. The donation was unconditional and therefore highly appreciated.
"China has been helping Chinese independent schools. Now they also help government schools (SRJK-C). It's a good start," Poh said.
ADRIAN WONG is a member of the Malaysiakini Team.
https://www.malaysiakini.com/news/330639
—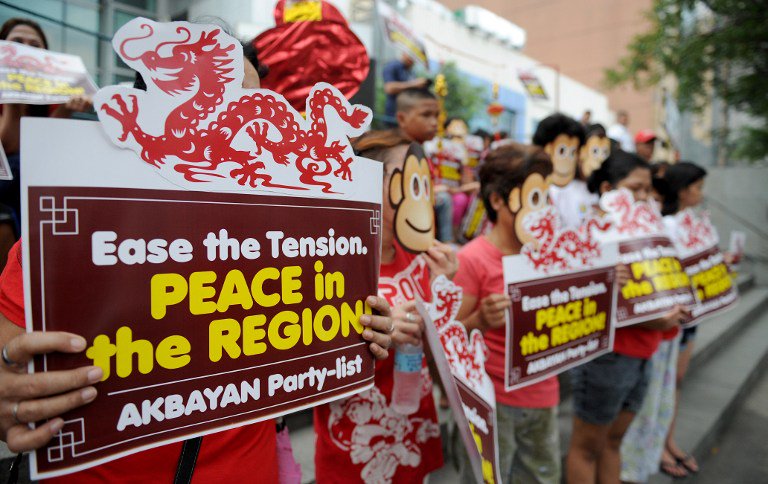 Envoy to call on Adenan over Chinese coast guard ships in Sarawak waters
The courtesy call by China's ambassador to Malaysia Dr Huang Huikang on Sarawak Chief Minister Tan Sri Adenan Satem on a date yet to be fixed is likely to resolve the issue of the presence of Chinese coast guard ships in the state's waters.
Defence Minister Datuk Seri Hishammuddin Hussein said there must be a diplomatic solution in such a situation.
"The ambassador will be calling on the Sarawak chief minister so that communication between the state and China directly will not be exploited by irresponsible groups, because I believe that military intervention is only the last resort."
– See more at: http://www.themalaysianinsider.com/malaysia/article/envoy-to-call-on-adenan-over-chinese-coast-guard-ships-in-sarawak-waters#sthash.tXQIAv0u.dpuf
—