—
7 May 2016
…
Girl sucking a banana online banned from the Internet in China
—
—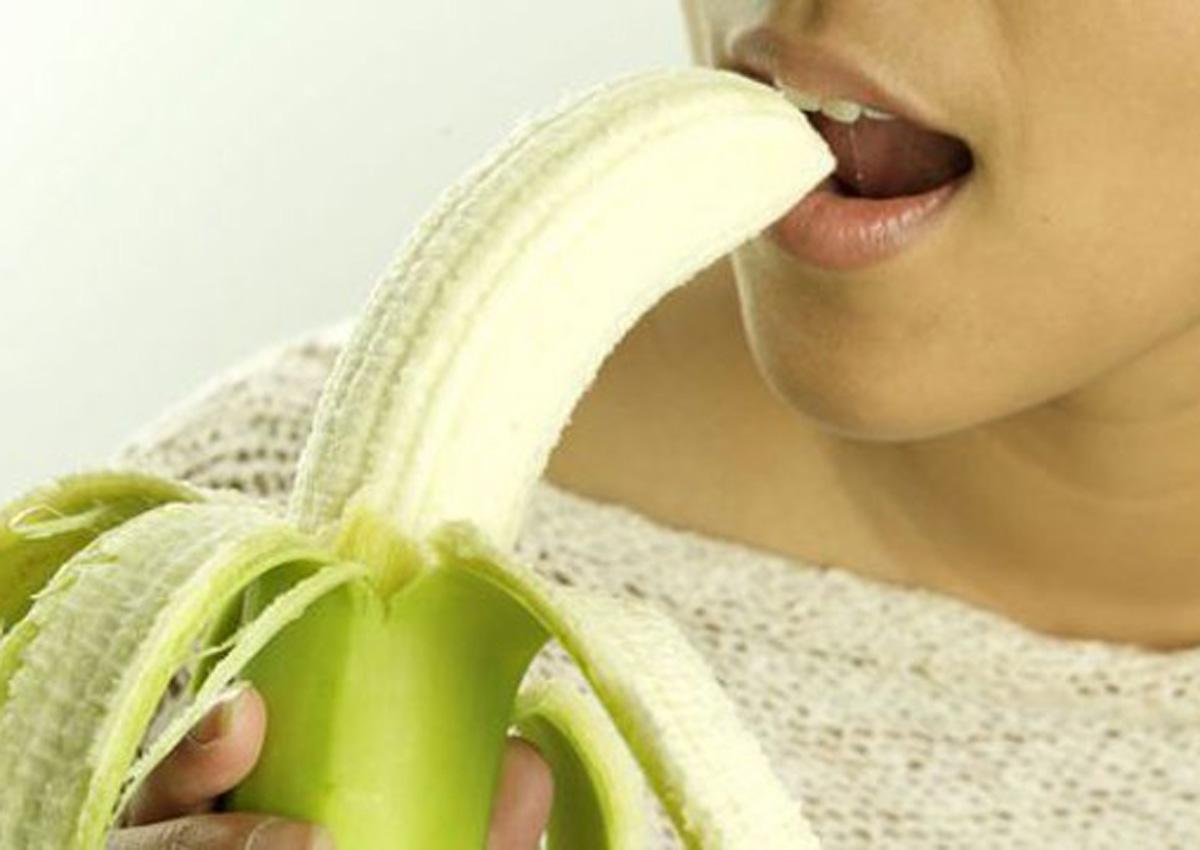 —
Published on May 6, 2016
China bans erotic bananas: Live-video websites are told not to allow 'suggestive' fruit-eating – and hosts cannot wear stockings and suspenders
China bans webcam live-streamers from eating bananas 'erotically'
New rules also prohibits vloggers from wearing stockings on camera
Government regulations requires live-stream sites to monitor output
Chinese government is clamping down on 'inappropriate' content. The Chinese government has banned 'seductive' consumption of bananas during webcam live-streams, in an attempt to clamp down on 'inappropriate and erotic' content online.
Webcam streams, or live video blogs, is growing in popularity in China with users filming themselves doing everything from talking and singing to eating in front of a live online audience.
However also growing in popularity are streams showing young girls performing seductive acts on camera, carried out using seemingly innocent objects in order to get past government censors. As a result, the government has passed new regulations governing live-streaming websites, banning 'erotic' banana consumption and wearing stockings and suspenders while streaming,New Express Daily reports.
The new law requires live-streaming platforms to monitor all their streams 24 hours per day in order to ensure that no 'inappropriate' content is broadcast by their users. Data published by the New Express Daily showed that in the most popular webcam live streams involved young women, sometimes underaged teenagers, with 75 per cent of viewers being men.
The 'banana eating ban' has sparked debate on Chinese social media, with many asking how the government would enforce the new rules, highlighting that banning bananas is no use when there are several other phallic shaped fruits and vegetables.
'How do they decide what's provocative when eating a banana?' one person asks according to the BBC. Chinese live-streaming services have banned people filming themselves eating bananas in a "seductive" fashion.
New regulations mean that live-streaming sites must monitor all their output round-the-clock to ensure nothing untoward is going on, keeping an eye out for any "erotic" banana-eating, according to New Express Daily. It's not just fruit that's on their radar though – the paper adds that wearing stockings and suspenders while hosting a live stream is now also forbidden.
The move is the authorities' latest attempt to clamp down on "inappropriate and erotic" online content, state-controlled CCTV reports. In April, the Ministry of Culture announced it was investigating a number of popular live-streaming platforms for allegedly hosting pornographic or violent content that "harms social morality".
Despite the government's concerns, such sites are attracting more and more users in China. Particularly popular are webcam sessions where young women – and sometimes girls under 18 – entertain a predominantly male audience, often singing Chinese songs or chatting to their viewers.
New Express Daily cites data showing that 26% of live-streaming viewers are under 18, while 60% of those creating the content are under 22 years old. Three-quarters of those watching are male, it says.
http://www.bbc.com/news/blogs-news-fr…
http://www.dailymail.co.uk/news/artic…
—
—
MB Fatwas: Touching cucumbers / bananas is forbidden, women swimming are adulteress
…
The Egyptian newspaper Al Masry Al Youm summarized some of the Al Azhar study's main findings and assertions on November 15 in a report entitled (in translation), "Muslim Brotherhood fatwas: A woman swimming is an 'adulteress' and touching bananas is 'forbidden.'"
According to the report, "fatwas issued by both groups [Brotherhood and Salafis] regard women as strange creatures created solely for sex. They considered the voices of women, their looks and presence outside the walls of their homes an 'offence.' Some went as far as to consider women as a whole 'offensive.'"
The study addressed 51 fatwas issued during the rule of ousted president Mohamed Morsi. Among them, the Muslim Brotherhood and Salafis "permitted wives to lie to their husbands concerning politics," if the husband forbids her from being supportive of the Islamists or their agenda; she may then, through taqiyya [dissimulation] a Muslim doctrine that permits deceit to empower Islam, still be supportive of the Islamists while pretending to be against them.
The study similarly revealed that some of these fatwas decreed that women who swim in the sea are committing "adultery"—even if they wear a hijab: "The reason behind this particular fatwa, from their point of view, is that the sea is masculine [as with other languages, Arabic nouns are gender specific, and "sea" is masculine], and when the water touches the woman's private parts she becomes an 'adulteress' and should be punished."
Moreover, "Some of these fatwas also forbade women from eating certain vegetables or even touching cucumbers or bananas," due to their  phallic imagery, which may tempt women to deviate.
https://themuslimissue.wordpress.com/2013/12/02/mb-fatwas-touching-cucumbers-bananas-is-forbidden-women-swimming-are-adulteress/
—