—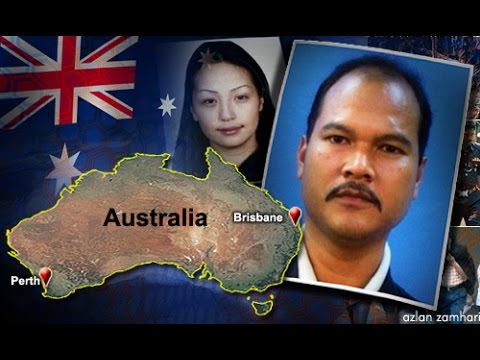 …
14 February 2016
Malaysiakini
Sirul, you don't have to implicate the PM…
---
YOURSAY | 'Whether someone is implicating the PM or not, Sirul's credibility is doubtful.'
Source: Sirul revealed five who wanted him to implicate PM
Anonymous_40f4: According to the late private investigator P Balasubramaniam's statutory declaration, deputy superintendent Musa Safri – who was then Prime Minister Najib Razak's aide de camp – informed Bala on the phone that he would be sending two men.
They were former police commando Sirul Azhar Umar and ex-Special Action Force (UTK) officer Azilah Hadri. Both were sent to political analyst Abdul Razak Baginda's house to take away Mongolian national Altantuya Shaariibuu.
The C4 explosives can only be used with the permission of the defence minister. There is no need for anyone to implicate Najib, because he has implicated himself.
Sirul cannot implicate Najib since Sirul and Azilah had only taken instructions from Musa, and not Najib. Even if Sirul implicates Najib, it wouldn't be the truth because he had no direct access to Najib, only to Musa.
So, why would someone pay Sirul to implicate Najib? Or even pay him to implicate five people at that?
Ericlcc: Sirul still hasn't told us why he killed her, or how he managed to get hold of C4 explosives from the Defence Ministry. It's not like he could just walk into any army camp and get them.
Of course to Sirul, the PM is not involved. Which stupid superior police officer would tell the two bodyguards that the instruction to kill Altantuya was from the then DPM and defence minister?
Granted, Sirul can kill without any reason; but at least explain why a helpless lady had been targeted? Why not simply shoot some gangsters? How, and who, gave Sirul permission to take out the C4?
And finally, the mother of all red flags, how can a convicted murderer just exit the country without raising any suspicion amongst the enforcement agencies?
…
Odin Tajué: Yes, Sirul, we know who the five are….
But that is not important. The most important thing is that you were and still are in a confused state of mind; you do not have complete control of your thinking faculty.
That simply means that you have absolutely zero credibility. In simpler words, your word cannot be accepted because it is completely, utterly worthless.
You, Sirul, are as cretinous as the people who are making use of you to put a certain prime suspect in the clear. You are not only wasting your time and energy, but you have also brought even more contempt on yourself.
To all right-minded people who have come to learn of your pathetic, farcical attempts at helping to cover up the most heinous, dastardly crime, you are even more disgusting than vermin that inhabit sewers and cesspools.
Whether you have now come up with five or 500 names would not impress such people – the right-minded ones – simply because your word has no value whatsoever.
All they are interested in is the identity of the person who ordered you to kill Altantuya. Who was the person?
—
12 February 2016
…
Free Malaysia Today
Sirul to reveal who offered bribes to implicate PM in murder
In a fourth video to be out soon, convicted killer reveals who allegedly attempted to pay or coerce him into implicating Najib Razak in the 2006 murder of Altantuya Shaariibuu.
PETALING JAYA: Those who attempted to offer Sirul Azhar Umar bribes in a bid to implicate Prime Minister Najib Razak in the murder of Altantuya Shaariibuu in 2006, will have to contend with having their names revealed when the convicted killer releases a video next week.
Currently held at the Villawood detention centre in Sydney, Australia, Sirul has recorded a fourth video, the final instalment of three others released in recent weeks, in which he reveals the names of those who attempted to offer him bribes or coerce him into implicating Najib in the heinous murder, The Australian reported.
They quoted RK Anand, chief editor of Malaysiakini, to which the previous videos were leaked to, as confirming the contents of the latest video.
In late December of last year, Sirul's Malaysian lawyers revealed their client had been contacted via an "overseas phone call" by an individual offering help in exchange for him to say "something so that the person could gain some political benefit".
Though the lawyers did not reveal any names, The Australian noted that in April, former premier Dr Mahathir Mohamad, a relentless critic of Najib who wants him out of office, was reported by local media as intending to telephone Sirul in Villawood after the killer's mother appealed to him for help.
It is not known if that telephone call had indeed been made although Mahathir has repeatedly called for investigations into Sirul's claims that he was merely following orders and that those with real motives were still walking free in Malaysia.
http://www.freemalaysiatoday.com/category/nation/2016/02/12/sirul-to-reveal-who-offered-bribes-to-implicate-pm-in-murder/
—
Malaysiakini
Sirul revealed five who wanted him to implicate PM: source
Former police commando Sirul Azhar Umar has allegedly revealed the names of those who purportedly attempted to bribe or coax him into implicating Prime Minister Najib Abdul Razak in the murder of Mongolian national Altantuya Shaariibuu, according to a source.
The source, who is in possession of Sirul's alleged video confession, told Malaysiakini that five names were mentioned.
Though he declined to reveal the identities for now, the source, who met Sirul at the Villawood immigration detention centre in Australia, said those mentioned include both Umno and opposition leaders.
"I cannot tell you who they are (for now) but some big names have been mentioned.
"Some of them had (allegedly) approached him directly while others through their aides or representatives.
"The video will be released soon," he added.
https://www.malaysiakini.com/news/330125
—
Altantuya murder: Sirul, our man in OZ…
Video: Pengakuan Sirul Azhar Umar bahawa terdapat pihak cuba mengguna dirinya untuk menjatuhkan seseorang
Video: Pengakuan Sirul Yang Altantuya Part 2. "That woman not pregnant."
Video: Najib not involved, swears Sirul in new video
—