—
To sign the petition:  http://goo.gl/forms/pnd3XvubsQ 
https://www.facebook.com/1Juta-Desak-Buka-Kembali-Siasatan-Terhadap-Najib-Razak-1086535944702074/?fref=nf
—
12 February 2016
…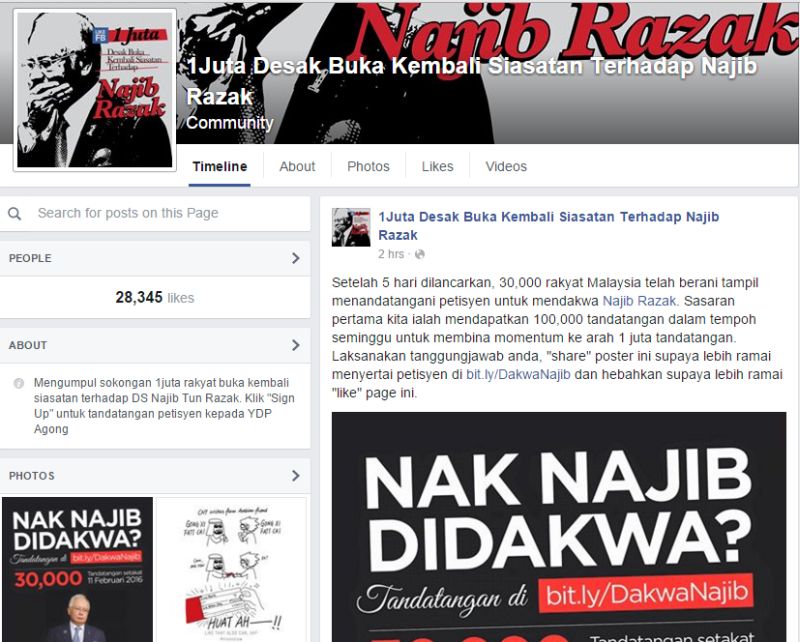 —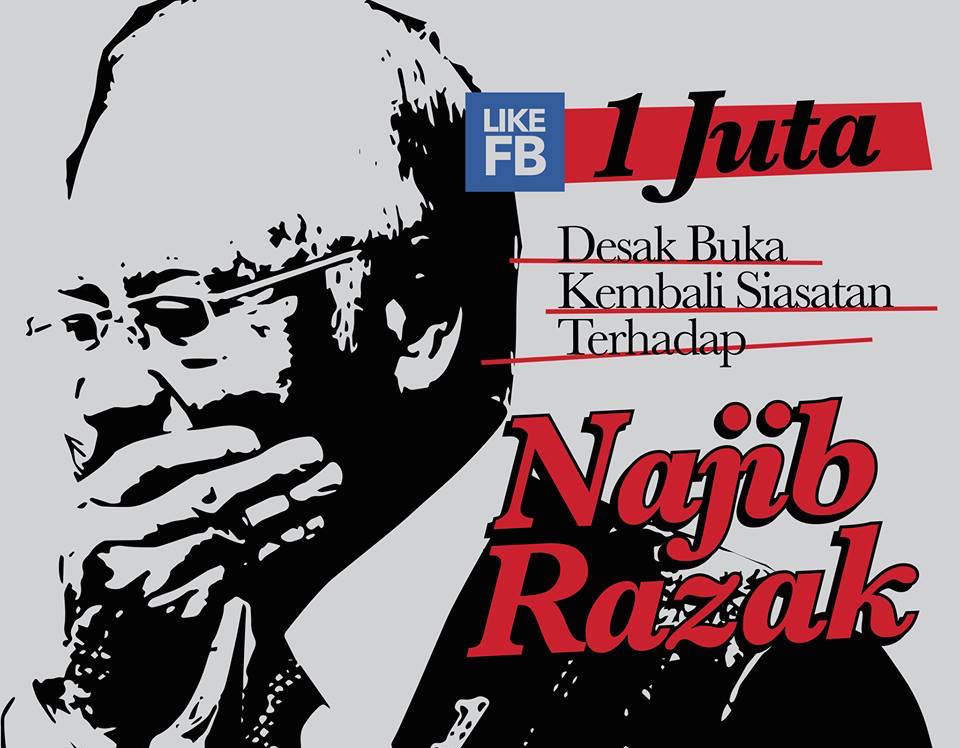 Published: 12 February 2016 4:01 PM
A petition to reopen the investigations into Datuk Seri Najib Razak's donation has gained 30,000 signatures as of yesterday, according to the Facebook page "1Juta Desak Buka Kembali Siasatan Terhadap Najib Razak" (one million urge investigations against Najib Razak be reopened).
PKR secretary-general Rafizi Ramli, who announced the petition and the Facebook page on Sunday, said he was quite surprised by the support, adding that he would now go into "hyperdrive" to promote it.
This involved coordinating with other Facebook pages and groups to gain even more exposure and collect signatures faster, he told The Malaysian Insider.
—