—
Man in MPV unintentionally kills pregnant tigress in accident
—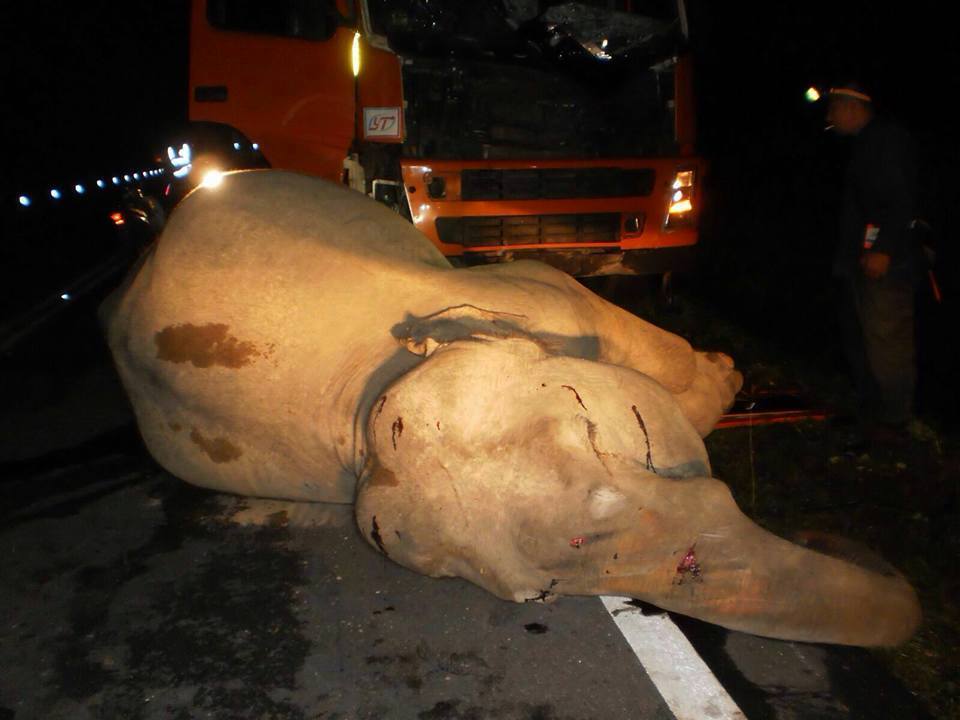 …
By RAHMAT KHAIRULRIJAL – 12 February 2016 @ 2:56 PM
IPOH: The Perak Wildlife and National Parks Department (Perhilitan) today refuted claims that an elephant was killed after it was hit by a lorry at the Gerik-Jeli road last night.
Its director Rozidan Mohd Yassin said their investigation found that the pictures being circulated on social media were 'recycled' from an incident which happened in 2011.
"We did not receive any report of such an incident last night. "It did occur but it was in 2011," he said today.
Several pictures of an elephant which had died by the roadside went viral on social media last night, sparking outrage among netizens.
Further checks however revealed that the same picture was published by NST dated Jan 14, 2011.
The 2011 report said the female elephant was killed when it was hit by a cement tanker along the East-West Highway.
Read More : http://www.nst.com.my/news/2016/02/127141/perhilitan-rubbishes-internet-claims-elephant-killed-lorry
—