.
What is life like for those from the Chinese city at the centre of the coronavirus outbreak?
BBC Chinese has been talking to the locals still living in Wuhan, the central city where the virus emerged last month.
They are unable to leave after officials imposed limitations on movement within certain areas of the country in order to halt the spread of the illness.
So, as families across the country gather to celebrate Chinese New Year, three residents share their experience of life under lockdown with the BBC.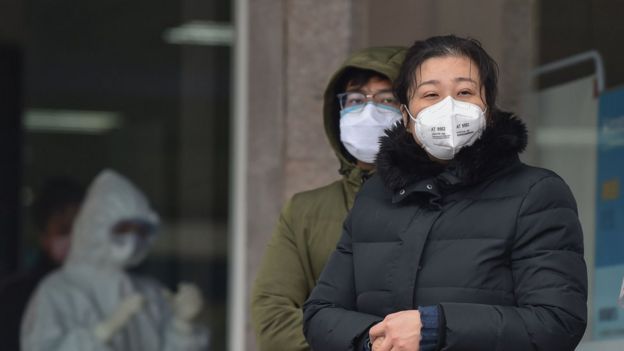 Wuhan-native Ms Feng, 25, returned home from Beijing to Wuhan for the Chinese New Year on Wednesday. On the high-speed rail, the atmosphere felt eerie.
The Spring Festival is the world's biggest annual human migration, and the station should have been full of people. But, instead, it was empty.
"When we arrived at Wuhan, 90% of the passengers wore face masks. Nobody talked and it was quite horrifying," she said.
In the early hours of the next day, authorities announced they were putting Wuhan under lockdown – and it was at this moment that Ms Feng realised the severity of the situation.
"I thought it was under control, but the reality was the otherwise."
Now, she is wracked with anxiety, regretting having made the trip home: how is she going to get back to work in Beijing after the holiday ends? What if she is infected with the virus? And will she be quarantined even if she somehow manages to get back to Beijing?
..