..
Excerpts from:
NSW Bushfires: Vow to punish three men over alleged crimes in fire hit areas
Police bosses have vowed to ensure three men charged over alleged offences committed in areas of the New South Wales' South Coast impacted by bushfires are appropriately punished.
Police allege the trio were involved in separate incidents involving trespassing, housebreaking and drink driving in fire-affected communities near Nowra.
.
Police and Emergency Services Minister David Elliot said if the courts don't give the culprits the appropriate punishment, he'll appeal to the Attorney-General until they do.
"We don't live in South Central LA, or Syria. We don't do this to each other," he said.
"This is the South Coast of NSW. For anyone, regardless of age or mental state, to want to take advantage of their fellow citizens' disadvantage, they should expect the full force of the law.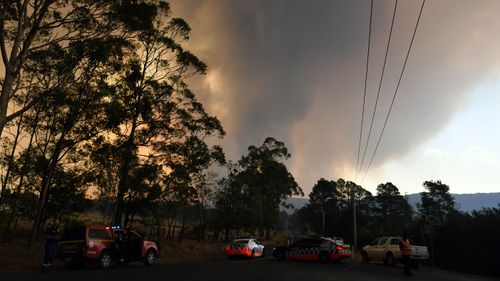 "I want people to be able to rebuild this state without fear of criminal activity.
"Let anybody be warned – anybody that thinks that they are going to be able to loot, steal or take advantage of this natural disaster – the police are watching, the community is watching, the emergency services are watching and we will put you before the court."
The first arrest occurred after officers searched a teen in the Bangalee area on January 5.
The 17-year-old was allegedly found to be carrying a screwdriver and bandanna.
He was arrested and taken to Nowra Police Station where he was charged with possess housebreaking implements, and possess means disguising face with intent to commit indictable offence.
.
"It's difficult to comprehend that there are people who would try to profit or benefit at the expense of communities who have already lost so much.
..
https://amp.theaustralian.com.au/nation/bushfires-firebugs-fuelling-crisis-asarson-arresttollhits183/news-story/52536dc9ca9bb87b7c76d36ed1acf53f?__twitter_impression=true
Australia arrests 183 for setting bushfires that celebrities claim were caused by climate change