—
11 February 2016
IGP proposes increasing fines for traffic offences
Inspector-general of police (IGP) Khalid Abu Bakar is disappointed that the road accident statistics are still high and is of the view that the maximum fine for traffic offences be raised as part of initiatives to reduce the accident rate.
https://weehingthong.org/2016/02/10/raise-the-fines-and-reduce-accident-rates-no-it-wont-happen/
—
The Stats:
2010: 414,421 accidents
2011:  449,040 
2012:  462,423
2013:   477,204 
2014:   476,196
—
3 April 2016
…
Almost half a million road accidents last year, says JPJ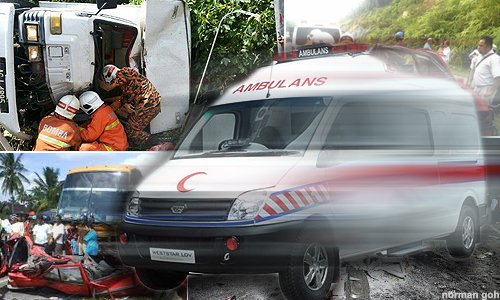 …
There were nearly half a million accidents on Malaysian roads last year.
Road Transport Department (JPJ) deputy director-general (management) Arifin Che Mat said 489,606 accidents were recorded in 2015, a 2.8 percent increase as compared to the 476,196 cases reported in 2014.
He said the number of fatalities also increased, from 6,674 deaths in 2014 to 6,706 last year, an increase of 32 fatalities or 0.48 percent.
"The number of road accidents kept rising since 2010, except for 2014 when there was a 0.2 percent drop as compared to 2013," he said when opening the 'Satu Komuniti Satu JPJ' programme in Bemban, Jasin, today.
https://www.malaysiakini.com/news/336280
—
Stupidest reason given by JPJ to reduce the number of fatal road accidents. Aku salah seorang mangsa operasi no plat.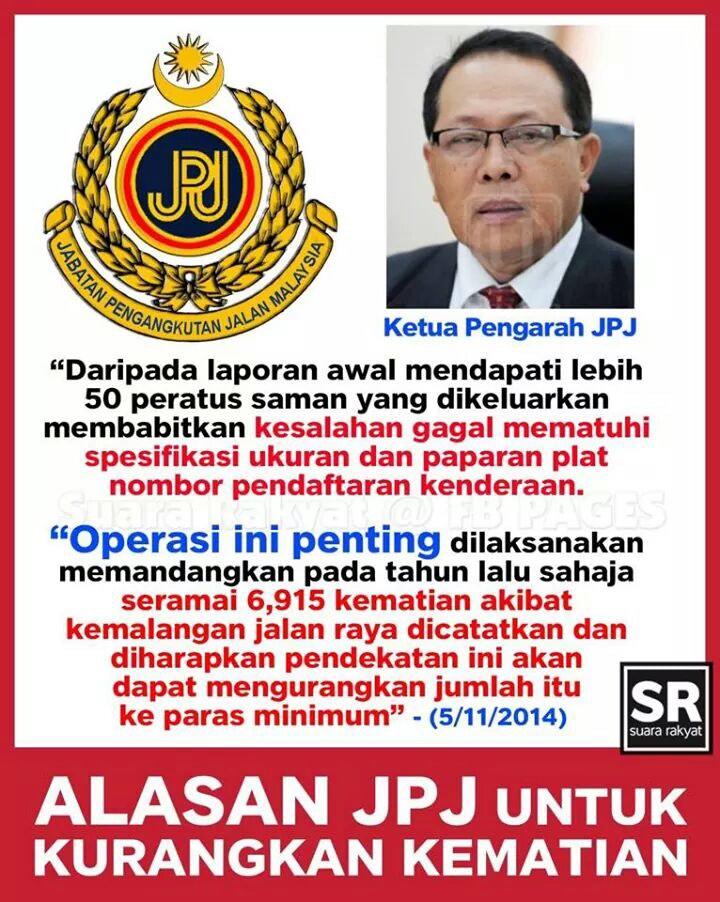 https://weehingthong.org/2014/11/01/jpj-enforcement-begins-on-1-november-2014/
—