—
26 March 2016
…
http://www.malaysiandigest.com/frontpage/29-4-tile/601917-paedophile-trespassed-religious-school-in-shah-alam-hid-inside-female-toilet-then-tried-to-hug-11-year-old-girl.html
—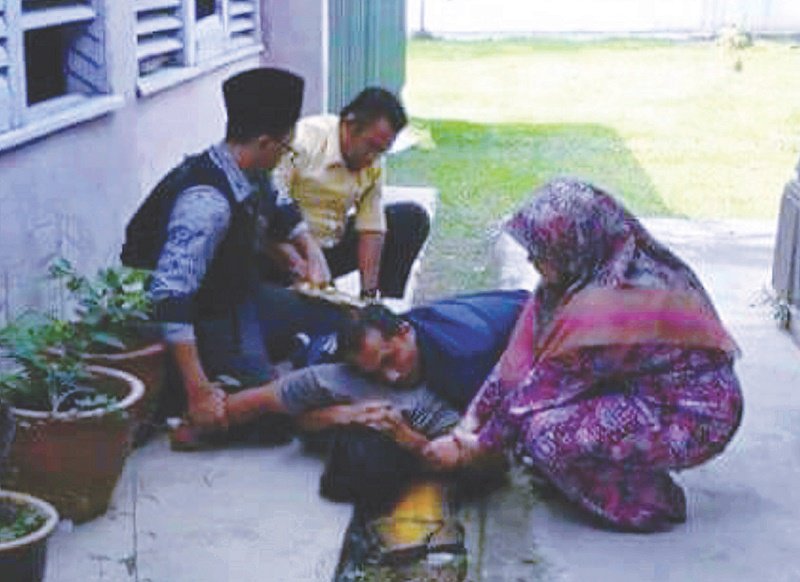 Pic: Teachers holding down the suspect after he was caught near the female toilet at the school.
…
Undergrad molests student in school toilet
By Ushar Daniele
ushar@mmail.com.my

SHAH ALAM — A 22-year-old youth crawled through a 10m-deep connecting drain in Section 19 here on Monday to gain access into a religious school, where he molested a student.
He brazenly returned four hours later to peep at female students using the toilet.
The college student was detained by teachers on the second occasion and handed to police. 
Shah Alam police chief ACP Shafien Mamat said the incident took place at noon.
—
—