—
SURELY AN AVOIDABLE TRAGEDY?
25 March 2016
Boy trapped in car suffocates

Tragic accident: Villagers and foreign tourists performing CPR on the boy.
LANGKAWI: A four-year-old suffocated after he trapped himself for about an hour inside his father's abandoned car outside their house when the temperature here was about 34ºC.
Muhammad Asyraaf Abdullah sneaked into the car to play while his mother was at work and his father was in the house watching TV in Kampung Kelibang at about 4pm yesterday.
A few villagers passing by saw him in the car and rushed over to try to save him but he was already "pale and blue".
It is learnt that his father realised he was missing and searched everywhere for him but did not expect him to have got inside the abandoned Nissan Sunny.
Villagers and foreign tourists tried to perform cardiopulmonary resuscitation on Muhammad Asyraaf but failed to revive him.
He was rushed to Langkawi Hospital where he was pronounced dead on arrival.
http://www.thestar.com.my/news/nation/2016/03/25/boy-trapped-in-car-suffocates/?utm_source=dlvr.it&utm_medium=twitter
—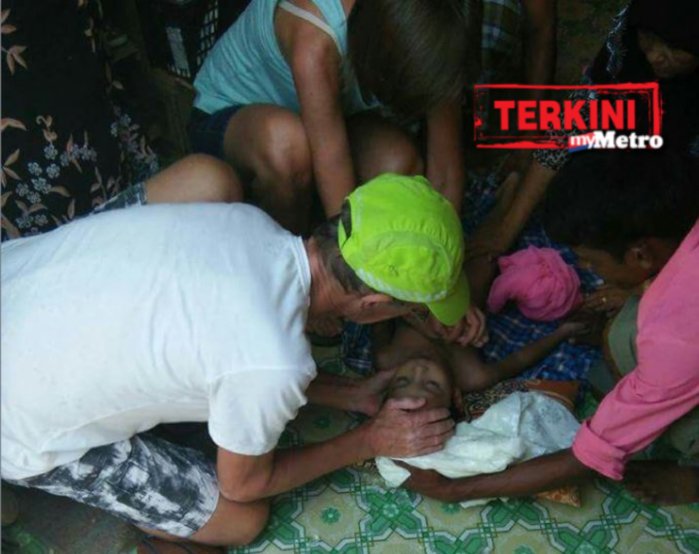 —