—
See footage of the 4 teens playing rock-paper-scissors!
…
Girl gang-raped in China: 4 teens play 'rock-paper-scissors' to decide who goes first http://goo.gl/ZoH7mw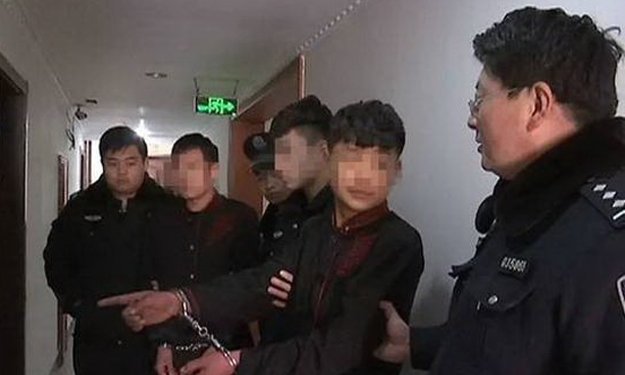 —
Shanghaiist
Four teens play rock-paper-scissors to decide who goes first in brutal gang rape of 15-year-old girl
Yesterday, a shocking case of gang rape was brought against five men in Zaozhuang city, Shandong province.
According to police, the crime occurred on February 21st at a hotel in the city. Surveillance cameras picked up four guys entering the hotel room of a 15-year-old girl. They returned to the hallway soon after to plan their crime, playing rock-paper-scissors to determine in what order they would rape the girl.
NetEase reports that police have since arrested five men for the brutal gang rape. Four of them are minors. One of the minors is reported to be a friend of the victim who had asked her out on a date scheduled for that night.
http://shanghaiist.com/2016/03/01/rock_paper_scissors_gang_rape.php
—