—
 2 March 2016
…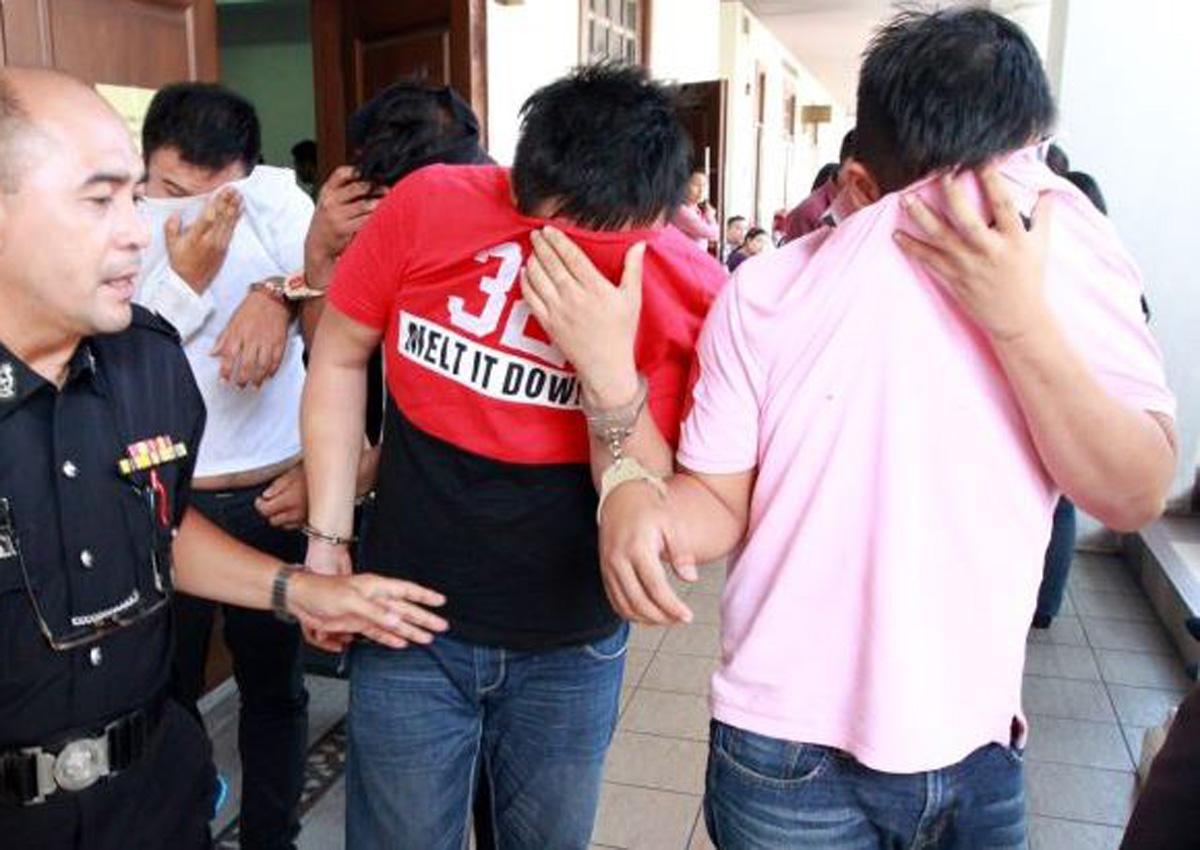 GEORGE TOWN, Malaysia – A salesman and three unemployed men have claimed trial in a magistrate's court here to wrongfully restraining two Singaporean brothers in Penang.
Chee Kok Fang, 37, Loke Kah Waoi, 23, E. Boon Roy, 30, and Koay Kean Teong, 26, were jointly charged with restraining Singaporean businessmen Kenneth Ng Chee How and Gabriel Ng Chia How from 4pm on Feb 22 to 2.45pm on Feb 24.
They denied committing the offence at Kedai Kopi Seong Huat in Jalan Larut, hotel rooms at Hotel Georgetown in Jalan Larut, a Starbucks cafe in New World Park, Three Bar in Kompleks Persiaran Gurney, Happy Bar in Jalan Burma and a hotel room in Hotel Hong Kong, Jalan Tanjung Tokong.
– See more at: http://news.asiaone.com/news/singapore/4-men-deny-wrongfully-restraining-singaporean-brothers?utm_medium=Social&utm_source=Twitter&utm_campaign=Echobox&utm_term=Autofeed&link_time=1456905875#xtor=CS2-4
—
Like This Page · 3 hrs · Edited ·
 更新版:"新加坡富二代兄弟遭綁架案";在檳城涉及案件的3名華裔1泰裔男子,周三(2日)上午被帶上檳城法庭提控,他們皆不認罪,並獲準1人以6000令吉保外,案展4月13日。
4名被告是被控非法限制他人行動,獨犯刑事法典第341條文,最高刑罰是一個月監禁,或罰款1000令吉,或兩者兼施。
An updated version :" Singapore rich brother had been " kidnapping; in the case of Penang involving 3 Chinese 1 A Thai man, Wednesday (2th) Morning Penang was brought to the court, they were all pleaded not guilty, and was granted 1 6000 people to order yoshiyasu, case exhibition on 13 April.
4 accused was charged with unlawful restrictions on others actions, only commit criminal code provisions of article 341, the maximum penalty is one month imprisonment, or a fine of 1000 ringgit, or both.
 —
27 Feb 2016

SUSPECTS: Benjamin Ling Jialiang, Fong Ling Ling (above, in red) and Judy Wee Aye Fong (right). PHOTOS: JONATHAN CHOO, LIANHE ZAOBAO
A man and two women who were allegedly involved in an elaborate kidnapping case that took place in Penang earlier this week were charged in court yesterday.
Judy Wee Aye Fong, 52, Fong Ling Ling, 45, and Benjamin Ling Jialiang, 25, are each accused of attempting to extort US$250,000 (S$350,000) from Ms Crystal Lim between Monday and Wednesday.
The trio had allegedly threatened to harm brothers Kenneth and Gabriel Ng, who had travelled to Penang on a business trip on Sunday. The brothers were allegedly beaten up and bundled into a car.
Ms Lim is engaged to one of the brothers.
—
JUST IN: Three Singaporeans charged for extortion bid in Penang kidnap case http://bit.ly/1n0IJpB 
The two Singaporean victims, who are 27 and 28 years old, were rescued by Malaysian police on Wednesday. They are still in Malaysia assisting police in the probe.
The brothers had travelled to Penang on business last Sunday. Subsequently, the older man's fiancee received a call from an unknown Malaysian mobile number demanding that a ransom of US$250,000 (S$350,000) be paid for the release of her fiance. The police were informed late Monday evening.
The police coordinated their efforts with the Royal Malaysian Police (RMP) to locate the victims and to track down possible suspects. They subsequently established the suspects' identities as well as the location where the two Singaporean victims were believed to be held against their will.
On Wednesday, officers from the RMP raided a Penang hotel and arrested four Malaysian men.
The Malaysian police also rescued the two victims. On the same day, Singaporean police arrested the four suspects in Singapore. No ransom was paid.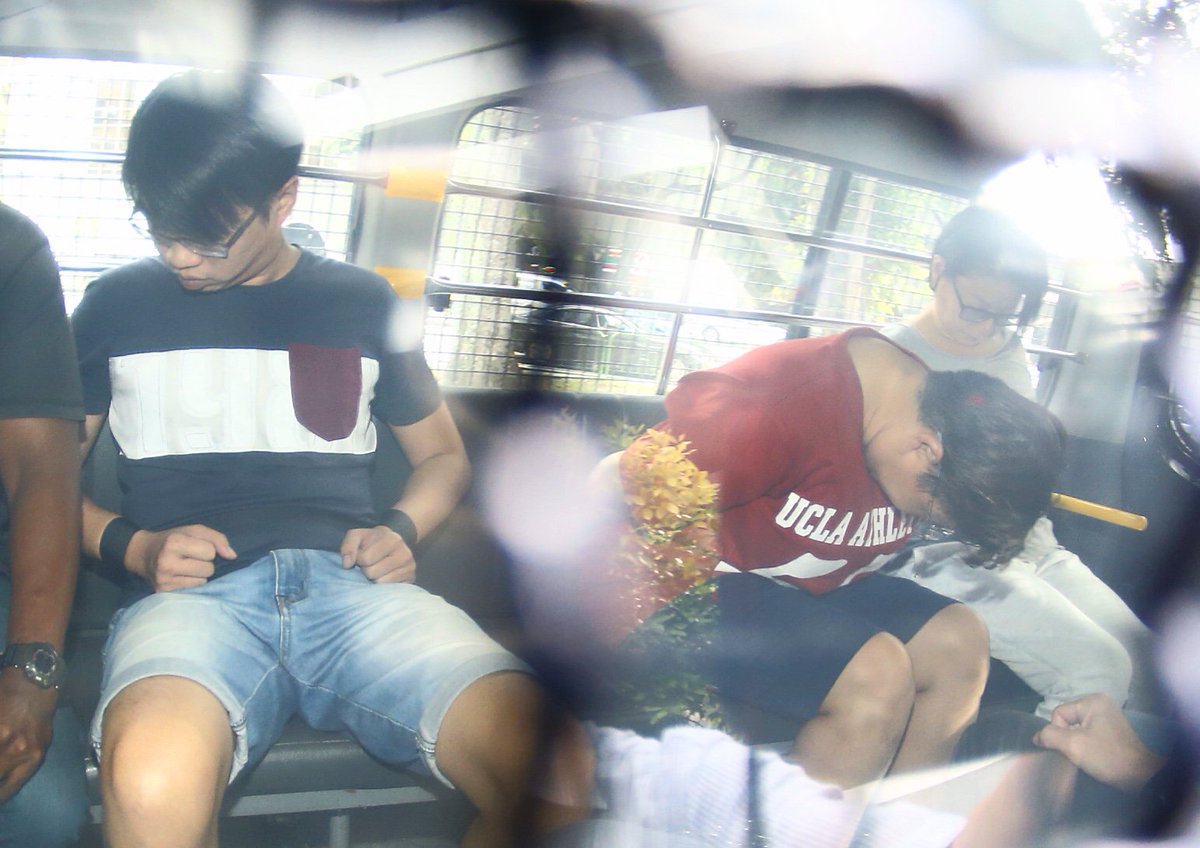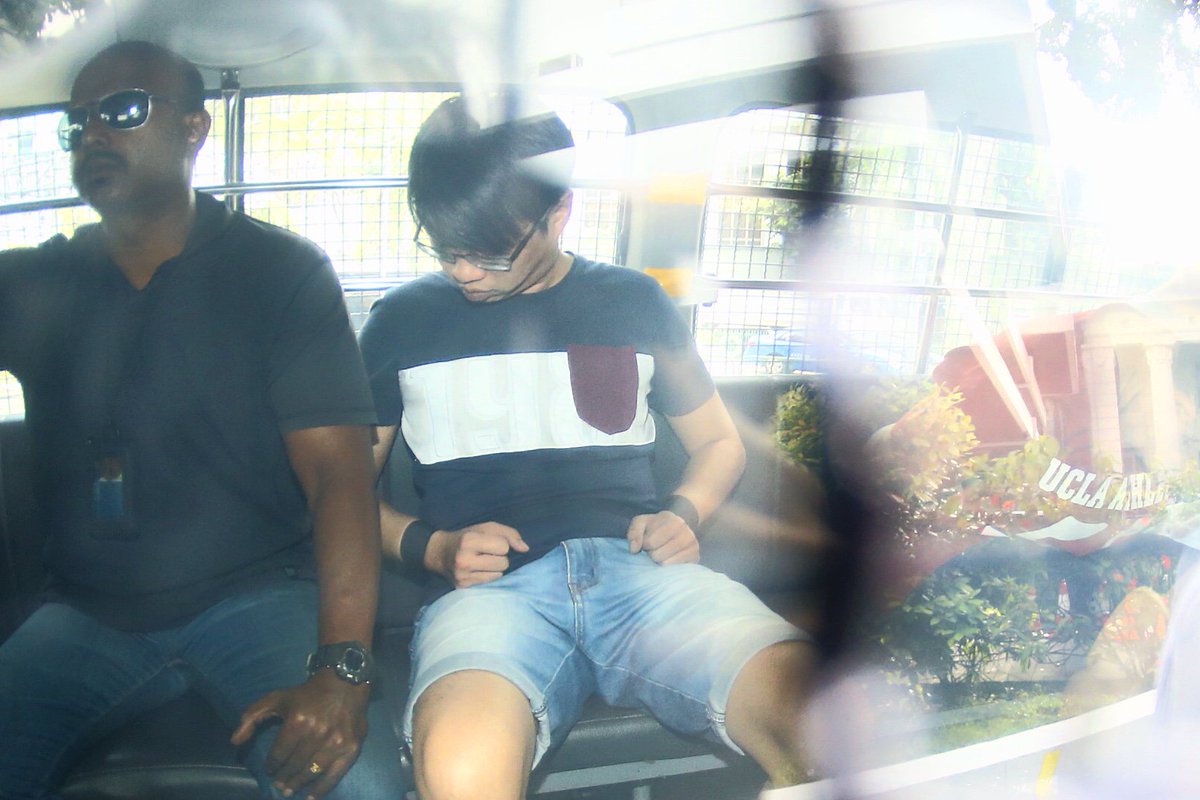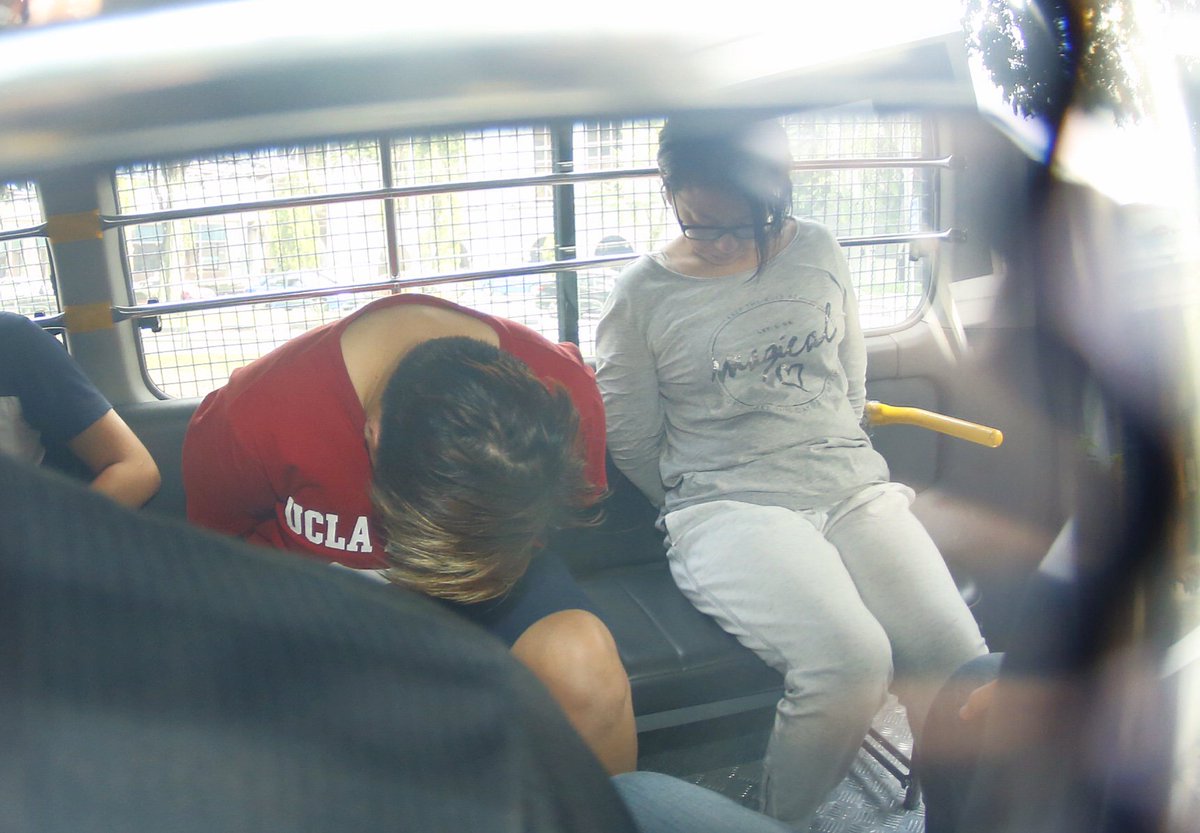 —
Star
27 February 2016
Rescued Singaporeans were in Penang to settle business dispute
GEORGE TOWN: The two Singaporean businessmen who were abducted in Penang were said to have come here to settle a business dispute.
Penang CID chief Senior Asst Comm Datuk Zakaria Ahmad said preliminary investigation showed that the two victims, aged 26 and 27, arrived in Penang on Feb 22 by bus and went to a hotel to meet with someone.
"They are brothers and represent their relative to solve some business dealings.
"After the meeting, they went to a restaurant nearby and were abducted by three men as they were about to leave.
"They were confined in a budget hotel in Tanjung Tokong. We believe that was the time they contacted their family in Singapore.
"The abduction was due to some busi-ness deals in Singapore," he told a press conference at the police headquarters yesterday.
SAC Zakaria said Singapore police, through Bukit Aman, had informed them about the abduction.
"We then raided the hotel at around 2.30pm on Thursday following a tip-off and picked up four suspects including a Malaysian Thai.
"They are aged between 26 and 37. We are still looking for another accomplice, a local man," he added.
26 February 2016 | MYT 5:57 PM
Four arrested for alleged abduction of Singaporean brothers
GEORGE TOWN: Four locals were arrested for allegedly abducted two Singaporean businessmen in Penang.
Penang CID chief Datuk Mohd Zakaria Ahmad confirmed the case and said the suspects, including a Malaysian Thai, were arrested in a budget hotel in Tanjung Tokong at around 2.30pm on Thursday.
He said Penang police were informed of the abduction by Singapore police after the abductors contacted the victims' family members.
"We then conducted a raid on a budget hotel in Tanjung Tokong, where we arrested the four suspects and rescued the victims.
"The victims are brothers, aged 26 and 27. They were abducted by three of the suspects from a restaurant in George Town and confined in the budget hotel.
"However, they were safe when we found them and we have recorded statements from them.
"The two victims who reached Penang on Feb 22 for business affairs are expected to return to Singapore on Friday, he told a press conference in Penang police headquarters.
—