—
16 February 2016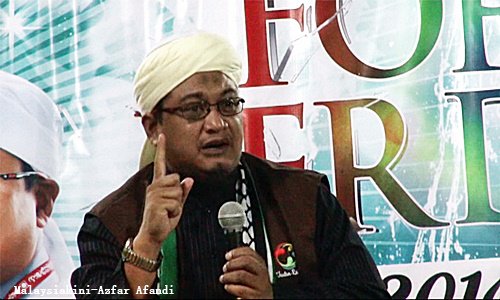 …
PAS information chief Nasrudin Hassan has refuted claims that he watched pornography on a premium channel in a hotel in Germany, and did not pay for it, during a working visit there in 2014.
…
Word has been circulating after a blog claimed that a PAS parliamentarian did not pay for watching a premium pornography channel, during a working visit by parliamentarians to Germany in 2014.
The blog claimed the item showed up in the hotel bill, which was presumably footed by the Malaysian Parliament, later.
Nasrudin was not named, but he was the only PAS MP in the delegation.
The blog also claimed that the DAP lawmaker Zairil Khir Johari was "shocked" to find this item in the bill.
Zairil, who was also part of the delegation, reportedly denied this happened and condemned the attempt at public shaming.
https://www.malaysiakini.com/news/330530
—
Akhirnya Nasrudin Tantawi Menjawab Isu Menonton Filem Lucah..: Ketua Penerangan Pas, Nasrudin Hassan menyataka… http://bit.ly/1SqRbMH
—