—
Ismail Sabri & MARA Digital (Low Yat 2): Tip of the iceberg of a racial segregation policy?
—
AND HOW MUCH WILL THAT COST?
—
2 February 2016
Mara to open own bank, university, says Ismail Sabri http://bit.ly/1NNDL5C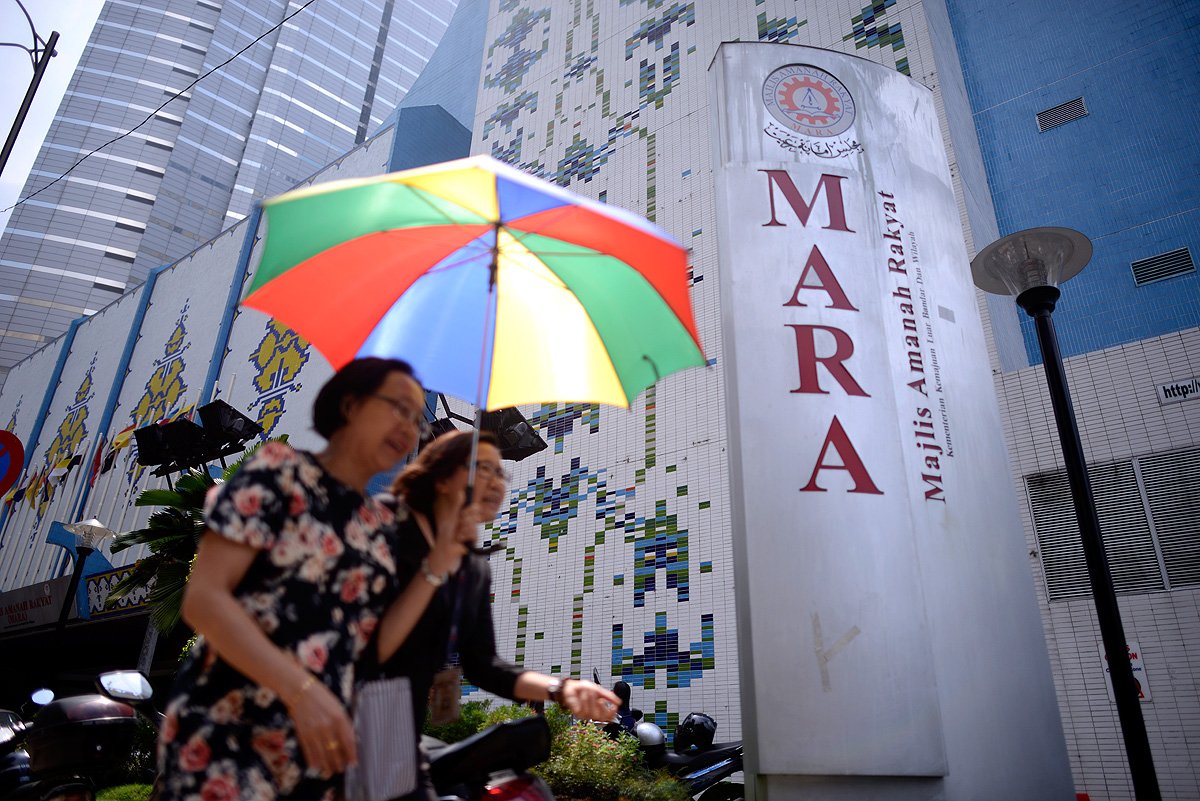 …
Majlis Amanah Rakyat (Mara) is set to implement a number of initiatives including opening its own bank.
Rural and Regional Development Minister Datuk Seri Ismail Sabri Yaakob said he would hold a meeting with Bank Negara Malaysia on the matter.
"We have not decided on the name for the bank but we have done the preparations and planning," he said at the Solidariti Kegemilangan Mara Sabah event last night.
—
BH Online
KOTA KINABALU: Penubuhan Bank MARA adalah antara rancangan strategik bakal dilaksanakan menerusi pembentukan rangka tindakan baharu Majlis Amanah Rakyat (MARA) yang dijangka dilancarkan bulan depan.
Menteri Kemajuan Luar Bandar dan Wilayah, Datuk Seri Ismail Sabri Yaakob, berkata MARA hanya menunggu keputusan rasmi daripada Bank Negara berhubung cadangan itu dan akan mengumumkannya sejurus mendapat kelulusan.
Katanya, penubuhan bank itu bakal memberi manfaat kepada usahawan bimbingan MARA terutama dari segi penyediaan dana dan pinjaman untuk membantu mereka memaju dan mengembangkan perniagaan.
"MARA bakal memiliki bank sendiri dan kita sedang membincangkan mengenai penubuhannya dengan Bank Negara. Kita tunggu keputusannya selepas pelancaran rangka tindakan baharu MARA pada Mac depan.
Selanjutnya di : http://www.bharian.com.my/node/120328
—