—
Gatwick Airport is in West Sussex, UK. It is Britain's second busiest airport.

—
15 November 2015
Frenchman charged in #London airport firearm scare http://bit.ly/1RWEkyh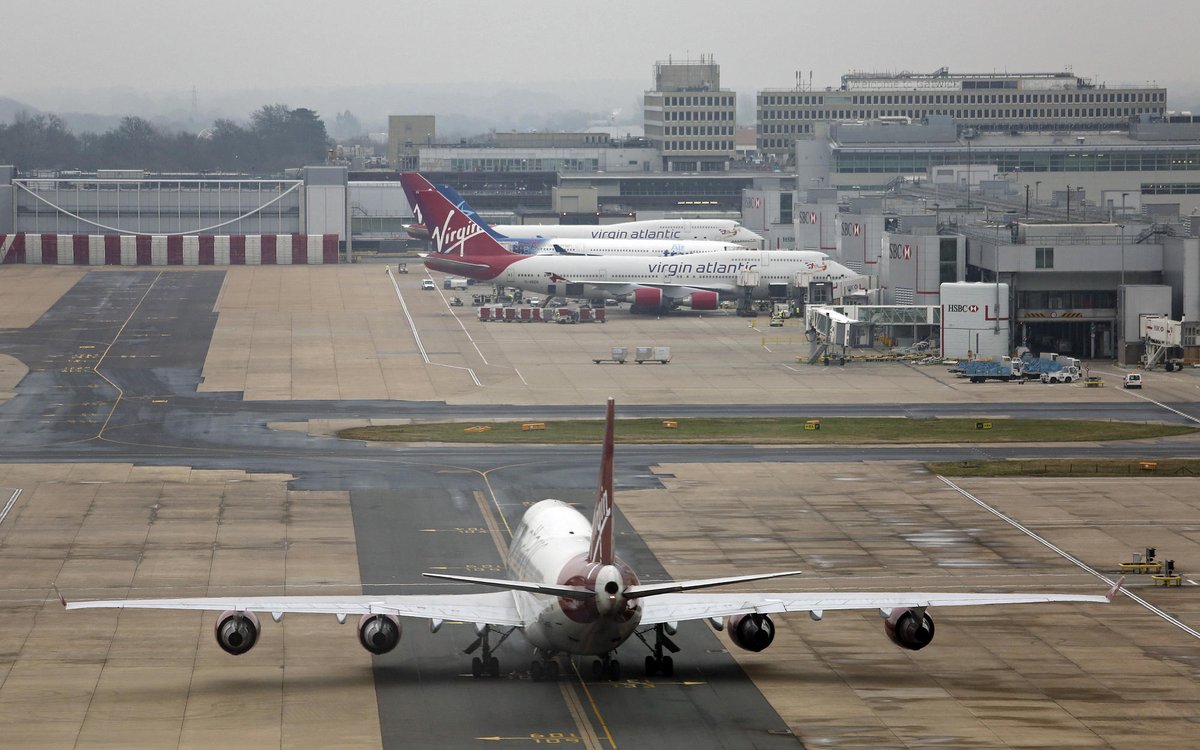 LONDON (AFP) – A Frenchman who triggered an evacuation of one of Britain's busiest airports on Saturday has been charged with possessing an air rifle and a knife, police said on Sunday (Nov 15).
Police said Jerome Chauris, unemployed and of no fixed address from Vendome, in central France, had been carrying the rifle and a lock knife – a type of folding blade – at London's Gatwick Airport.
Carrying a "dangerous article" in an airport, and carrying a knife in public "without good reason" are illegal in Britain.
Chauris, 41, was seen acting suspiciously and discarding an item in a bin at the busy transport hub, said police, who evacuated an airport terminal and brought in bomb disposal experts to carry out a small controlled explosion.
http://www.straitstimes.com/world/europe/frenchman-charged-in-london-airport-firearm-scare
—
14 November 2015
…
Britain's "severe" threat level has been in place since August 2014. The country's last major attack was in 2005 when four British Islamists carried out suicide bombings which killed 52 people.
Britain threat level still at 'severe', airport terminal evacuated
Britain threat level still at 'severe', airport terminal ev… http://twib.in/l/kqpgjjdXLXz  | https://twibble.io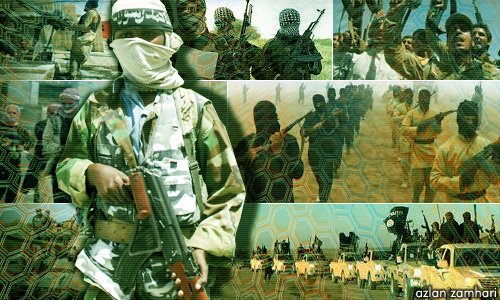 Prime Minister David Cameron said today the threat to Britain remained "severe" after the Paris attacks, as a terminal at a major UK airport was evacuated as a precaution, amid heightened security fears.
Cameron did not raise the threat level to its highest "critical" level, which would have meant an attack is expected imminently, after discussing the attacks at an emergency response committee in London.
"The threat is already at 'severe' which means an attack is highly likely and will remain so," he said in a televised address today.
Islamic State has claimed responsibility for a coordinated assault by gunmen and bombers that killed 127 people at locations across Paris on Friday night.
"We must recognise that however strong we are, however much we prepare, we in the UK face the same threat," Cameron said.
https://www.malaysiakini.com/news/319550
—
#Gatwick airport reopened, police arrest suspect: Times Now
—
BREAKING Controlled explosion takes place at Gatwick Airport after suspect package found – http://bit.ly/1HJgtSi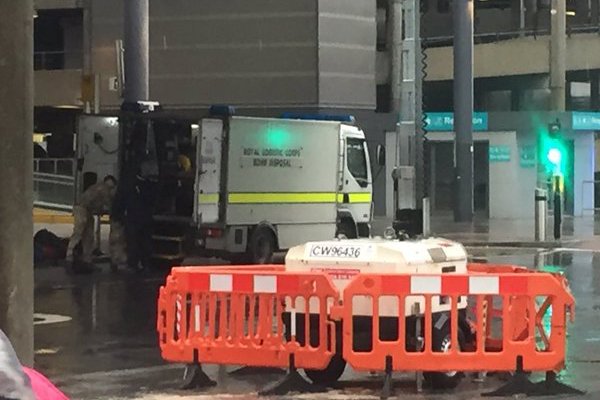 —
Terminal at London's Gatwick Airport evacuated due to "suspicious article" http://cnn.it/1OKlYmj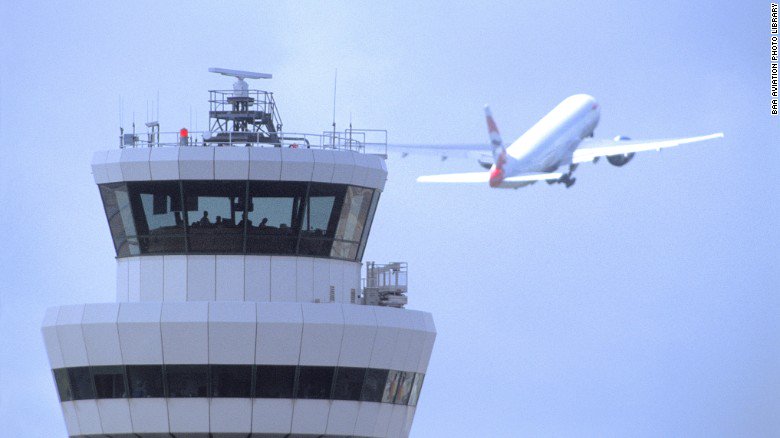 —
London's Gatwick airport evacuated over 'suspicious package' http://on.mash.to/1kvWV9R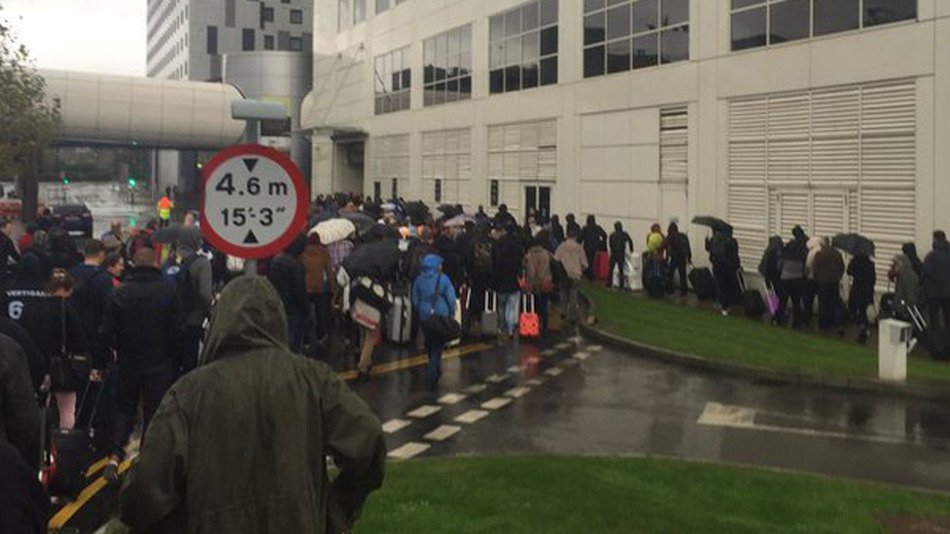 —
We'd like to apologise to passengers for any inconvenience while the NT incident is investigated. We have extra staff on hand to assist.
—
In premier Inn hotel at Gatwick airport. No one's allowed to sit near windows and blinds have been closed.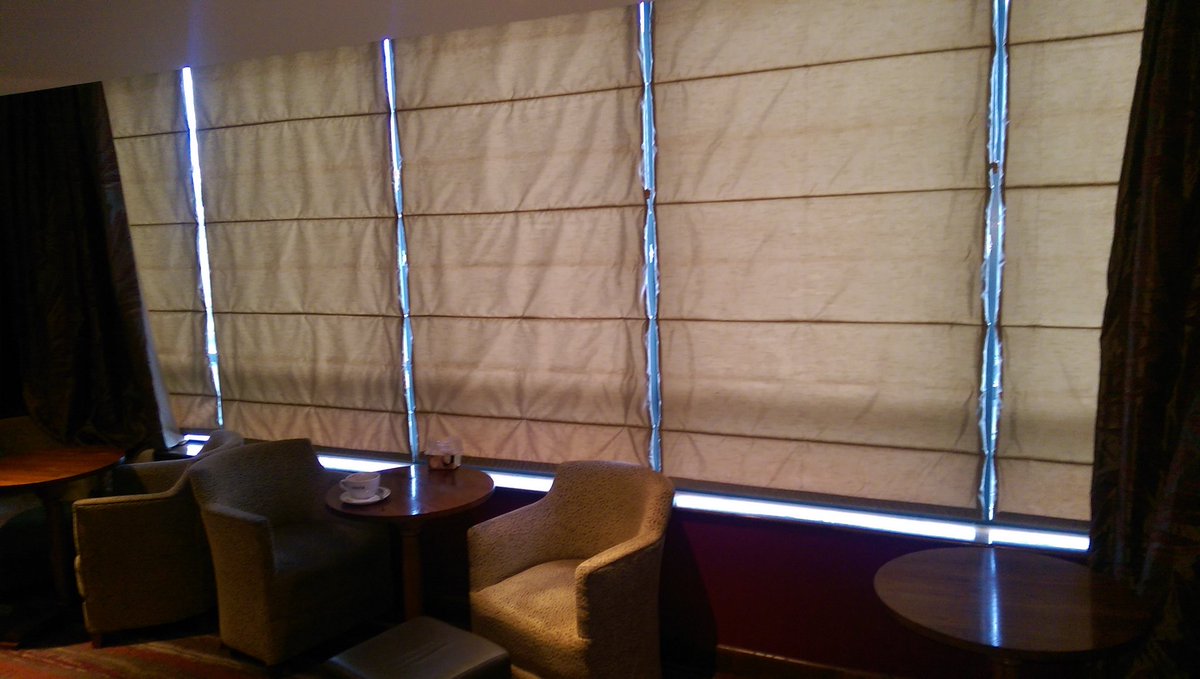 —
BREAKING: #Gatwick Airport EVACUATED and man arrested after suspect package found http://www.express.co.uk/news/uk/619392/Gatwick-Airport-evacuated-Paris-terror-attacks …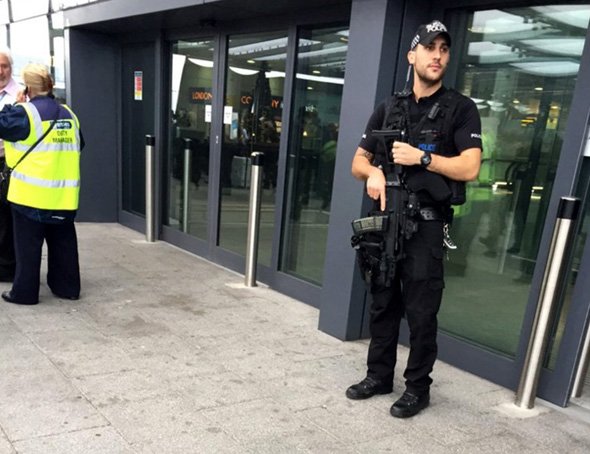 —
Gatwick's North Terminal 'evacuated' amid heightened security following #ParisAttacks http://www.itv.com/news/update/2015-11-14/gatwick-airport-evacuated-amid-heightened-security/ …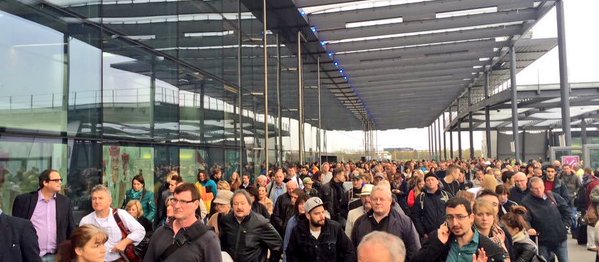 —
More evacuation pics from Gatwick North #gatwick_airport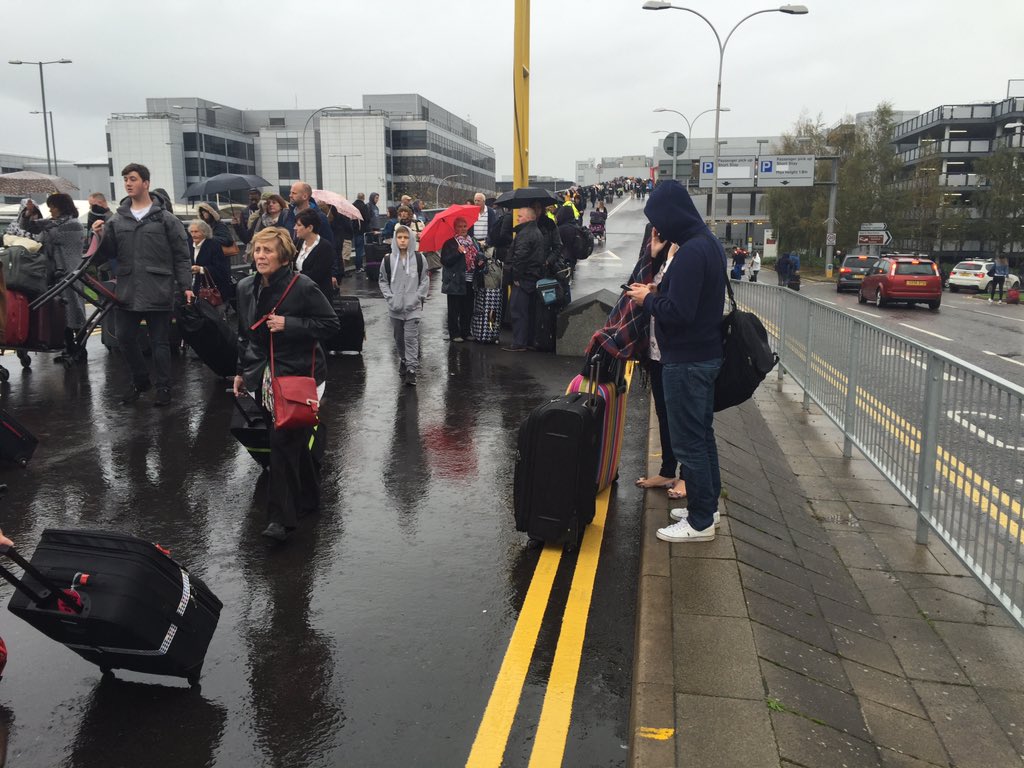 —
The North terminal at Gatwick Airport has been evacuated. It's not yet known why.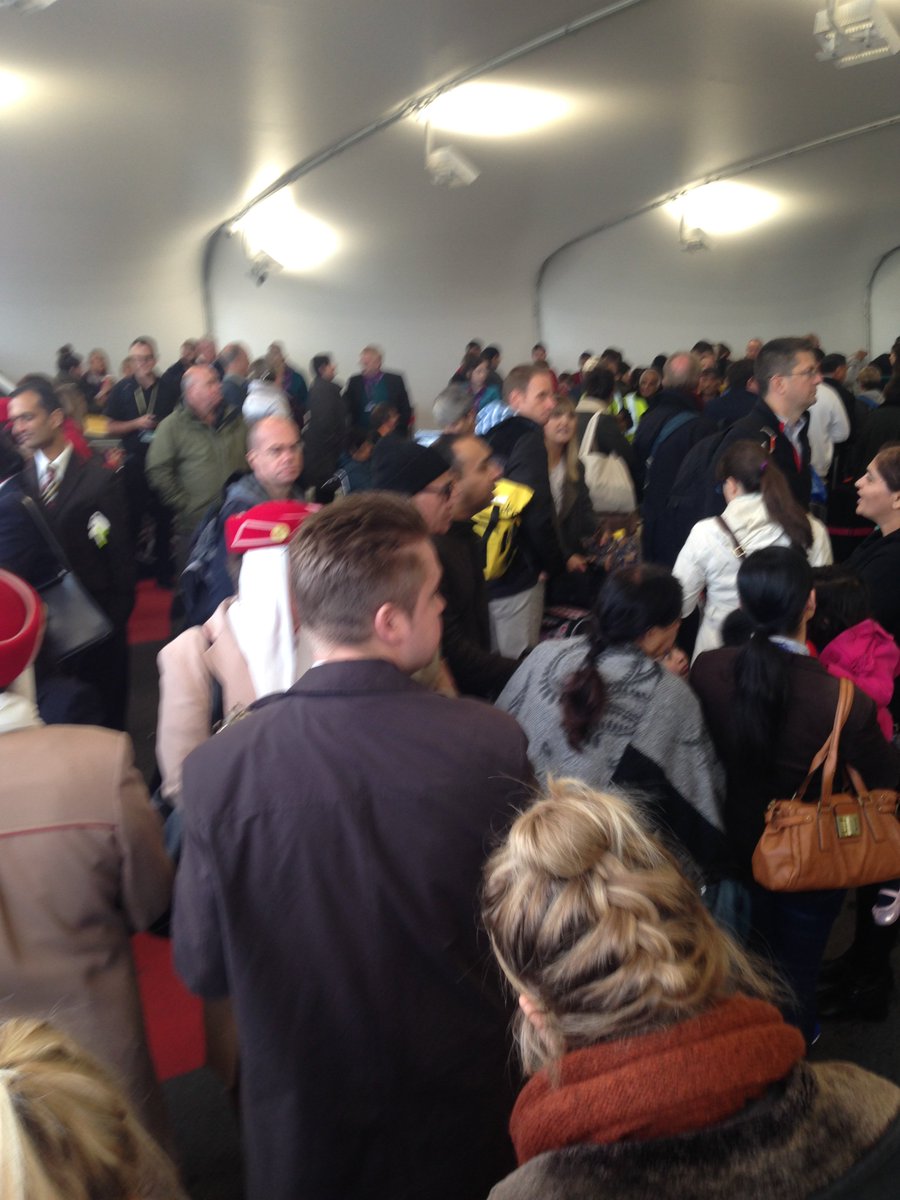 —
14 November 2015
The Independent
Man held as Gatwick Airport's North Terminal evacuated
Passengers were evacuated from the landside area of the North Terminal
A man has been arrested at Gatwick Airport and the North Terminal has been evacuated as a precautionary measure after a suspicious item was found.
The airport said the terminal had been fully evacuated on the landside, before passport control.
Police were called at about 09:30 GMT after "suspicious actions" by a man. A spokesman said Explosive Ordnance Disposal specialists were at the scene.
Gatwick Airport has advised passengers to contact airlines for information.
Sussex Police said the man was arrested after he "discarded an item" at the airport.
A bomb disposal unit is at the airport
Det Supt Nick May said: "At this time, we are investigating the circumstances of the incident and it is too early to say what the item may be.
"However, given the events in Paris on Friday evening, there is heightened awareness around any such incident and it is best that we treat the matter in all seriousness."
British Airways and Easyjet said they were working with the airport and the authorities to assess the situation and any potential impact on flights.
http://www.bbc.com/news/uk-england-sussex-34821392
—
BREAKING Police arrested a man with a grenade in his bag at Gatwick airport (DailyMail) http://gatwick.airlive.net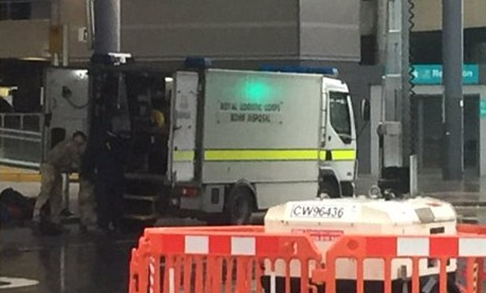 —
—