—
…
Penduduk gempar fenomena belalai air berlaku dekat Jeti Butterworth [Video] http://hmtro.com/1HqB7B5  Pix pembaca
—
Pictures of Penang hit by waterspouts go viral Read More : http://www.nst.com.my/news/2015/11/pictures-penang-hit-waterspouts-go-viral …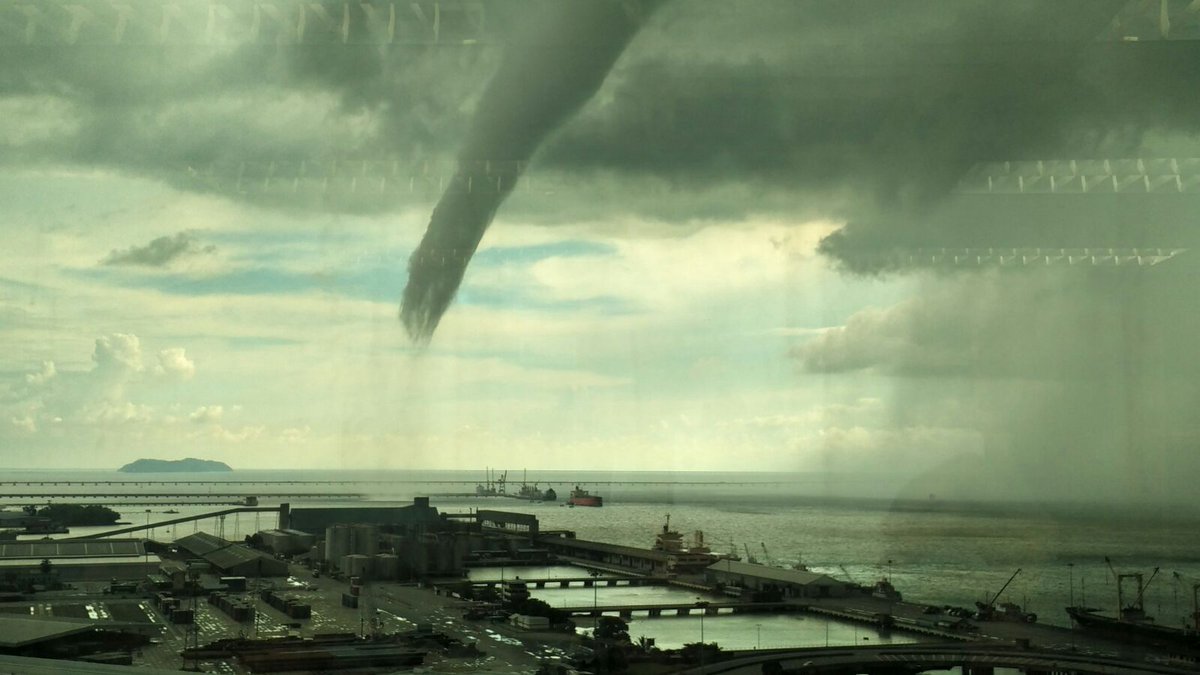 …
Pictures of Penang hit by waterspouts go viral
By PREDEEP NAMBIAR – 4 November 2015 @ 6:45 PM
GEORGE TOWN: Pictures of waterspouts hitting the North Channel and the coast of Butterworth had gone viral, causing alarm among netizens and Penangites.
Several pictures sighted show the spouts moving across the channel at about 5pm. Some residents have also spotted the spouts in Butterworth.
However, no damage has been reported.
—
Several pictures of waterspouts hitting the North Channel and the coast of Butterworth have gone viral, causing… http://fb.me/3AHBPlApE 
http://www.pocketnews.com.my/2015/11/04/penang-hits-by-waterspouts/
—