—
Will BN cybertroopers 'produce' a video of Mat Sabu in a compromising situation?

Remember these?
1 Sex video of 'Mustafa Ali', Senior PAS leader: Unrelentless Pursuit by pro-BN bloggers!
2 Anwar Ibrahim: another sex video, an amateurish attempt to smear him.
…
19 October 2017
Mat Sabu cleared of Bukit Kepong defamation charges
Court of Appeal says no reason to depart from the High Court's decision that the charges against Mohamad Sabu were defective.
PUTRAJAYA: The Court of Appeal today cleared Amanah president Mohamad Sabu of two criminal defamation charges over his remarks on the 1950 Bukit Kepong incident.
A three-man bench comprising Tengku Maimun Tuan Mat, Ahmadi Asnawi and Rhodzariah Bujang dismissed the prosecution's appeal and upheld his acquittal against the charges.
The prosecution was appealing against the decisions of a Sessions Court and High Court in acquitting Mohamad of the charges at the end of the prosecution's case without ordering him to enter his defence.
In a unanimous decision, Justice Tengku Maimun, who chaired the court panel, said the court found no reason to depart from the conclusion made by the High Court that the charges imposed on Mohamad were defective.
"No misdirection by the High Court and trial judge in concluding that the prosecution had not sufficiently proven a prima facie case," she said.
Mohamad, who is popularly known as Mat Sabu, was charged with defaming policemen and their family members who had defended themselves in the Feb 23, 1950 attack by communist guerrillas at the Bukit Kepong police station.
He was alternatively charged under the same section with criminally defaming three policemen – Constable Marin Abu Bakar Daud, Constable Jaafar Hassan and Sergeant Yusoff Rono – and their family members.
http://www.freemalaysiatoday.com/category/nation/2017/10/19/mat-sabu-cleared-of-bukit-kepong-defamation-charges/
…
Antara sebab mengapa bang Mat Sabu turun demo #Bersih4 @DrNovandri @PapaGomo @SoloRideJer @RameshRaoAKS @Sir_Azri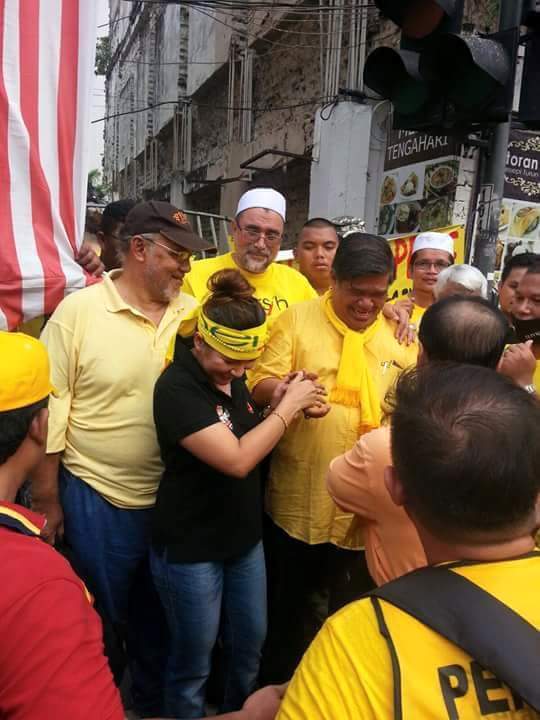 —
RT whyme2_07: #changepenang RT azmanhaj: Mat Sabu siang menggatal…mlm jadi imam solat Jumaat. Kah kah kah!! #Ber…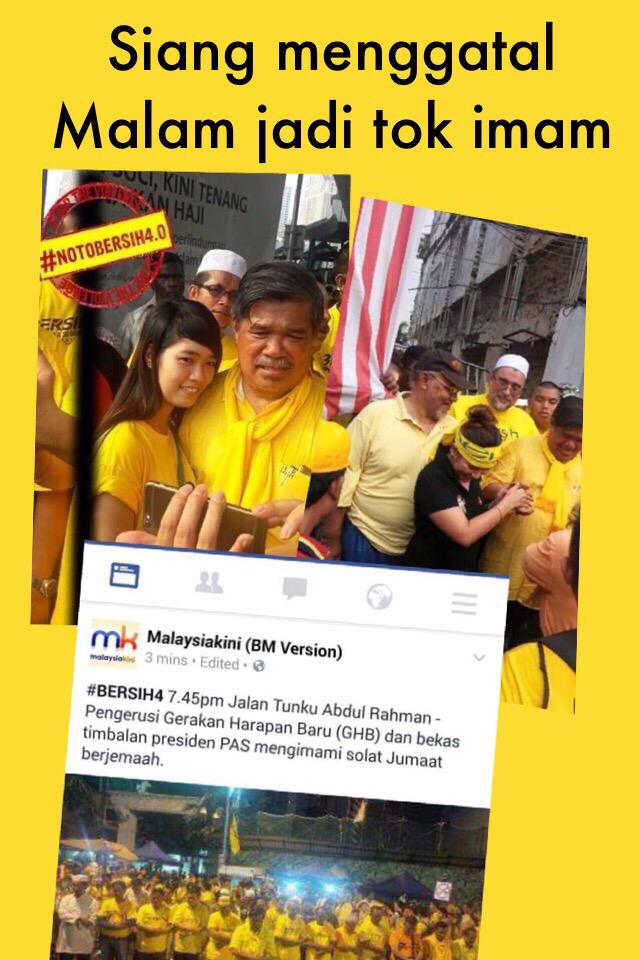 —
1 September 2015
Malaysiakini
Security 'sorry' after Mat Sabu with women pics go viral
Aris Awang, who was in charge of Gerakan Harapan Baru chairperson Mohamad Sabu's security during the Bersih 4 rally has apologised for the lax control.
This was after several photographs of women getting close and touching Mohamad during the Bersih 4 rally went viral on the internet and was used by rivals to slam him.
"The situation was out of control and my carelessness led to incidences which were deemed inappropriate by the Muslim community," he said in a statement today.
Aris explained that the situation came about after people of all races swarmed Mohamad, better known as Mat Sabu, for photographs, autographs and to shake his hand.
He said Harapan Baru's new volunteer corp Arif will try to improve for future assignments.
Among the photographs that had gone viral was of a middle-aged woman grabbing Mohamad's hand and what appeared to be a teenage girl tilting her head to Mohamad's shoulder for a photograph.
"The incidences happened when Mohamad was moving from one stage to another through the tens of thousands of participants.
"I had given instructions for security control not to be too strict so as to be rakyat-friendly but did not expect to be swarmed when Mohamad turned up, to the extent that some were hysterical in wanting to take a selfie with him.
"Once again, I apologise on the incidences which had offended my Muslims.
"It was our weakness in providing security to the new Harapan Baru chairperson," he said.
—
Mat Sabu refused to comment on shaking woman's hand – http://tinyurl.com/q3k3fkq  via @Shareaholic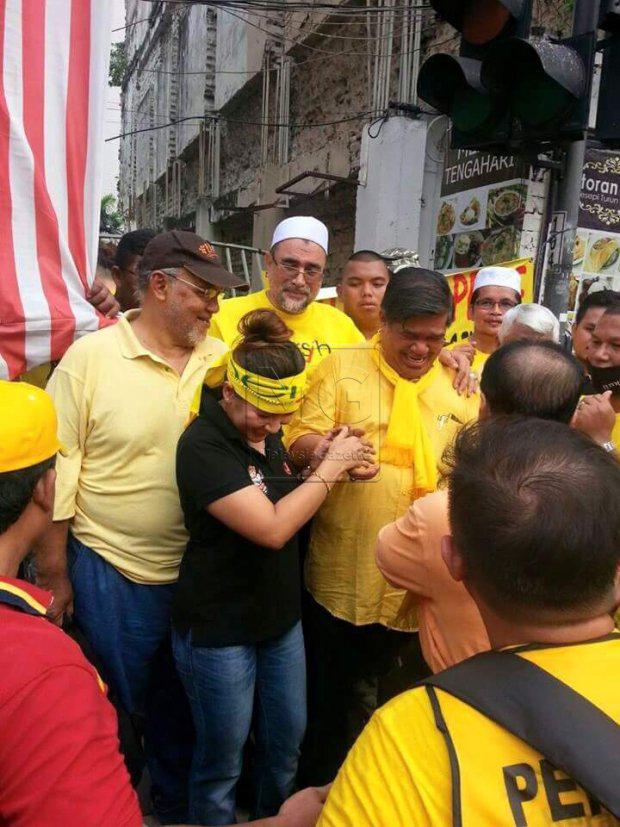 Chairman of the Malaysian Workers Party (PPM), Mohamad Sabu refused to comment on a picture of him shaking hands with a woman during the Bersih 4.0 rally recently.
"I do not want to comment on that…today is about the establishment of the new party, and on that maybe, at a later time," he said when asked during a brief press conference on the establishment of PPM here on Monday afternoon.
Pictures of former PAS Deputy President holding hands with a woman and taking selfies with a Chinese woman during the rally went viral on Sunday.
 http://www.malaysiagazette.com/en/national/mat-sabu-refused-comment-shaking-woman%E2%80%99s-hand?utm_campaign=shareaholic&utm_medium=twitter&utm_source=socialnetwork
—