—
8 October 2015
Aerial shots of Beijing highway traffic jam. Photo: Legal Mirror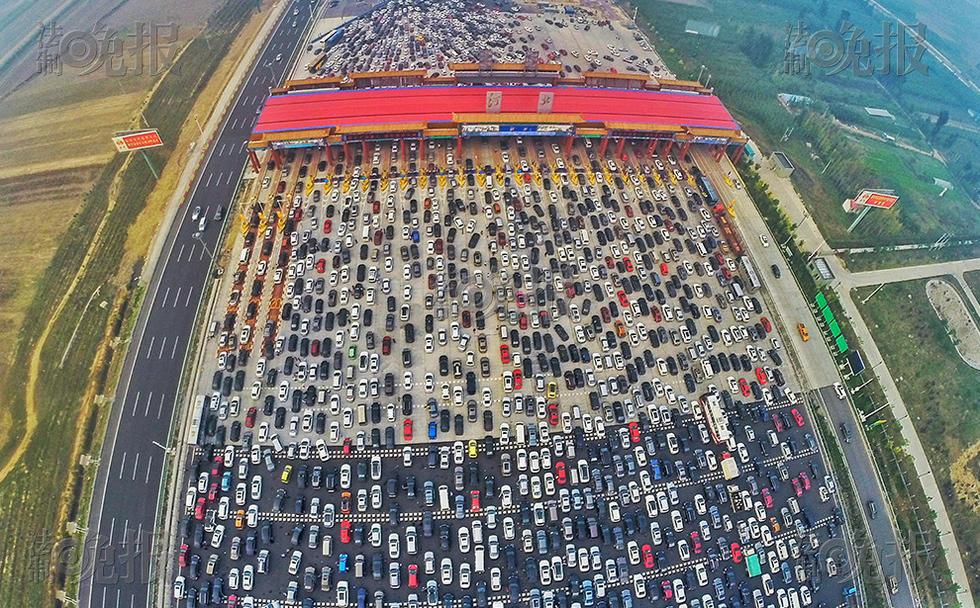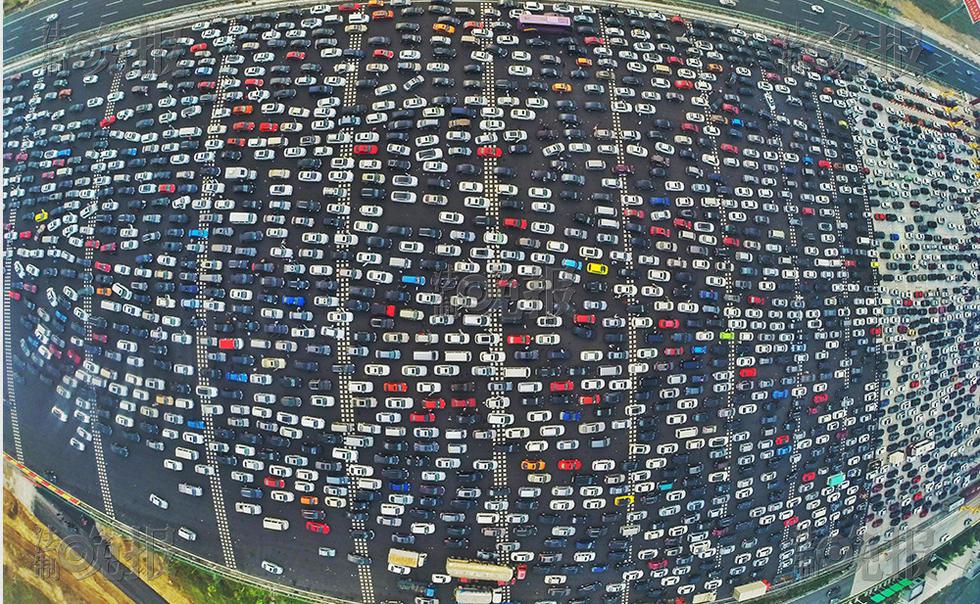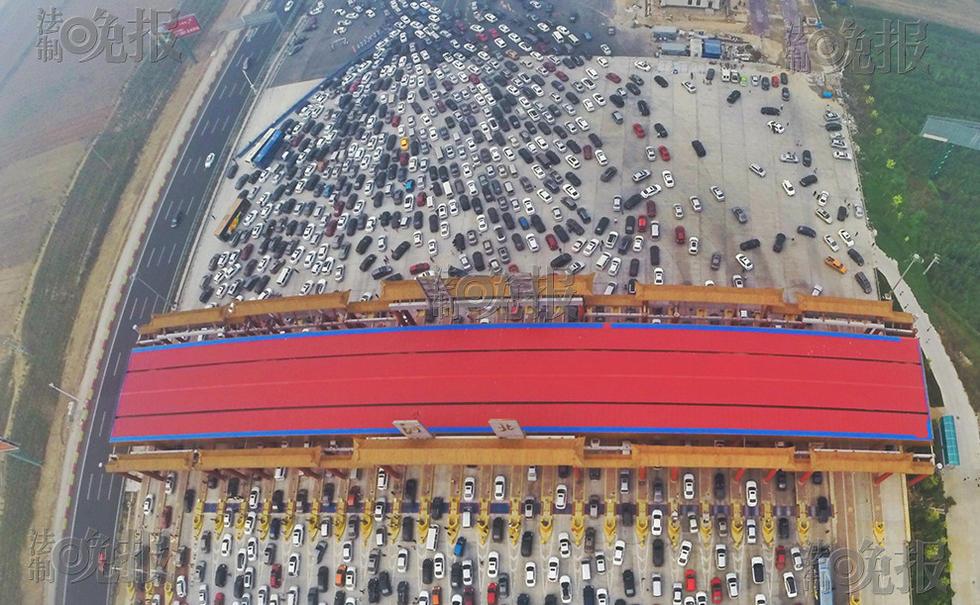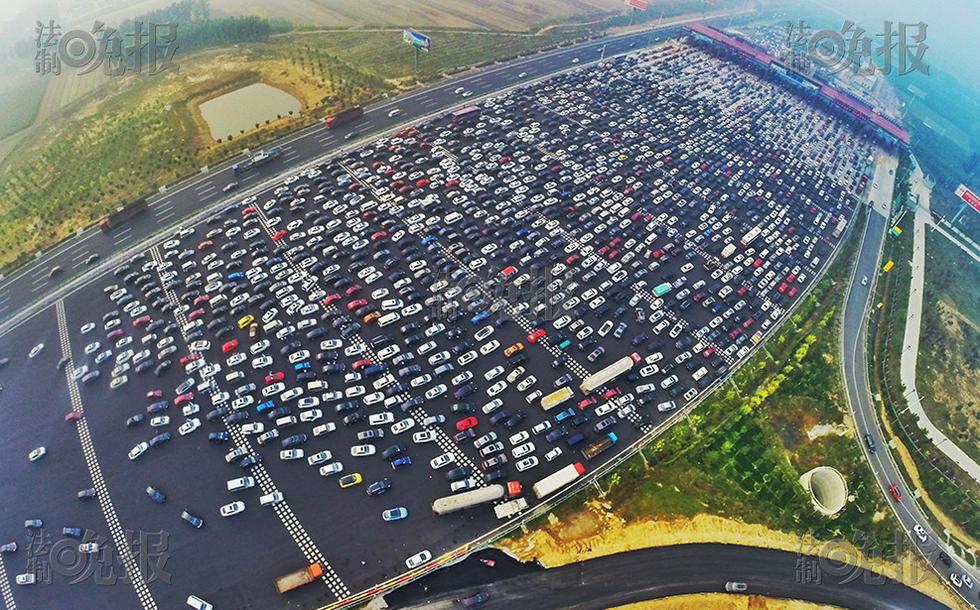 …
Massive traffic jam on Beijing's 50-lane expressway as Golden Week holiday ends http://str.sg/Z6Vg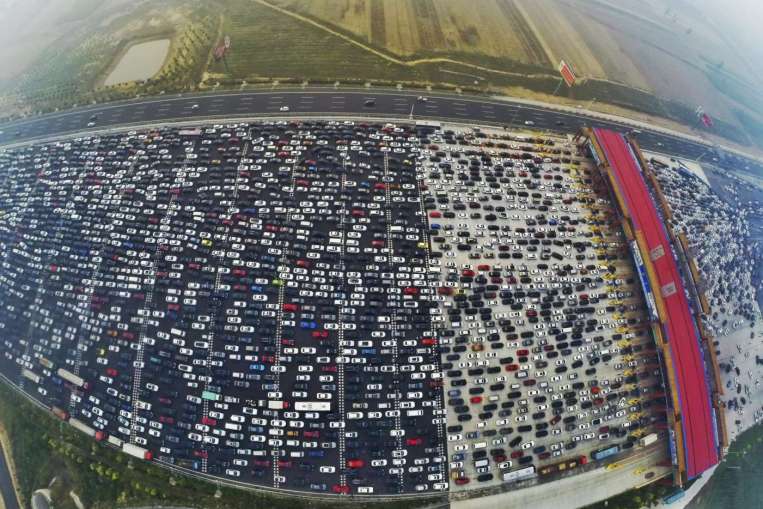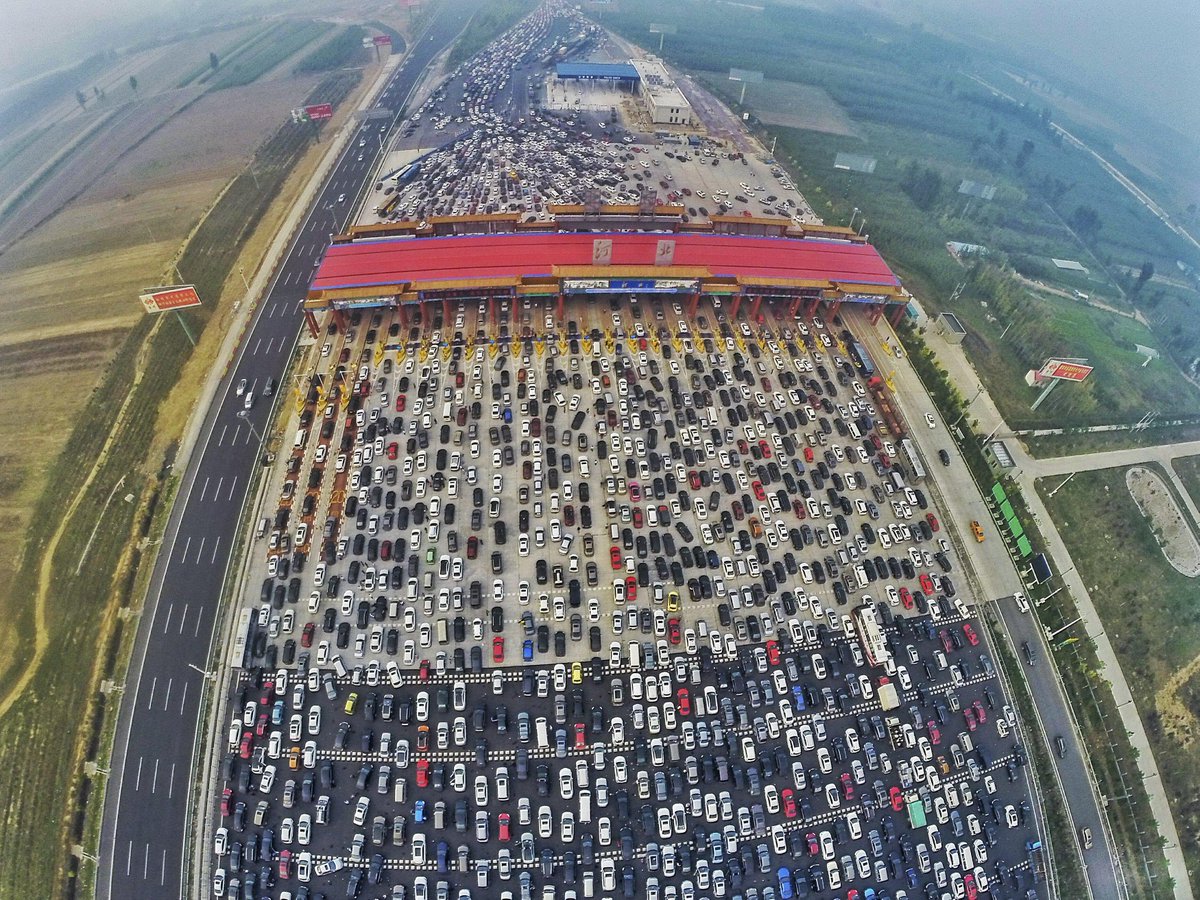 —
This is, of course, the record: Published on Sep 4, 2013
—
8 August 2015
DELHI
Unbelievable traffic jams in Delhi today.1 teaspoon of rain is enough to create chaos in this city cos of poor drainage & traffic management
—
Mother-of-all traffic jams at Delhi-Gurgaon Expressway yesterday.
—
Delhi sees traffic gridlock like Bangkok in the 1980s http://timesofindia.indiatimes.com/india/Delhi-sees-traffic-gridlock-like-Bangkok-in-the-1980s/articleshow/48397368.cms …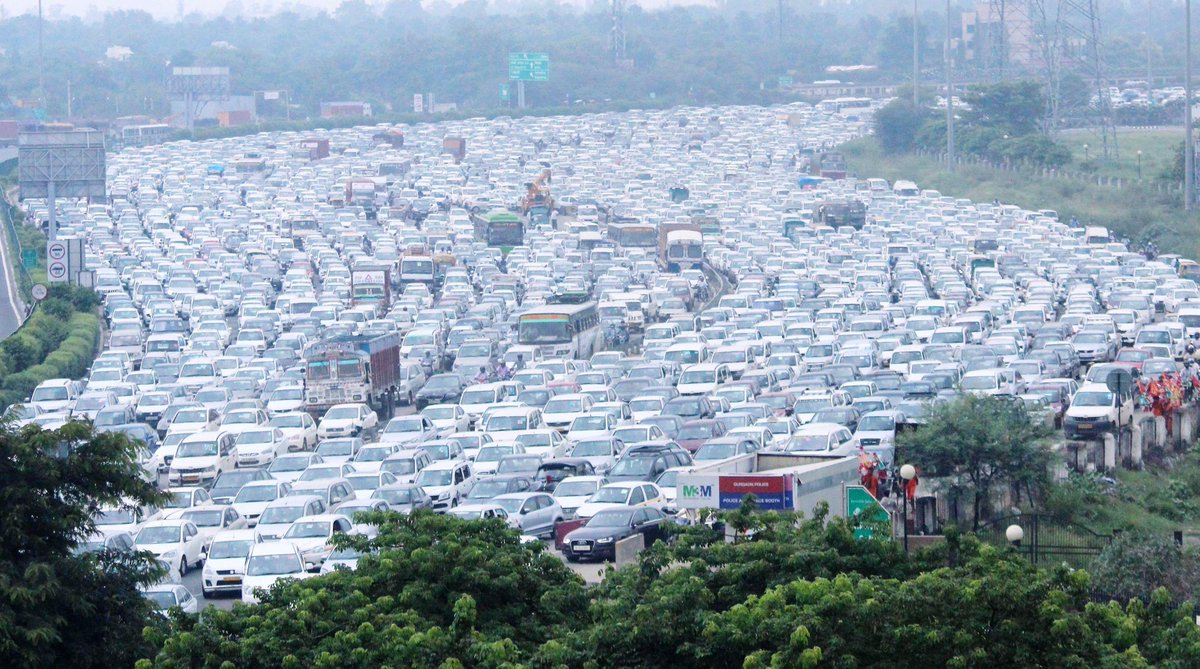 —
#parliamentlogjam is like traffic jams in Delhi, everyone blames everyone else, no one yields and everyone suffer.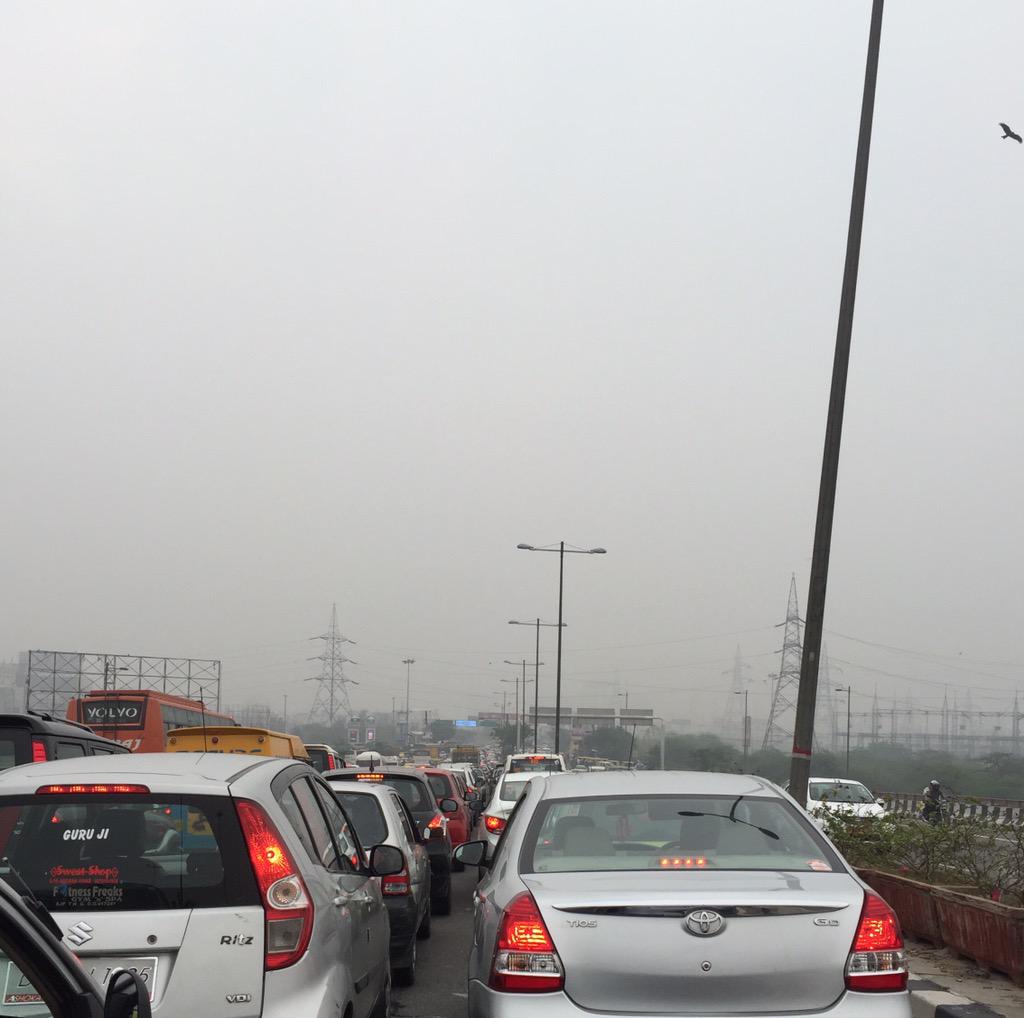 —
Massive traffic jams at DND NOIDA #delhitraffic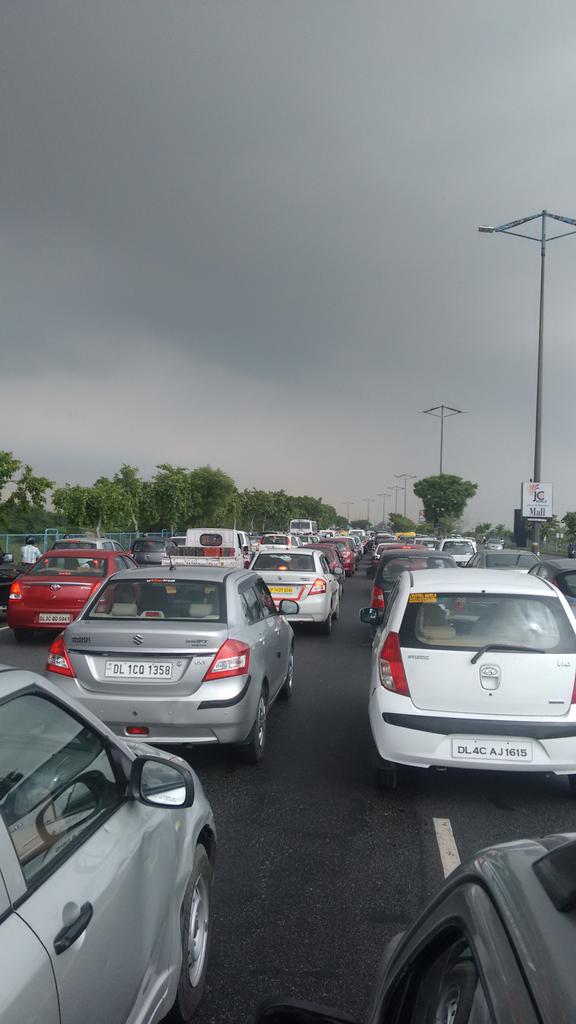 —
CHINA
@Ma3Route We are not yet there when it comes to traffic jams..this jam lasted for 12 days in china for 100km…
—
Unbelievable traffic jam in #Zhengzhou #China due to snow. Join @AcadiaU for UG study NO traffic jams! @NewToAcadiaU
—
#FunFact In 2010, a traffic jam in China grew to be 62 miles long, and lasted for a 12 days. http://buff.ly/1PLL2dj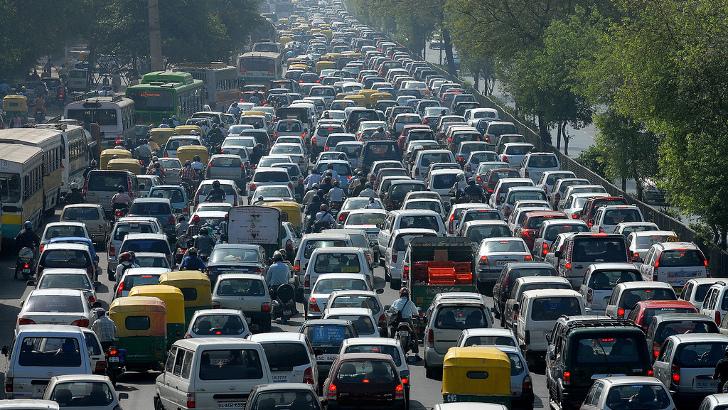 5/21/2013 @ 1:34PM
117,297 views
The Worst Traffic Jams In History
According to Wikipedia, traffic congestion occurs when a volume of traffic or modal split generates demand for space greater than the available road capacity; this point is commonly termed saturation.  Most of us – particularly if we happen to be sitting in our cars crawling along at a snail's pace at the time – refer to it in far less civilized terms than that.
Following up on our recent post on which cities suffer from the most grueling traffic congestion on the planet – and looking ahead to the inevitable Memorial Day weekend tie-ups here at home – we took to the Internet to identify what are arguably the absolute worst traffic tie-ups of all time….
Beijing, China: August 2010.  Imagine being trapped in a 62-mile long traffic jam that lasted for an incredible 12 days. That just what happened to the poor folks attempting to traverse the Beijing-Tibet expressways in August of 2010, for which the trip took as long as three days. Not caused by closure or natural disaster, this all-time tie-up cause was simply the result of too many vehicles clogging the road, particularly a bevy of heavy trucks carrying construction supplies into Beijing, ironically for road work that was intended to help ease congestion.
Read more:
http://www.forbes.com/sites/jimgorzelany/2013/05/21/the-worst-traffic-jams-in-history/?utm_content=buffer6dbad&utm_medium=social&utm_source=twitter.com&utm_campaign=buffer
—
Traffic jams in China look different to other places in the world http://dailym.ai/1QmDLgT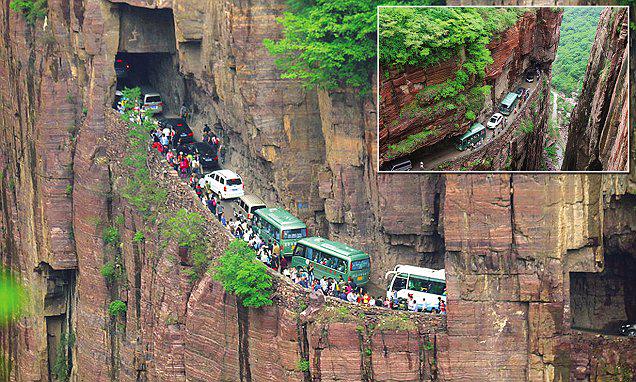 —
…A Chinese Couples were dancing to get rid-off the stress at the Traffic Jams at Chuda,Yunan,China, April 26, 2015…
—
China Has the Worst Traffic in the World http://nanfa.ng/1HBN7mg 
—