—
They are looking for the driver who ran off, leaving the car behind.
—
WHO IS HE?
The police's attempt to track him down through the licence plate number of his Honda has been unsuccessful so far.
Witness descriptions of the driver did not match that of the registered owner of the vehicle with that plate number.
Videos of the incident have been posted online, riling netizens who want the driver caught and brought to justice.
Identity of hit-and-run driver in Jurong accident still a mystery http://ebx.sh/1MQo0i5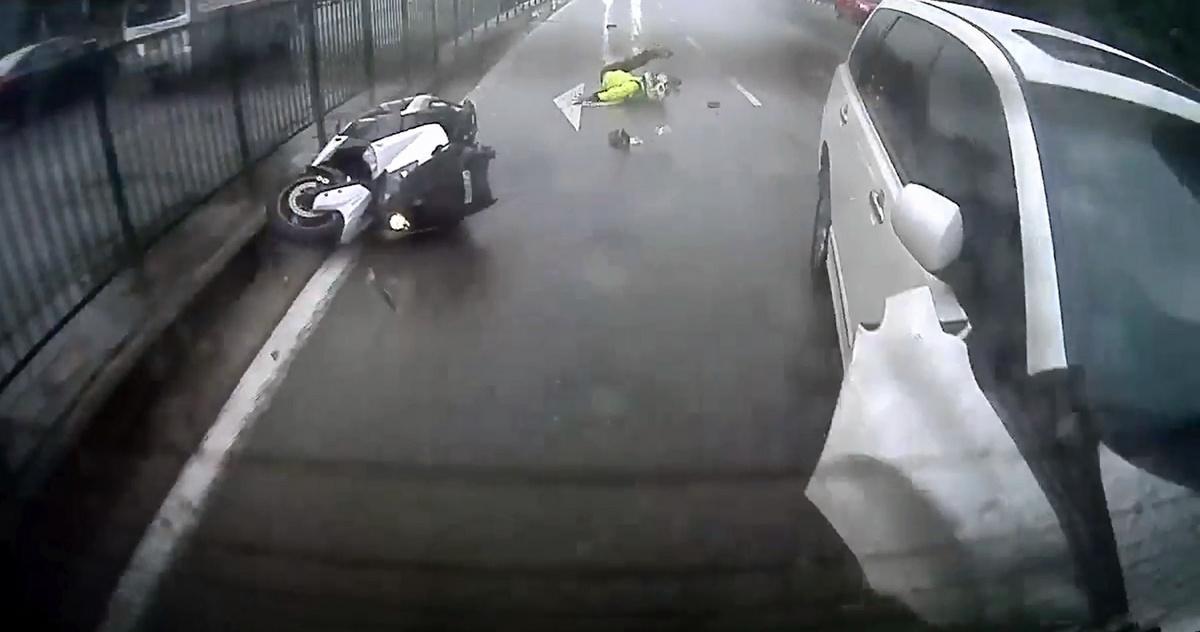 —
—
—
Published on Aug 4, 2015
4 vehicles-chain cum Hit N Run accident happened along Jurong Town Hall Road (towards Jurong East) On Friday, 31 Jul 15, 4.35pm.
White Honda Odyssey SGS9728S collided with a Yamaha Scouter, flinging the rider to the floor, before colliding with another grey Honda car. The Honda spinned, crashed into the railing and ended up on the opposite road.
Due to the impact, the grey Honda car also crashed into another Toyota Van in front.
White Honda driver fleed the scene, leaving the car in the middle of road, without attending to the injured biker and checking out the car and van involved in the accident.
Driver is still at large.
Scooter biker is still hospitalised with serious back injuries.
Eye witness required for the identification of the white Honda driver. Pls email at bernardhojq@gmail.com, if you have any information. Thanks!
—
The driver fled after slamming into a motorcycle, sending the rider somersaulting into the air http://ebx.sh/1eSF6y5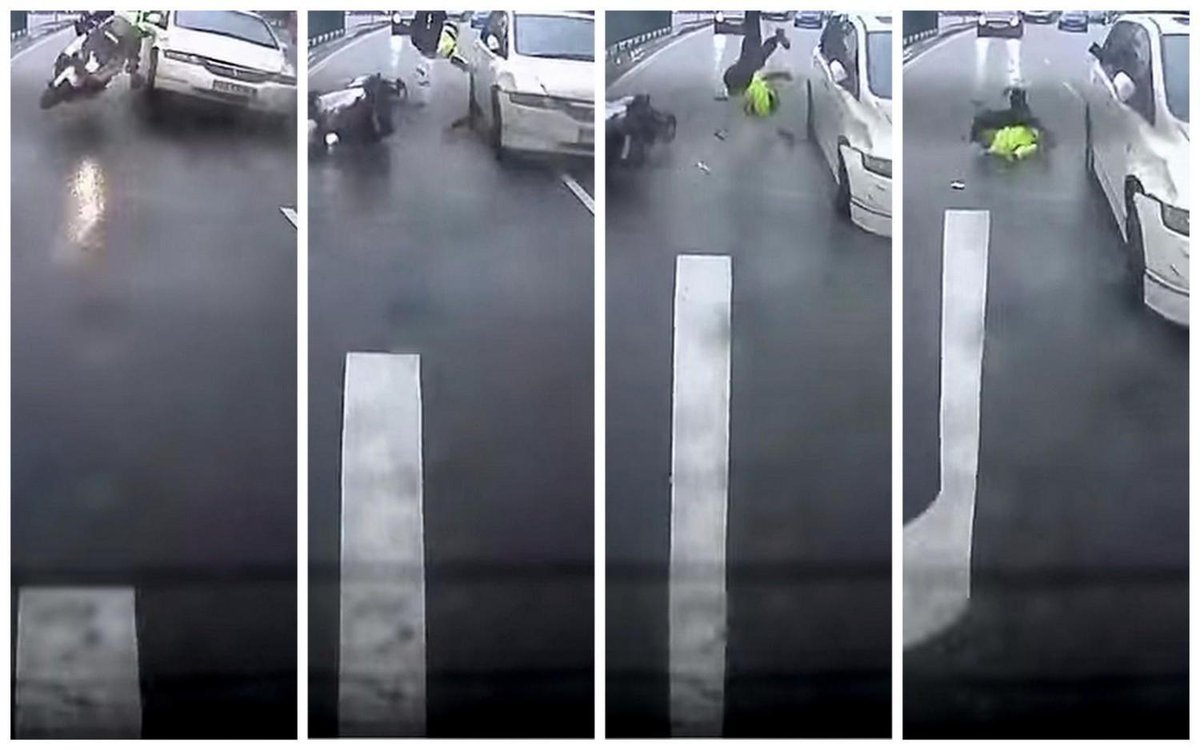 —