____________________________________________________________
The UTCs (Urban Transformation Centers): All links in One
—–
The RTC has 9 initiatives — tourism, skills training, high value farming, 1Malaysia information kiosk, university partnership, processing of agro food products, agricultural products supply chain, 1Malaysia health services and financing facility.
THE RURAL TRANSFORMATION CENTRE (RTC), NAPOH, KEDAH
 Location: The former Kompleks Perniagaan Rehat Dan Rawat
Opening hours: Government office hours
Closed: Friday &  Saturday
Government Departments include:
National Registration Department
Immigration Department
Klinik 1Malaysia
The RTC, which has been operating partially, for a month is similar to the UTC, which combines government offices with shops and food outlets. Most of the 25 shop lots have been taken up.
There is an conditioned co-op shop that offers products from Felda which are cheaper than grocery shops outside.
The other facilities at the RTC are a surau, seminar rooms, and Kedah Regional Development Authority's (Keda) 72 Small and Medium Scale Industry lots, among others.
…
13 August 2017
..
#Top_Stories Robbers blow up ATM machine at RTCJitra, escape empty handed – New Straits Times Online
.
..
Robbers blow up ATM in Jitra but escape empty-handed
.
JITRA: Robbers blew up an automated teller machine (ATM) in at the Napoh Rural Transformation Centre (RTC) building in Changlun early morning today.
The 2.40am incident came to light after people around the area noticed smoke coming out from the building.
Kubang Pasu police chief Superintendent Mohd Ismail Ibrahim said police arrived at the scene after receiving reports and saw smoke coming out from the area where the ATM machine was placed.
http://english.astroawani.com/malaysia-news/robbers-blow-atm-jitra-escape-empty-handed-152230
…
—
09/03/2014- pengoperasian Jpn Kedah di Rtc Napoh bermula #1jpnm pic.twitter.com/6txI7AhmTV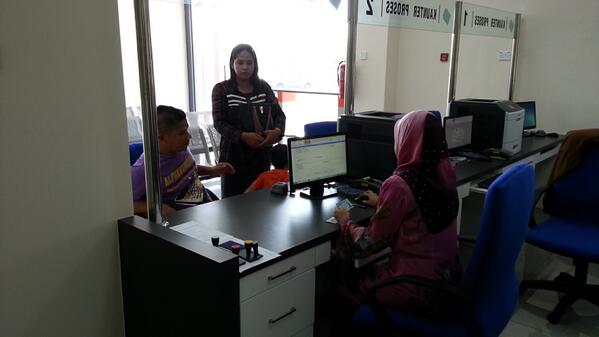 —
Lawatan tim.pengarah ke RTC napoh pic.twitter.com/EYKihNhYoz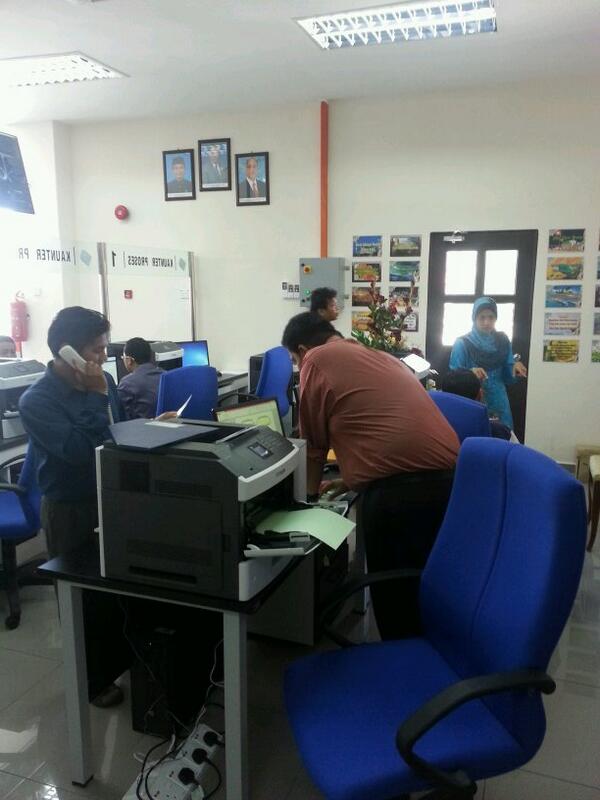 —
…
JITRA – Kerajaan bercadang membangunkan 11 Pusat Transformasi Luar Bandar (RTC) di seluruh negara sehingga hujung tahun ini dalam usaha meningkatkan kemudahan kepada masyarakat luar bandar.
…
Menteri Kemajuan Luar Bandar dan Wilayah, YB. Dato' Seri Mohd Shafie Apdal berkata, penubuhan RTC itu akan dijalankan secara berperingkat-peringkat berdasarkan kesesuaian lokasi tapak RTC berkenaan.
…
Katanya, setakat ini sebanyak enam RTC telah dibangunkan iaitu di Wakaf Che Yeh, Kelantan; Gopeng, Perak; Pekan, Pahang; Kulai Jaya, Johor;  Melaka dan Napoh, Kedah.
…
"Buat masa ini, pihak kementerian masih dalam proses mengenal pasti lokasi-lokasi terbaik kerana penentuan lokasi sangat penting bagi memastikan sasaran penubuhan sesebuah RTC bagi membantu kehidupan masyarakat luar bandar ini berjaya dicapai.
…
"Sesebuah RTC yang kita bangunkan juga merupakan bangunan sedia ada yang kita ubah suai menjadi lebih moden dan kita tingkatkan kemudahan di situ bagi menjimatkan kos perbelanjaan serta mengelakkan berlakunya ketirisan," katanya selepas melawat RTC Kedah di Napoh, di sini.
…
Menurutnya, masyarakat luar bandar kini boleh mendapatkan sebarang maklumat daripada agensi-agensi kerajaan dengan lebih mudah di RTC.
…
http://umtk1796.blogspot.com/2014/03/rtc-di-bina-di-napohkedah.html
———————————————————————–