..
..
Hidir Reduan Abdul RashidPublished 3:06 pm
Elected representatives are allowed to conduct programmes at their constituencies during the movement control order (MCO) period but they must abide by the standard operating procedure (SOP) to curb Covid-19, said Defence Minister Ismail Sabri Yaakob.
He, however, said that while elected representatives need to look after the interests of the people in their constituencies, they must conduct their programmes on a smaller scale with fewer people.
"Big gatherings, jamuan besar (big banquets) are not allowed. When out and about, (elected representatives) do not need large vehicle entourage.
"Enough with just around two people (for example) to follow their entourage to give food or other aid and so forth," he said during a press conference in Putrajaya broadcast live on Facebook this afternoon.
Meanwhile, he also said that in regards to the recent incident of certain VIPs violating the MCO, he said that he was made to understand that the police have taken statements from them and that the police will decide on the next course of action.
Today, it was reported that Perak state executive councillor Razman Zakaria has apologised over an event that involved a group of people, including Deputy Health Minister Dr Noor Azmi Ghazali.
They were pictured having a meal together in apparent violation of the MCO. The pictures went viral online yesterday.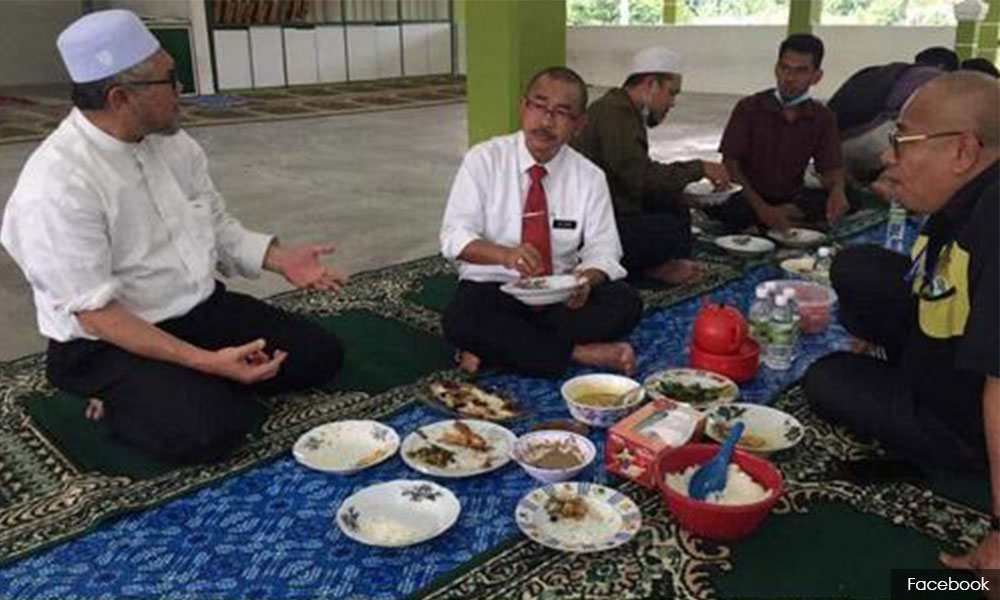 [More to follow]
https://www.malaysiakini.com/news/521433
..
..
..
..
..
..
..
..
..