…
19 Dec 2016
Parking tout asks RM5 from motorist who turns out to be a cop
MALACCA: A parking tout, who had been illegally collecting payments from the public at council parking lots, had a rude awakening on Saturday night when he was arrested upon soliciting payment from a police officer.
.
The undercover cop had apparently entered the public parking lot in Jalan Kampung Hulu near Jonker Walk at 9pm on Saturday and parked his nondescript car into a vacant parking space.
.
The 17-year-old suspect then approached the policeman demanding payment of RM5.
.
The policeman then asked whether the parking was under the Malacca Historical City Council (MBMB), which the suspect replied: "MBMB collects the payment during the day. At night the collection is ours."
.
…
17 Oct 2016
…
HOORAY! He deserves every day he got in jail! I have no sympathy for this jaga kereta, terrorist of parking!
Parking tout gets 10-day jail over RM10 fee
…
A parking tout was fined RM850 or 10 days in jail by the Traffic Court in Kuala Lumpur today for illicitly trying to pocket RM10 out of a car owner after getting him a 'parking space'.
Mohd Haniff Mohd Anuar, 35, pleaded guilty before magistrate Noorul Fhaiez Mohd Nayan to committing the offence along Jalan Tun Razak at 12.50am on Oct 15.
He failed to pay the fine and was sent to Kajang prison to serve his sentence.
According to the facts of case presented by traffic prosecuting officer Insp Hashimah Hashim, Haniff was arrested in an 'Ops Parkir Haram' as he approached and was asking the car owner for RM10.
– Bernama
…
Jaga kereta are a menace.
They take over a few streets and demand money from motorists who park on them.
This is happening all over the country. #MalaysiaBoleh.
In the past, you could get your car scratched all over, or a punctured tyre, if you didn't pay them. My father had all 4 tyres punctured.
Today, three of them might surround you and your family. They might ask for RM10 or RM50, not RM1. The authorities say. "Don't pay them. Report them."
We are not stupid. Our car is at risk. Our family is at risk. We are at risk.
But where are the authorities? Nowhere to be seen. They are all talk no action.
Unless they are pressured to make a raid, they won't do anything.
How many raids have you read about?
Just this one this year. Maybe the first in 2-3 years?
—
30 May 2016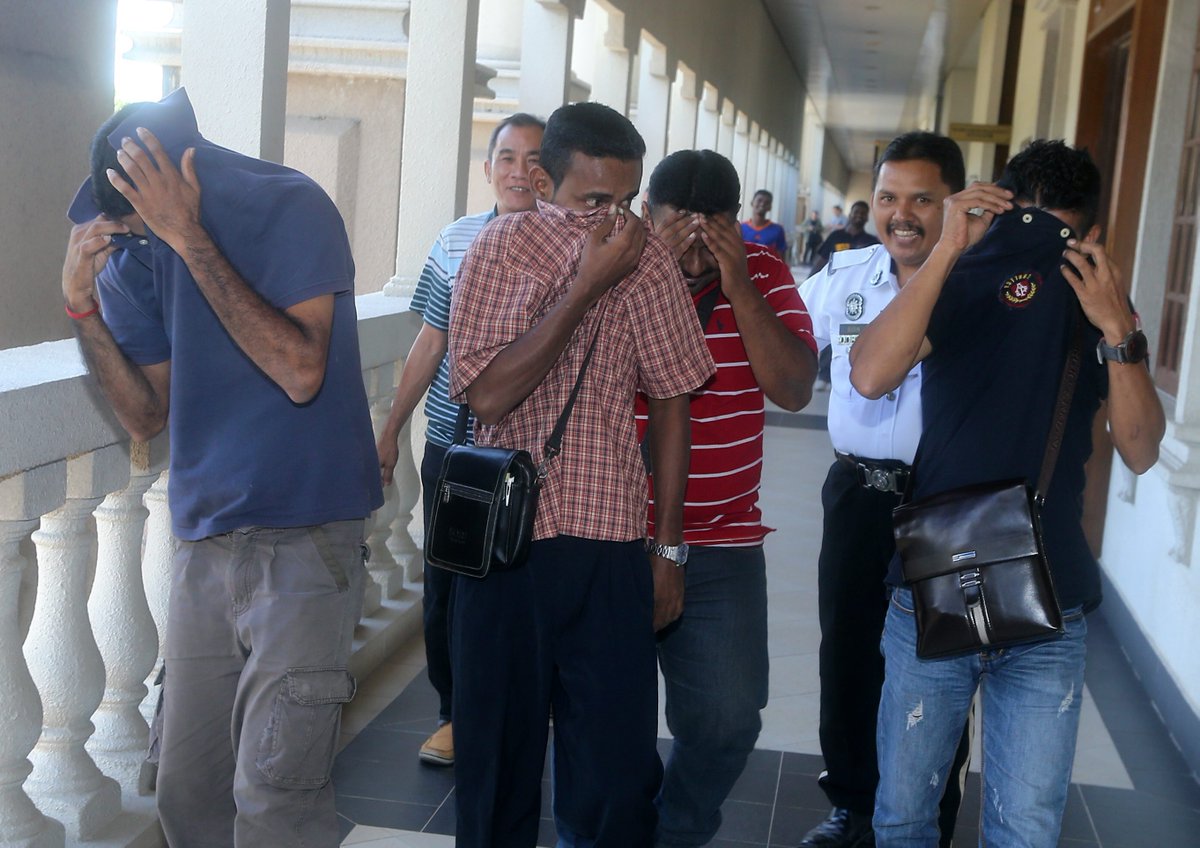 …
By Shanti Gunaratnam
KUALA LUMPUR: Five parking touts (jaga kereta) including a foreigner were fined between RM500 and RM550 each by the magistrate's court for extorting money from motorists.
.
The men, Zainal Samat, 53; A. Narasinga Rao, 37; Joseph Mano Gopal, 33; and Vikramraj Gopal, 30; were each fined RM500, while Puwakdandawe Muhandiramge Geeth Sampath, a 40-year-old Sri Lankan, went home RM550 poorer.
.
They pleaded guilty to committing the offences at various locations in the city – Jalan Medan Tuanku, Jalan Ampang, Jalan Metro Pudu and Jalan Metro Pudu 2 – between May 25 and May 28, from 9.55pm and 2.20am.
—
29 May 2016
'Jaga kereta' boys nabbed, to face charge of extorting from motorists
…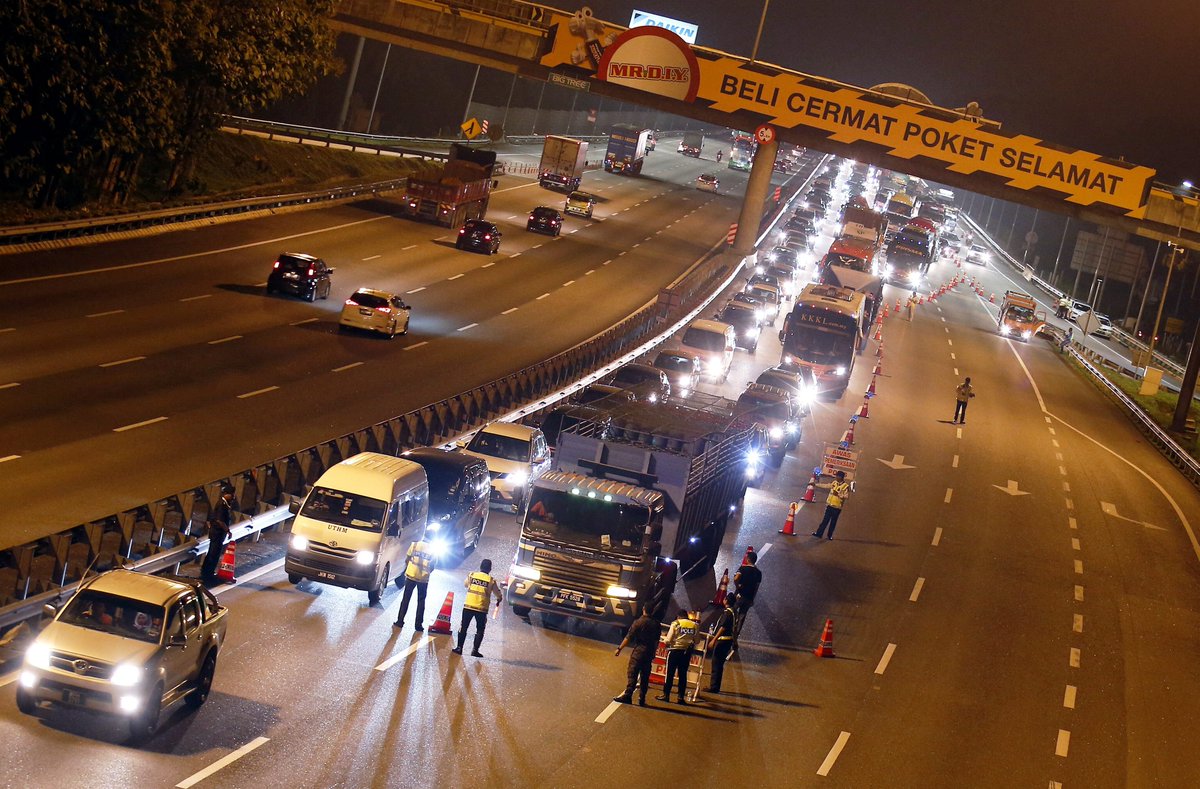 …
By FAISAL ASYRAF – 29 May 2016 @ 12:16 AM
KUALA LUMPUR: The Road Transport Department (RTD) nabbed nine 'jaga kereta' boys who extorted money from motorists in a special operation on Saturday.
.
RTD director of enforcement Datuk V. Valluvan said three of the suspects tested positive for drugs while another suspect is a foreigner who had no valid documents. All nine suspects were aged between 28 and 53.
.
The joint operation comprising the police, National Anti-Drugs Agency (AADK), and Immigration Department, was carried at eight locations in Kuala Lumpur and one in Shah Alam, Selangor.
.
The locations in the city included Kampung Baru, Jalan Medan Tunku, Jalan Dewan Sultan Sulaiman 1, and Jalan Ampang. The operation in Shah Alam took place at Uptown Section 24.
.
"Authorities monitored the suspects' activities for three days and carried out operations on Friday, from 7pm until 7am yesterday (Saturday).
.
"This illegal activity has become a public nuisance. Whenever members of the public park their vehicles by the roadside or near the buildings, these unscrupulous people would come and asking for a parking fee," said Valluvan.
.
—
8 January 2016
NST
'Jaga kereta' boys extorting hapless motorists
By SHARANJIT SINGH – 8 January 2016 @ 11:01 AM
The point here is I don't know if anyone has noticed but there are some really strange things going on these days not only in and around Kuala Lumpur, but also its surrounding areas as well.
.
It is happening not only in so-called shady areas like Brickfields, but also expatriate haunts like Changkat, Bukit Bintang, Mont Kiara, and also other places in Selangor. .
Rowdy and unsavoury characters seem to have staked claims over these places extorting exorbitant sums from motorists who park whether in legitimate lots or, illegally along road shoulders.
.
Most of these jaga kereta boys even have the audacity to set up mobile booths complete with plastic chairs and umbrella shades collecting payments from helpless motorists while claiming to operate valet services on council lots.
.
—
Star
12 February 2014
Return of the jaga kereta menace
Illegal parking attendants are having a field day collecting money from motorists follow-ing the suspension of the new coupon parking system in George Town.
The attendants or 'jaga kereta' have been taking advantage of the situation since the suspension of the new parking fee system on Jan 16 following complaints of insufficient supply of the coupons.
[ Out of the woodwork: A boy earning some pocket money as an illegal parking attendant at Lebuh Keng Kwee. ]
The new coupon parking system would, however, be back in force from Saturday.
A check by The Star found illegal parking attendants were collecting money from motorists who parked their vehicles in Jalan Masjid Kapitan Keling and nearby streets.
Penang Municipal Council (MPPP) Financial Management Committee alternate chairman Joseph Ng Soon Siang said the council could only conduct patrolling to deter the 'jaga kereta'.
"We do not have the 'power to arrest' but we are cooperating with the police on this matter.
"Motorists are advised not pay illegal attendants and to call the council hotline to lodge a complaint.
"Council's enforcement officers will be sent," he said when contacted yesterday.
—