---
Rape and other sexual offences in Malaysia
—
21 April 2016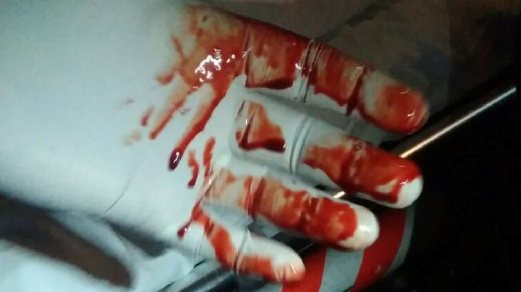 NEW DELHI: A father chopped off the hands of a teenager who allegedly raped his baby daughter before dumping him alive near a canal in northern India, police said Wednesday.
.
Parminder Singh approached the 17-year-old accused on Tuesday after he had appeared in a local court in Punjab state charged with raping the then seven-month-old baby girl in 2014.
.
Police said the 25-year-old Singh lured the teenager away from the court in Bathinda district by offering him an out-of-court settlement, before tieing him to a tree and cutting off both of his hands.
.
"He (the father) took him near a dried up canal, beat him up badly and then tied him to a tree and finally hacked his hands off. There is nothing below the wrists now," Swapan Sharma, a senior police officer of Bathinda, told AFP by telephone.
.
"Locals alerted police and we rushed to the spot. We picked him up, his hands, and took him to the hospital," he said, adding that the accused was in a stable condition.
.
Sharma said police were hunting for the father, a brick kiln labourer who fled after the attack, and have registered a case of attempted murder against him.
.
—