—
5 April 2016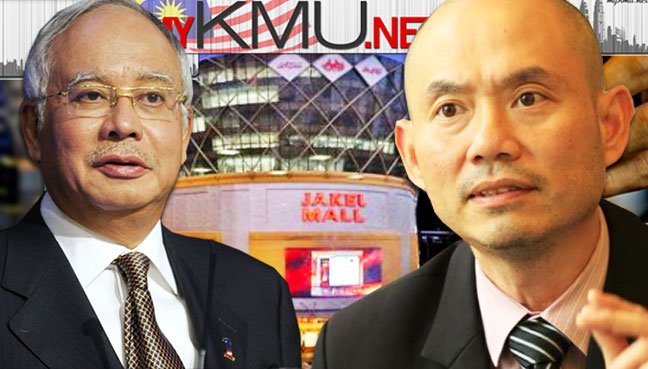 …
Opposition MP Lim Lip Eng queries alleged purchases of clothes and carpets worth RM55 million for charity from clothing store by prime minister.
KUALA LUMPUR: Putrajaya should nominate Prime Minister Najib Razak to the Guinness World Records for being the "most generous leader", a DAP lawmaker has suggested sarcastically.
Segambut lawmaker Lim Lip Eng said this in response to a report by a pro-Umno blog, MyKMU.net, that claimed the RM55million transferred to local fashion house, Jakel Trading, was meant for charitable causes, including providing clothes for disaster victims and orphanages.
The blog also said carpets were bought for mosques.
MyKMU.net's article came following a Wall Street Journal exposé last week, alleging that Jakel Trading received USD14 million (RM55 million) from Najib from 2011 to 2014.
http://www.freemalaysiatoday.com/category/nation/2016/04/05/show-receipts-for-items-bought-for-charity-jakel-told/
—
4 April 2016
…
PM's payment to Jakel fashion house was for charity, claims MyKMU
…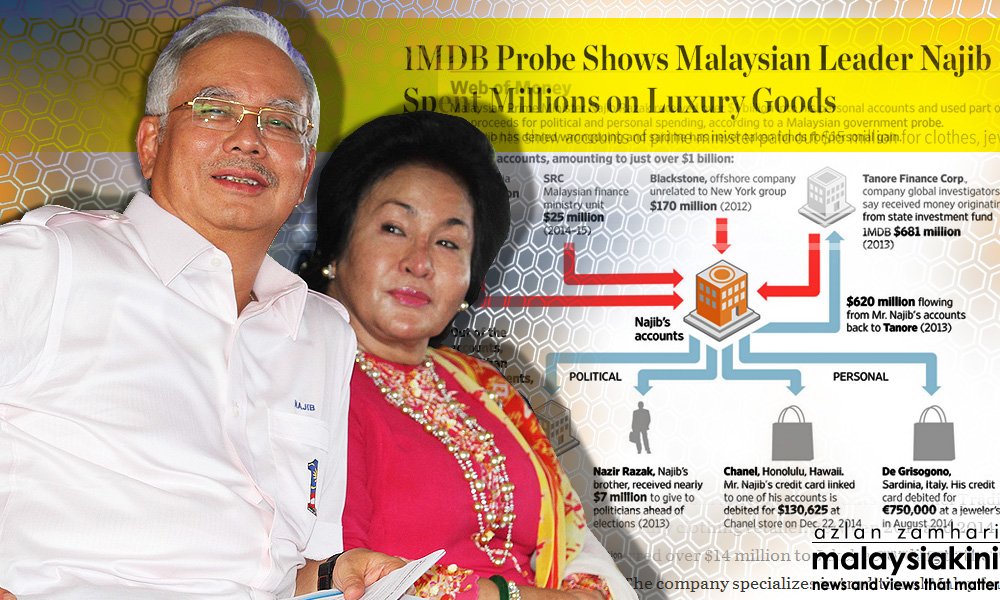 …
Prime Minister Najib Abdul Razak had allegedly paid US$14 million to local fashion house Jakel Trading, and this has become the subject of a police report by a DAP lawmaker.
However, MyKMU claimed that the sum transferred from 2011 to 2014 was for charitable contributions.
This, it said, included clothing and other items for NGOs, victims of natural disasters, orphanages and political wings.
"According to a source, the prime minister would ask Jakel to supply clothing, blankets and other items to victims of natural disasters and pay the company.
"Apart from this, clothes are purchased for orphans in conjunction with Hari Raya which is sponsored by the prime minister," the pro-Najib portal added.
Furthermore, the portal claimed that carpets for mosques are also paid for by the prime minister with Jakel as the supplier.
MyKMU also criticised the international media as well as Malaysiakini for attempting to portray the prime minister's wife Rosmah Mansor as a spendthrift.
"There is no person mad enough to buy clothes from Jakel for tens of millions of ringgit for personal use.
"If it was indeed for personal collection, based on the prices of the clothing in Jakel which is within the affordable range for the majority of Malaysians, Najib would have to rent a warehouse to store all the clothes," it argued.
https://www.malaysiakini.com/news/336480
—
Malaysiakini
Did Najib buy four dresses a day for Rosmah? MP files report
An opposition lawmaker has filed a police report against Prime Minister Najib Abdul Razak over the allegation that he transferred a total of US$14 million (about RM55 million) between 2011 and 2014 to local fashion house Jakel Trading.
Lim Lip Eng's report with the Dang Wangi police headquarters today is based on the alleged breakdown of expenses published by The Wall Street Journal last week.
Speaking to Malaysiakini, the DAP Segambut MP revealed that he did some number crunching on the matter.
"We have checked some dresses cost RM10,000 each at Jakel.
"So did Najib buy 5,500 dresses from Jakel for (his wife) Rosmah (Mansor) in four years? One year equals 365 days, which in turn equals to 1,375 dresses. That is about four dresses a day.
"If the WSJ report is true, this is worse than Imelda Marcos," he said.
…
In his police report, Lim urged investigations into the US$14 million issue with regard to elements of corruption, tax evasion and money laundering.
—