—
Arrested Australian journalists did not breach the seccurity cordon!
—
Click on the link for the video:
http://www.abc.net.au/4corners/stories/2016/03/28/4431284.htm
—
29 March 2016
Cars, holidays, jewellery – report details PM's alleged spending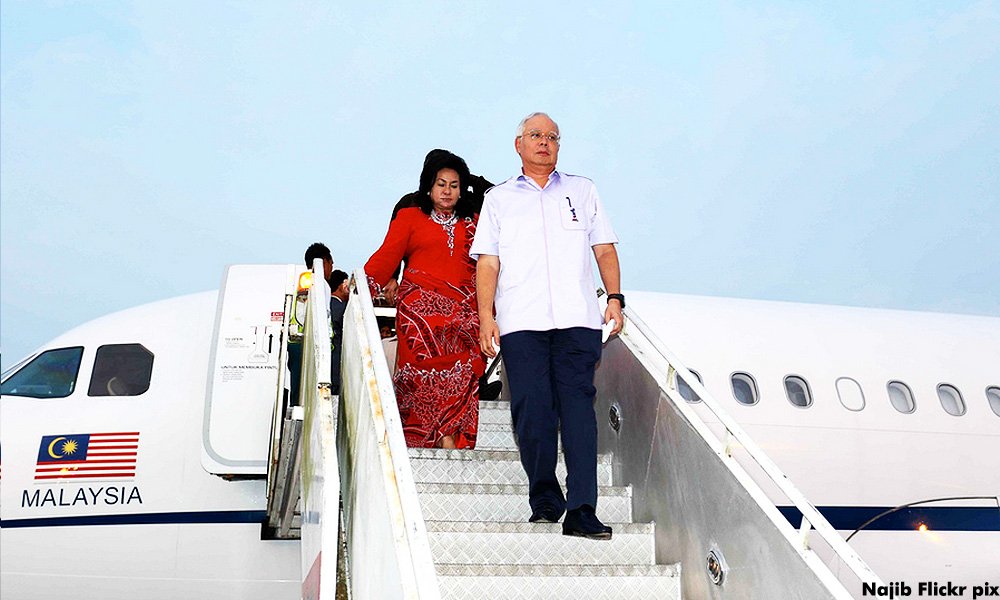 …
Millions of ringgit from an Ambank bank account purportedly belonging to Prime Minister Najib Abdul Razak were spent on jewellery, holidays, cars and political campaigns.
This is according to Australian Broadcasting Corporation (ABC) in its report which details the transactions of the account which is held in Ambank under the codename "Mr X", which it claims belongs to the prime minister.
The banking records were obtained by the ABC's 'Four Corners' journalists, the report said, but did not disclose the source of the records.
The spending include:
Jewellery – RM3.2 million (paid using a Platinum Mastercard and Visa credit cards);
Political campaigns – RM24 million to Solar Shine Sdn Bhd, a firm linked to 1Malaysia NGO which held many campaign events for BN;
Payments for media and advertising – sum undisclosed;
Payments for Sarawak United People's Party (SUPP) and Liberal Democratic Party (LDP) – sum undisclosed;
Rahah Foundation – RM7.5 million (The foundation and Najib once donated cows to the Selangor police for Aidiladha ritual slaughter);
Hotel stays – RM395,782.40 at Shangri-La Hotel, Kuala Lumpur;
Shopping – RM360,000 with fabric retailer Jakel Trading;
Holidays – RM178,000 for travel agency Two One Holidays Malaysia;
Luxury Cars – RM167, 959.50 for luxury car trader Signature Exotic Cars;
Businesspeople, academics and lawyers – sum unspecified.
When contacted, the Malaysian Anti-Corruption Commission declined to confirm if the details published by ABC matched its investigation findings.
Malaysiakini has contacted the Prime Minister's Office for a response.
https://www.malaysiakini.com/news/335712
—
Pro-Najib portal: 'Four Corners' of liars, madmen and the senile
A portal, which is a staunch defender of Prime Minister Najib Abdul Razak, has rubbished the Australian documentary 'Four Corners' titled 'State of Fear: Murder and Money in Malaysia'.
MYKMU.net claimed that the 44-minute programme featured characters who could be considered mentally unstable, liars, drunks and those who are senile.
The portal also described it as a "short film" and not a documentary because the latter would require evidence and analysis, which are absent in the programme.
"The short film starts with the footage showing the rudeness of (Australian journalist) Linton Besser for ambushing the prime minister's event with the people just to ask him about the investigation into his (bank) account.
"The reporter did not wait for the press conference but stopped the prime minister in his tracks as if they still colonise this country.
"Besser must realise that Najib is the prime minister and not a bar owner in Australia with its lineage of English prisoners. The prime minister of Malaysia is always open to questions during press conferences but not when ambushed in the middle of the road," it added.
As for the Four Corners' "short film", MyKMU said it was nothing more than a political narrative which compiled the views of certain individuals with an agenda against the prime minister and linked them to issues such as the murder of deputy public prosecutor Kevin Anthony Morais, Ambank founder Hussain Najadi, the money in the prime minister's accounts and the killing of Altantuya Shaariibuu.
https://www.malaysiakini.com/news/335709
—
Tian Chua Retweeted
The four corners programme embarrassment to Malaysia. Will our Ministers act responsibly and be on the right side of history? @Khairykj
—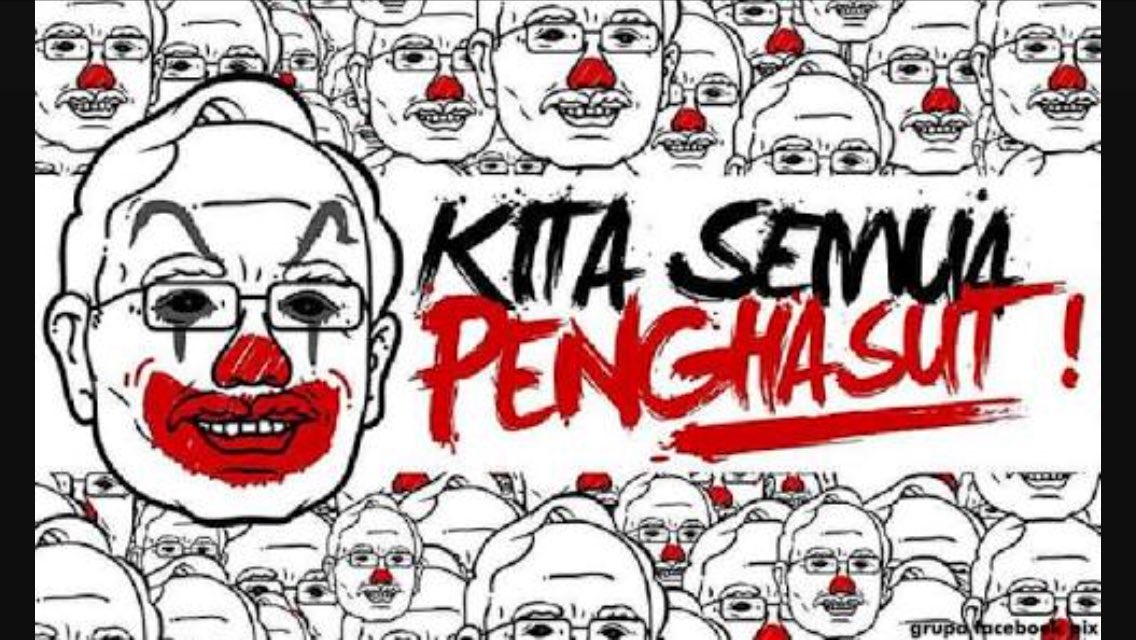 —
28 March 2016
Extraordinary flow of funds to Najib's accounts: Aussie documentary
…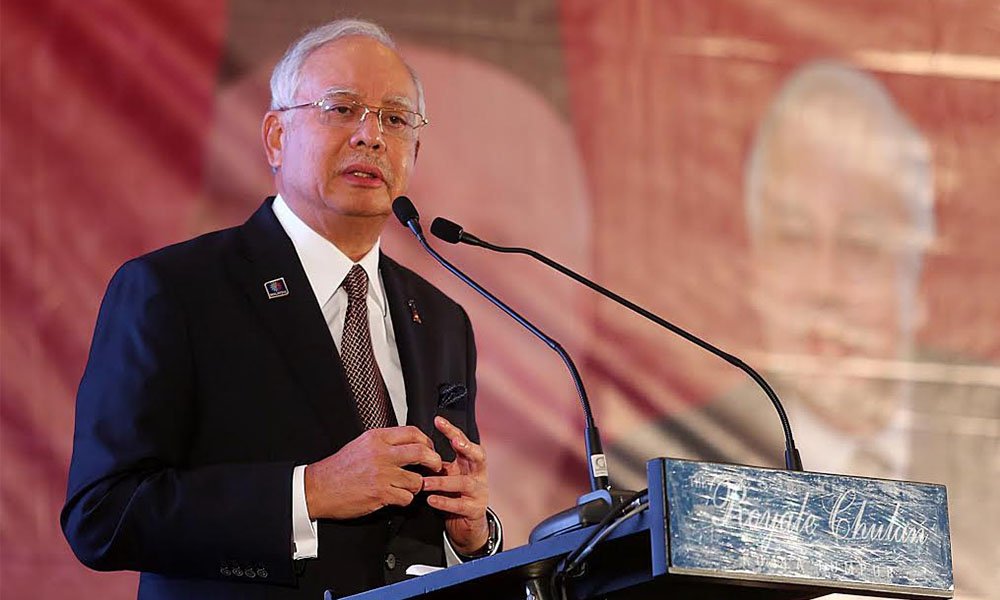 …
The Australian documentary 'Four Corners' has laid out what is purported to be details of Prime Minister Najib Abdul Razak's personal bank accounts.
The programme said that its crew had been shown the bank documents by an unnamed 'high-level source'.
"The banking documents reveal an extraordinary and steady flow of money between 2011 and 2014," said the programme narrator.
Among others, US$75 million (RM301 million in today's exchange rates) purportedly came from a Saudi prince, while another US$80 million (RM321 million) came from the Saudi Arabia's Ministry of Finance.
A further US$120 million (RM482 million) supposedly came from an unnamed British Virgin Islands shell company. All three transactions were reportedly made by June 26, 2012.
…
The documentary also listed two transactions in March 2013 that supposedly came from another BVI company, totalling US$681 million. This is the often-reported RM2.6 billion political donation.
The total received by Najib, according to the documentary, was US$1.03 billion (RM4.14 billion) by April 10, 2013 – just over a month prior to the 13th general election.
The documentary was aired by the Australian Broadcasting Corporation (ABC) today, and the 44-minute documentary titled 'State of Fear: Murder and Money in Malaysia' is now available online.
Its journalist Linton Besser and camera operator Louie Eroglu had previously been arrested and deported from Malaysia during the shooting of the documentary earlier this month, after they tried to pose questions regarding the transfers to Najib.
https://www.malaysiakini.com/news/335622
—
State of Fear
Updated March 28, 2016 20:34:00
State of Fear: Murder and Money in Malaysia.
"I think there is an atmosphere of total terror."
It's a story of intrigue, corruption and multiple murders, stretching from the streets of Malaysia's capital Kuala Lumpur, to Switzerland, France and the US as well as Hong Kong and Singapore, all the way to Australia's doorstep.
"He said 'You know I can't talk much, he said, because my phone might be bugged'".
The money involved is astonishing.
"The person who made the gift must be extremely rich to be able to just give away US$681 million."
"The fact that it's going to the personal account of the Prime Minister is unprecedented."
And the escalating scandal is threatening to bring down Malaysia's Prime Minister
http://www.abc.net.au/4corners/stories/2016/03/28/4431284.htm
—