—
—
8 February 2016
…
London's Lambeth Bridge Bus Explodes: ISIS Bomb Terrorism Fears Fired Up By Jackie Chan… http://i.inq.cm/05QG9Hh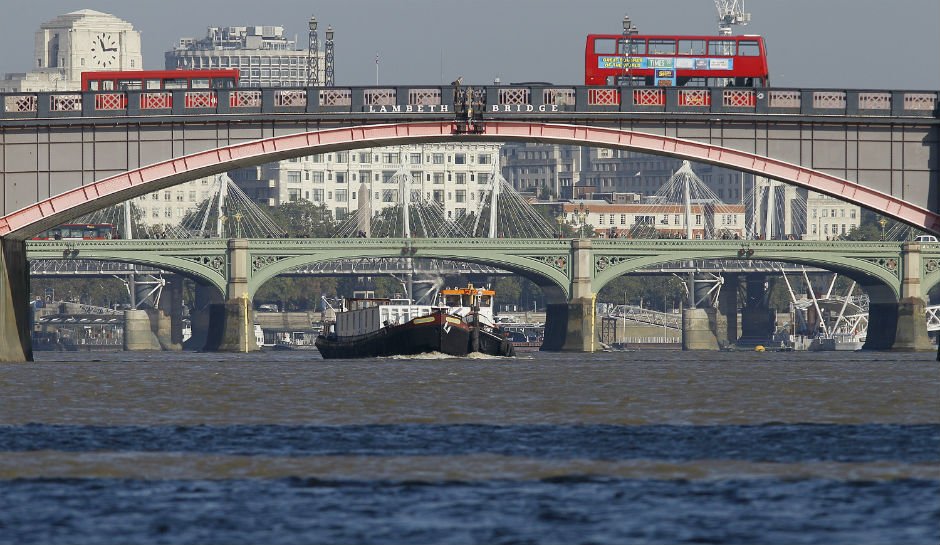 …
The Lambeth Fire Department's Twitter account called the bus explosion "just another day on the River," presumably the River Thames, as seen in the above photo with Lambeth Bridge in foreground and Westminster Bridge in the below portion of the photo.
As reported by the Independent, the bus exploding on Lambeth Bridge — although a very cool explosion — caused fears among those watching who didn't know the London explosion was for Jackie Chan's upcoming movie, called The Foreigner.
The movie will not only star Chan, but Pierce Brosnan, as well — and apparently requires a nice scene of a bus being blown up in London. Those watching from a nearby park in central London and other locations close to the explosion on Lambeth Bridge who knew nothing about Jackie's movie scene were freaked out. Their social media posts and comments and responses to the bus that was bombed prove that they believe it could've been a terrorist attack instead of a climatic movie scene.
However, folks had been warned that the bus explosion would happen on Sunday morning, February 7. The London SE1 Twitter account shows a photo of a warning that the Lambeth Bridge would be closed on Sunday, and the Twitter tweet warned that controlled explosions would occur.
…
Read more at http://www.inquisitr.com/2774819/londons-lambeth-bridge-bus-explodes-isis-bomb-terrorism-fears-fired-up-by-jackie-chans-the-foreigner-video/#t97VdCgTBPgGpmUz.99
—
Noticed this on Lambeth bridge as we passed. Got v worried until we realised they were filming! #theforeigner
—
Jitters in London as bus explodes for Jackie Chan film 'The Foreigner' http://nbcnews.to/1nQWnwg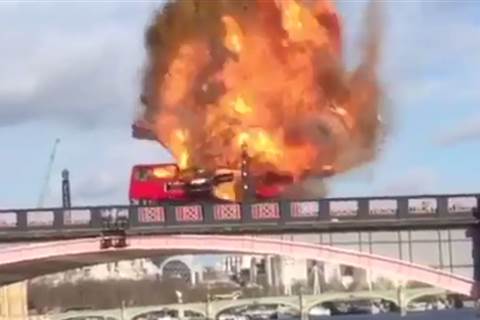 —
Panic ensues as bus explodes on London bridge during filming for new Jackie Chan movie http://abcn.ws/1Xc15Ry 
—