—
REMEMBER THE MAN WHO CLAIMED CORRUPTION BY JPJ OFFICERS IN A VIDEO?
He was shot dead.
—
14 Febnruary 2014
No link between businessman's death and RTD, says director
The Penang Road Transport Department (RTD) will take legal action against any quarters that linked the department with the death of businessman Syed Amen Jaizul Abidin, who was fatally shot last Thursday.
Penang RTD director Noorul Habib Abdul Guduse said the department was looking into a claim which linked Syed Amen's death to an incident at the lobby of the Batu Uban RTD office in Batu Gelugor.
11 February 2016
…
Malaysiakini
Murdered businessman threatened for being outspoken, says widow
Businessman Syed Amen Jainul Abidin who was gunned down in George Town early today, had been threatened several times for being vocal in defending the rights of the locals.
His widow, Masita Abu Bakar, said the 46-year-old victim had informed her of the threats and urged the family to be more cautious.
She said Syed Amen had often helped his friends who were in difficulties and although many knew him as a no-nonsense person, "in reality, he was easily moved" when others were in dire straits.
Masita, also 46, was speaking to reporters at the Penang Hospital's Forensics Medical Department here today.
…
Masita said the couple married 10 years ago and were childless because she experienced miscarriages several times, including the latest last week.
"As a wife, I am very sad and it is indeed, difficult to accept this fact, but I do and I resign myself to it as this is God's will.
"I hope the police will nab whoever shot my husband as soon as possible," she added.
Syed Amen was also a notable activist speaking for the rights of those who felt 'short-changed' by the local authorities. He received the Penang Bumiputra Icon Award in 2008.
In 2014, his car wash outlet in Jalan Arraton here was torched by a group which was reportedly unhappy with the victim for speaking out for the rights of the local folks.
—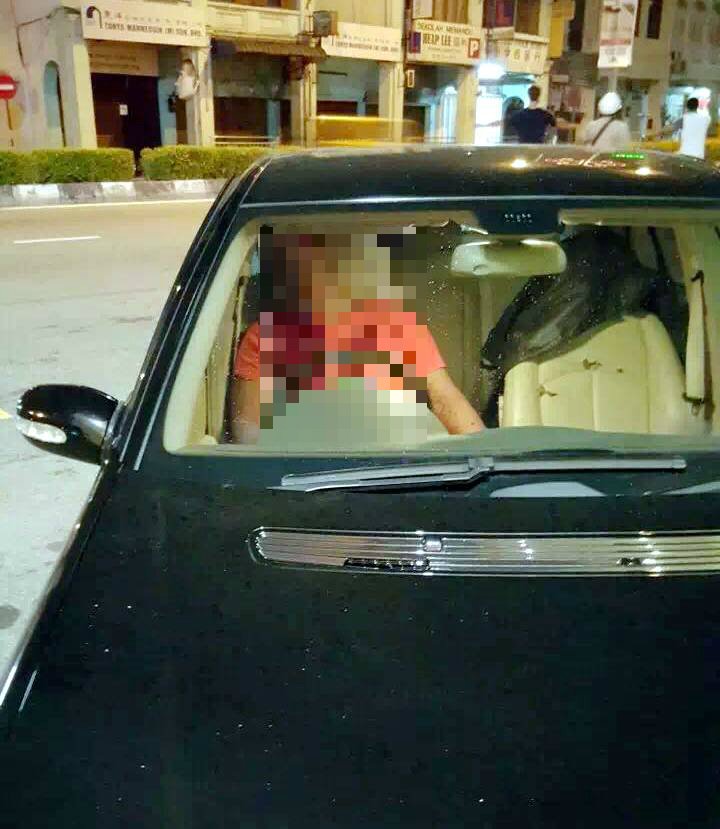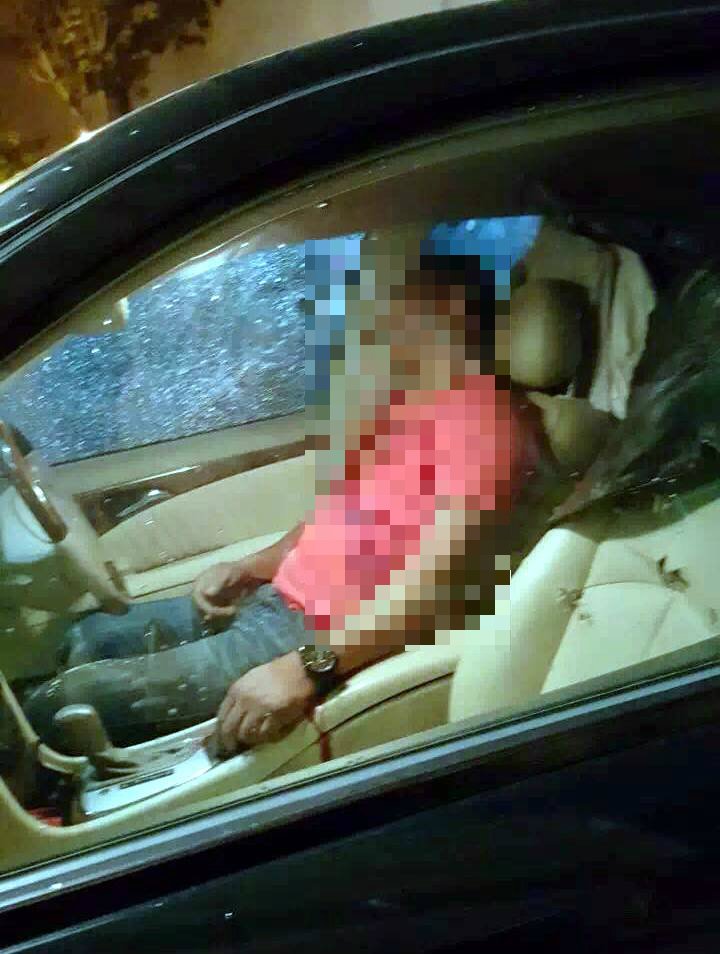 —
—
…
Terkejut dengar berita bro yg viral video pasal JPJ tu mati d tembak 6kali di depan Gama, Penang td pagi. Innalillah
Terkejut dengar berita bro yg viral video pasal JPJ tu mati d tembak 6kali di depan Gama, Penang td pagi. Innalillah
—
Star
11 February 2016 | MYT 7:53 AM
Businessman gunned down in Penang
Pix by LIM BENG TATT.
GEORGE TOWN: A businessman was shot dead at point-blank range in front of a superbike shop in Jalan Datuk Keramat here after being tailed by two men.
The 46-year-old nasi kandar restaurant and car wash centre owner, identified as Syed Amen Jainul Abdin, was shot twice in his head, twice in his chest and once in his arm.
It was believed that he had pulled over his Mercedes Benz E-Class in front of the shop after realising that he was being followed by a motorcycle.
Upon stopping, one of the assailants alighted from the motorcycle and fired six shots, five hitting the businessman while the other missed during the 3.30am incident Thursday.
Penang CID chief Senior Asst Comm Datuk Zakaria Ahmad said the assailant also fired another shot towards two Rela personnel guarding the shop which had missed.
"It is too early to establish the motive. We will investigate this from every angle.
http://www.thestar.com.my/news/nation/2016/02/11/businessman-gunned-down-in-penang/?utm_source=dlvr.it&utm_medium=twitter
—
Star
1 January 2016
Man charged with outraging modesty of JPJ officer
GEORGE TOWN: A 45-year-old businessman, who was recorded on video allegedly uttering foul language at a Road Transport Department (JPJ) officer, has been charged in a magistrate's court here with outraging the latter's modesty.
Syed Amen Jainul Abdin (pic), who runs a car wash centre, claimed trial to outraging the mo­­desty of JPJ officer Asymal Man­sur, 41, by uttering profanity and also saying "You all semua makan rasuah" (All of you take bribes) outside the lobby of the Batu Uban JPJ branch in Gelugor here at around 4.45pm on Nov 26.
Syed Amen, from Jalan Tun Dr Awang in Bayan Lepas, replied "yes" when asked if he understood the charges.
In seeking for a lower bail amount, Syed Amen's defence counsel Rosli Ismail said his client was not a flight risk.
Rosli said his client owned seve­ral vehicles and discovered that he could not renew his road tax.
"I then advised him to go to JPJ to enquire why his vehicles' road tax could not be renewed.
"When he went to JPJ, the officers informed him that one of his vehicles had been booked in 2013 in Baling, Kedah, and that the same vehicle had also been seized by JPJ in 2003," he said.
http://www.thestar.com.my/news/nation/2016/01/01/man-charged-with-outraging-modesty-of-jpj-officer/icle had also been seized by JPJ in 2003," he said.
—
Malaysian Crime Awareness Campaign The saga continues. Syed Amen bin Jainul Abdin paid a visit to MACC/SPRM.
—
Claims by man in viral video false: RTD http://www.nst.com.my/news/2015/12/119612/claims-man-viral-video-false-rtd …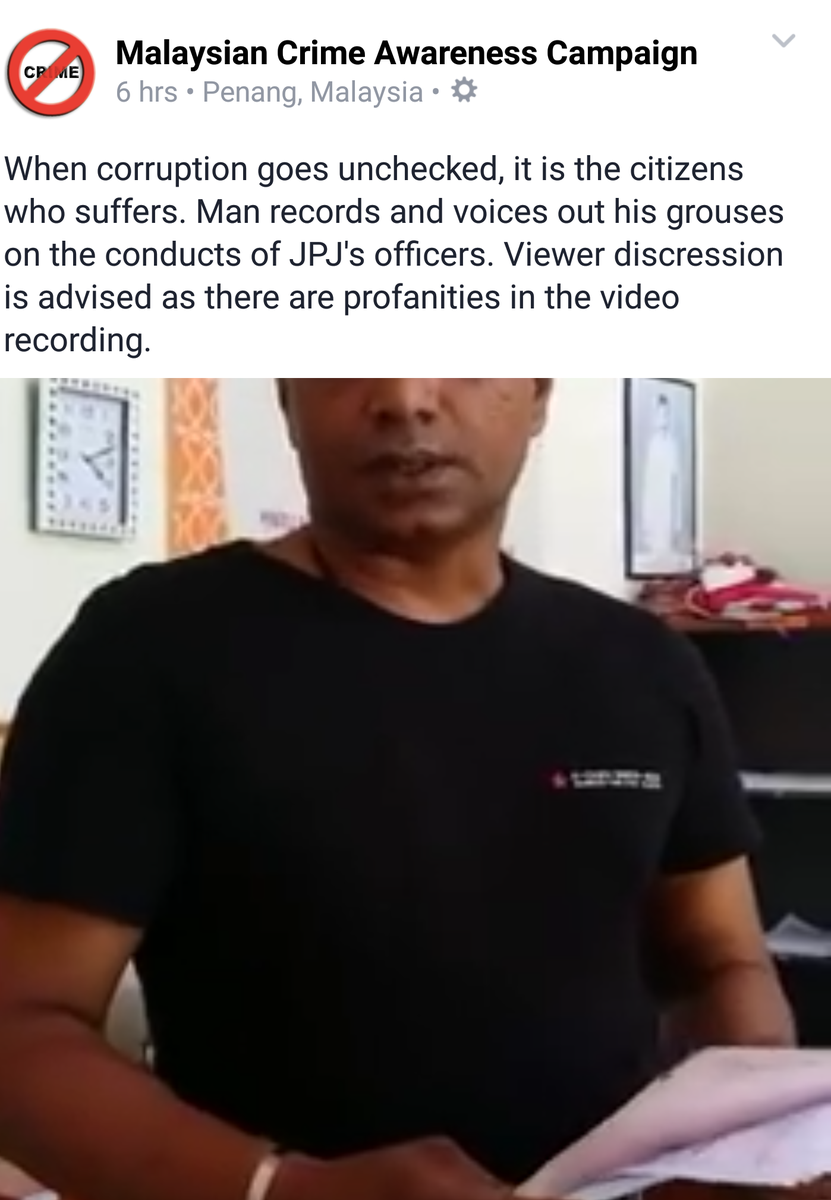 …
By PREDEEP NAMBIAR – 29 December 2015 @ 9:58 PM
GEORGE TOWN: A video of a man grumbling over alleged mistreatment at the Penang Road Transport Department (RTD) has gone viral on Facebook.
…
The six-minute video posted on the Malaysian Crime Awareness Campaign page showed the unidentified man ranting over his inability to renew his road tax.
…
He claims that he bought a used car worth RM78,000 which had a tampered chassis identification number.
…
The man claims that a mechanic had "accidentally" changed it.
…
He goes on to say that his car was then apparently impounded by the RTD and was subsequently used by another person, despite it being impounded.
…
After approaching the RTD office in Batu Uban here to "reclaim" his car, he was told that it was not possible.
…
"I am worried if the car could be used for illegal activities," he was heard saying in the video.
…
A Penang RTD spokesman said the owners claims were not true and the car was returned to the owner.
—