—
22 December 2015
…
DAP man 'detention' nothing to do with 'Mana RM2.6bil' posters, say Cheras police
…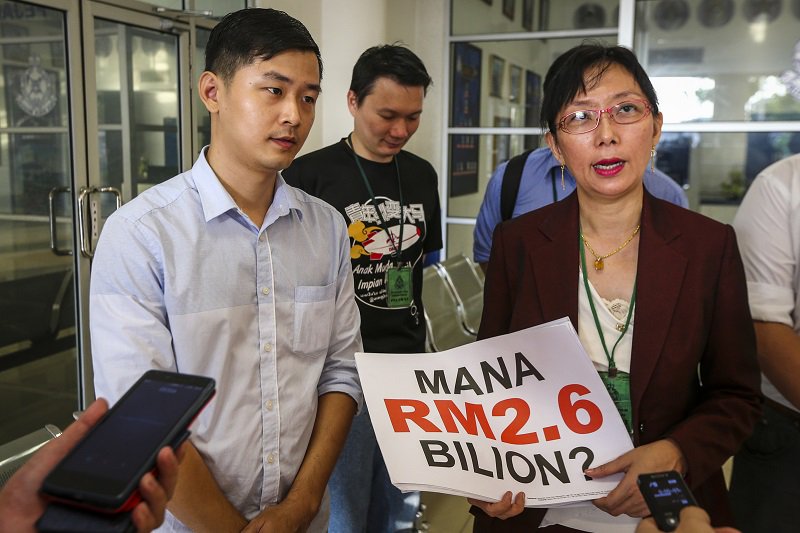 …
Police have clarified that there was a confusion over the "detention" of Pahang DAP member Low Weng Chew today, saying that it was a misunderstanding.
Cheras police chief ACP Chong Kok Sin said the Raub DAP Socialist Youth (Dapsy) chief was stopped as part of a routine procedure.
"It was a misunderstanding. It was just a normal check," he told reporters.
…
Chong said the matter had nothing to do with the posters.
He added that during random checks, police would bring back individuals to the station for further checks to determine if the person was involved in other cases.
"So, it was not a matter of the 'RM2.6 billion' posters."
DAP lawmaker Teresa Kok, who notified members of the media on the matter, said she had accepted Chong's clarification.
"We were initially angry because police said they wanted to do a urine test.
"Just now, when we entered the investigation room, police said there was no case and also no statement was taken.
"I am glad that the OCPD is here," she said. – December 22, 2015.
– See more at: http://www.themalaysianinsider.com/malaysia/article/da
p-man-detention-nothing-to-do-with-mana-rm2.6bil-posters-say-cheras-polic?utm_source=dlvr.it&utm_medium=twitter#sthash.XLQ8s42C.dpuf
—
DAP man with 'Mana RM2.6b?' posters lands in trouble with cops
…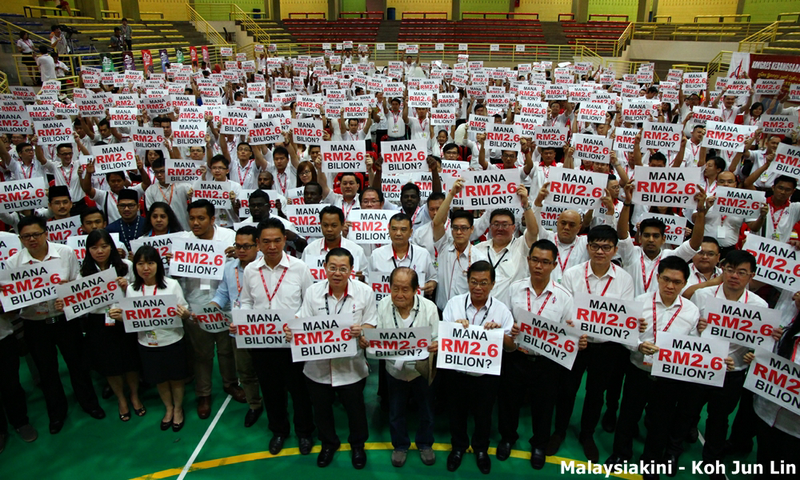 …
A DAP member, who was driving around with a stack of 'Mana RM2.6 billion?' (Where is the RM2.6 billion) posters in his car boot, was asked to go to the police station, where he supposedly underwent a urine test as well.
However, Cheras district police chief Chong Kok Sin later described it as a routine check, adding that the man has been freed.
Low Yong Zhao, from Pahang, was driving in Taman Midah, Cheras when he was stopped by two policemen on patrol this afternoon.
When they asked him to open the boot, the police found some 20 'Mana RM2.6 billion?' posters.
After some discussions, aided by DAP vice-chairperson Teresa Kok through his mobile phone, the police asked Low to follow them to the Cheras district police headquarters.
They're not arresting him, they just want him to go to the police station to make a report that he was stopped by the police," Low's friend, known only as 'Billy', said.
He said the police also told them that they wanted Low to undergo a urine test.
He also claimed the police are willing to let Low go but only if he got rid of the posters and followed them back to the station.
However, a few minutes later, he said the police appeared to have changed their minds and insisted Low take the posters with him and come to the station.
"They twist and turn […] right now they claim they are asking him to go to the police station to make a police report about him being stopped and also on the posters," Billy said.
https://www.malaysiakini.com/news/324260
—
Malaysian Insider
Singer-actress Soo Wincci says demanding Najib's resignation a 'responsibility'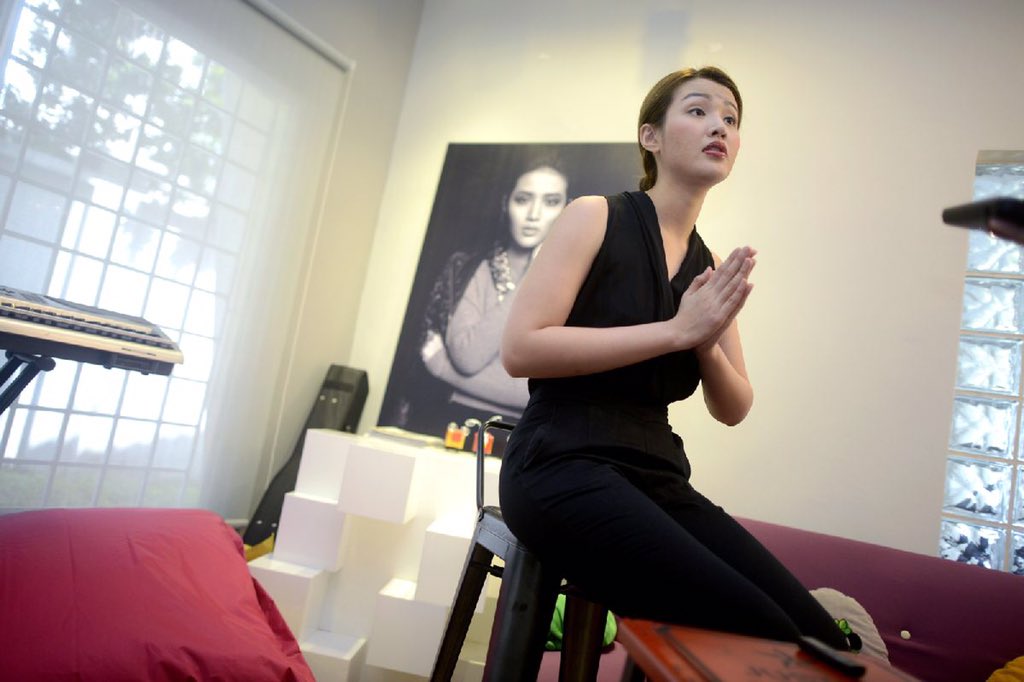 …
Malaysian singer-actress Soo Wincci recently made headlines when sponsors pulled out of her first solo concert in the country, after she made a video demanding Datuk Seri Najib Razak resign as prime minister.
But insisting that the show must go on, the former beauty queen bankrolled the October 31 concert herself and managed to get a full house at the Plenary Hall in the KLCC Convention Centre in Kuala Lumpur.
Looking back on the entire saga nearly two months later, the winner of the Miss World Malaysia 2008 said she had no regrets about releasing her outspoken video, made at the same time as the Bersih 4 rally in late August, despite the troubles it brought her.
She said the controversy surrounding Najib as well as the debt-laden 1Malaysia Development Bhd (1MDB) needed to be resolved immediately, and that all Malaysia's problems were caused by just one man.
"It is just one person at the end of the day. The leader is important. It is not about the party, it is about the leader.
"Just change the leader. We all have the right to this. We don't want leaders that control us, we want leaders that lead," said Wincci, 30.
The University of Reading (UK) law graduate, who has made a name for herself as a singer in Taiwan, urged every Malaysian to speak out for the sake of the country's future.
"We are born in the Asian culture, so we don't always like to speak out. In the end, we blame the leaders, but what matters is that we resolve the problems," said Wincci.
– See more at: http://www.themalaysianinsider.com/malaysia/article/singer-actress-soo-wincci-says-demanding-najibs-resignation-a-responsibilit#sthash.uAQHx7Nr.dpuf
…
—