—
16 December 2015
WHAT WENT SO WRONG FOR THIS TO HAPPEN? Where is the mother?
The boy is in the lock-up at the Wangsa Maju police station, waiting for trial.
—
Malaysia: Father turns son, 14, in for stealing his smartphone said to be worth $32,649
#Malaysia man turns son, 14, in for stealing his smartphone said to be worth $32,649 http://bit.ly/1P6qs3L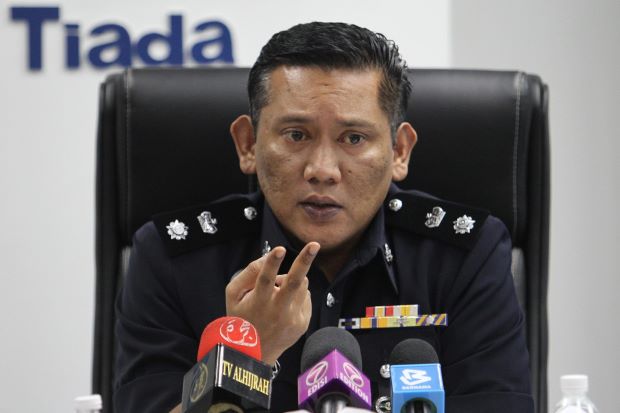 …
KUALA LUMPUR (The Star/Asia News Network) – A man has set the police on his own teenage son, after the boy stole his smartphone that apparently had a RM100,000 (S$32,649) piece of software in it.
Even the police were taken aback by the demands of the man, who showed no emotion as officers remanded the 14-year-old boy.
Instead, he asked police to "arrest, charge" and "send him to Henry Gurney (prisoner school in Malacca)", said Superintendant Mohd Roy Suhaimi Sarif, police chief of Kuala Lumpur's Wangsa Maju district.
The father, a 46-year-old telecommunications officer, had told police that his Samsung Note 4 had a special piece of software in it that was worth RM100,000. He said it had gone missing from his home in Kelompok Mawar at about 11pm on Dec 13.
"I don't know what kind of software it is. He just said it was worth a lot of money. He also lost about RM200," said Supt Mohd Roy.
"At first he thought it might have been a break-in but after seeing that there were no signs of forced entry in the house, his suspicions immediately went to his son."
The father lodged a police report against the boy, who as it turns out, had swiped the phone from the man's bedroom and had sold it off for RM400.
Police arrested the boy the following day in Wangsa Walk. The teen confessed to selling the phone to so that he could have money to have "fun with friends".
"We arrested a 20-year-old and a 27-year-old who bought the phone from the boy and then returned it to the father. We asked if he wanted to drop the charges since it was his son but the father said 'no'. He wanted us to proceed with the charging," Supt Mohd Roy said.
http://www.straitstimes.com/asia/se-asia/malaysia-man-turns-son-14-in-for-stealing-his-smartphone-said-to-be-worth-32649
—