—
No, chicken feet did not cause the accident.
After the first accident, a trailer driver slammed on his brakes as he wanted to see what was happening, and that caused another accident.
—
17 December 2015
This headline is humorous.
What a fowl up http://ebx.sh/1QNBYmA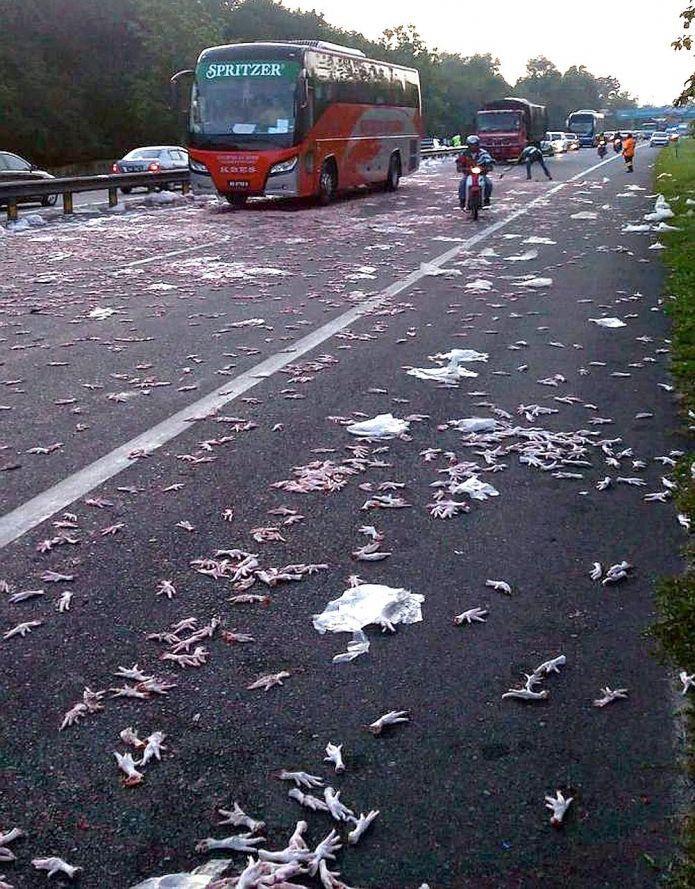 —
theSundaily got it spot on!
Accident floods highway with chicken feet
Posted on 16 December 2015 – 04:52pm
Last updated on 16 December 2015 – 07:00pm
—
NST
Chicken feet causes eight-vehicle collision on NSE
…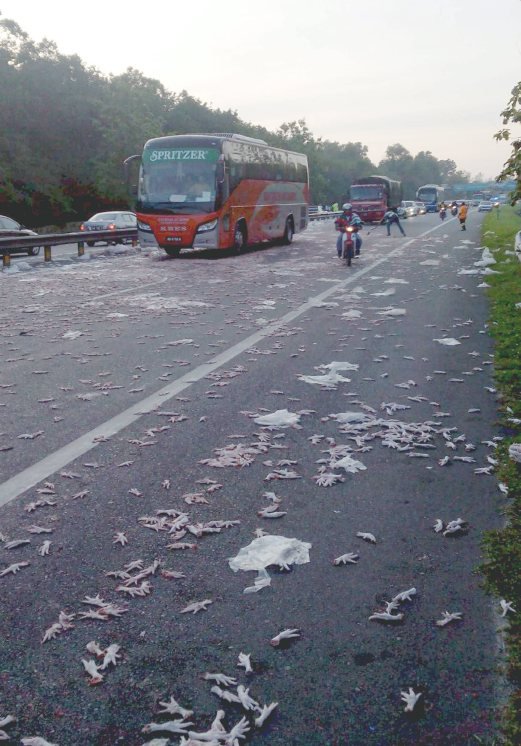 …
By MELISSA DARLYNE CHOW – 16 December 2015 @ 6:30 PM
SUNGAI PETANI: A stretch of the North-South Expressway, near here, was a sea of chicken feet this morning, after a eight-vehicle collision on either side of the highway, which included three lorries laden with chicken feet.
…
The accidents, which occurred at KM92.2 of the highway at 6.30am near the Sungai Petani Utara exit, also involved a trailer, and at least four other cars.
…
According to a Kuala Muda district traffic police spokesman, the incident occurred after the driver of the lorry carrying chicken feet lost control of his vehicle, which then skidded and rammed into the rear of the trailer loaded with cement.
…
At the same time, a Honda City and another lorry, in their bid to avoid hitting the lorry, also skidded to the side of the highway, while the driver of another vehicle landed in a drain.
…
Meanwhile, on the southbound lane, an accident also occurred after the driver of a trailer suddenly slammed on the brakes as he wanted to see the accident on the other side.
…
"As a result, a Toyota Vios coming from behind could not stop in time and collided with the trailer.
…
—
BOMBA ‏@bombaJBPM 13h13 hours ago
16/12/15: KMLGN 3 LORI AYAM & KERETA DI KM 92.2 L/RAYA PLUS ARAH UTARA & SELATAN (KEDUA2 ARAH) 6.46 pg. 3L cdra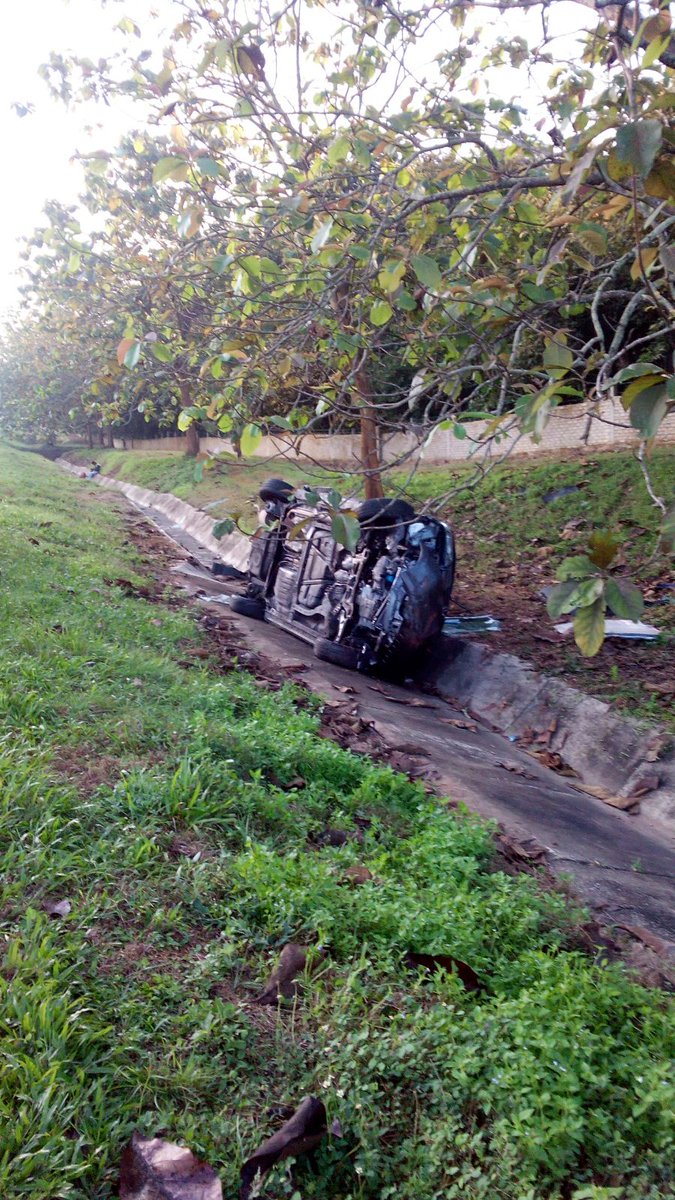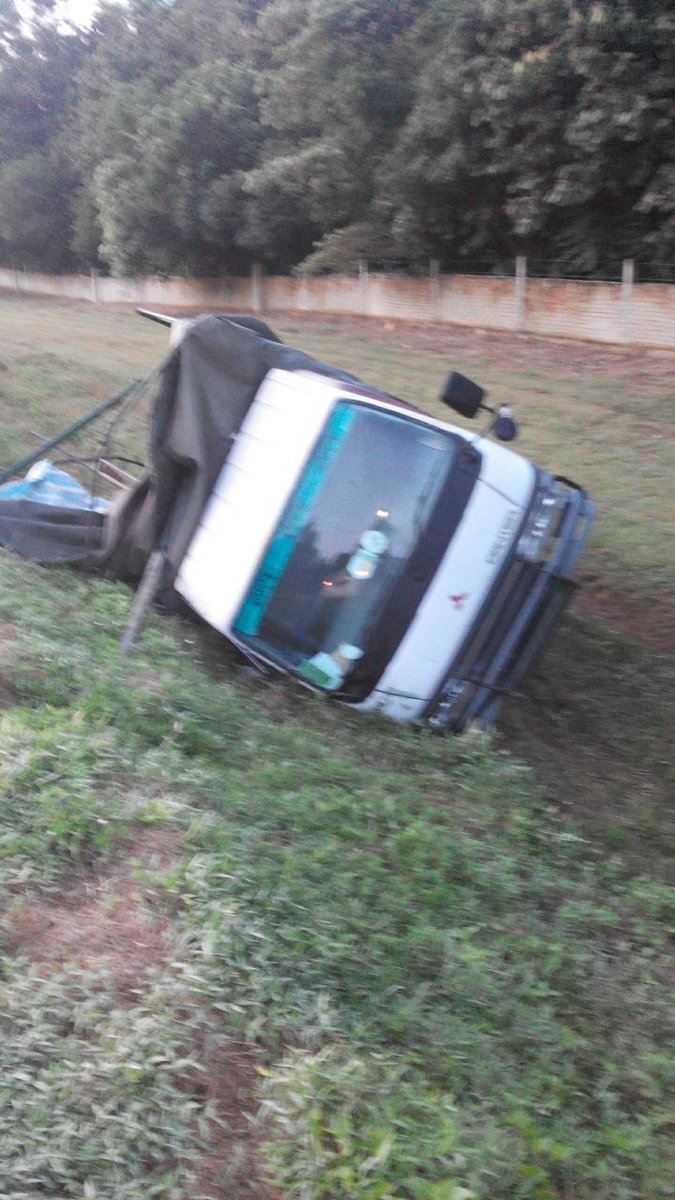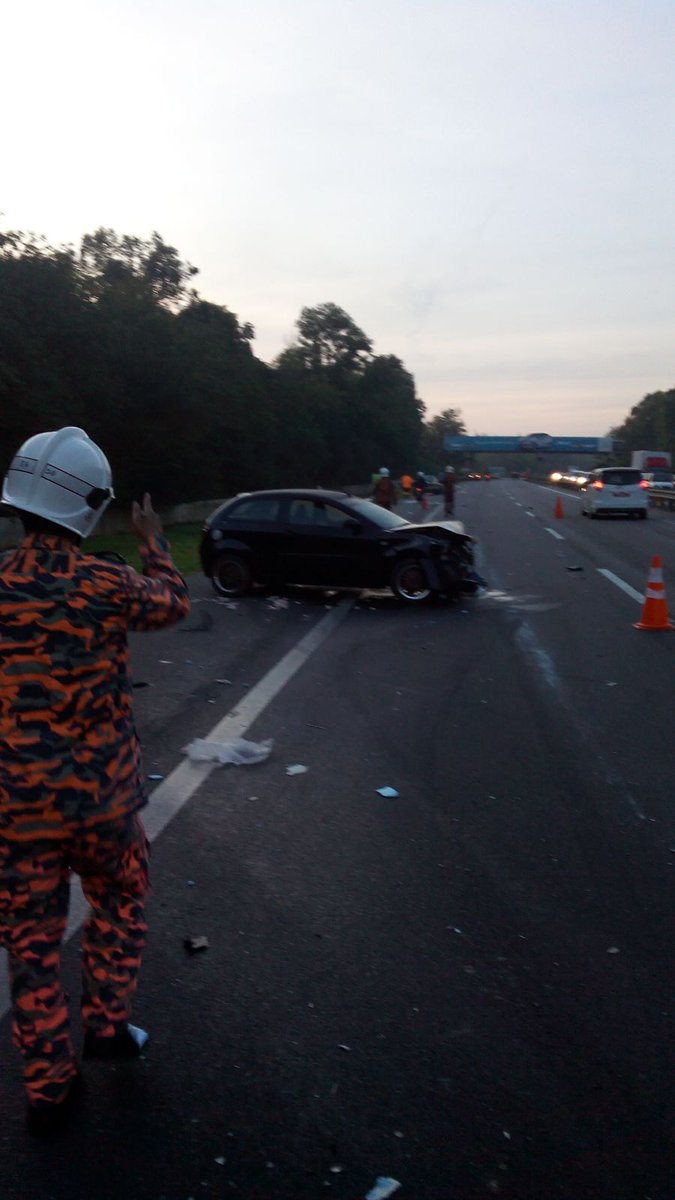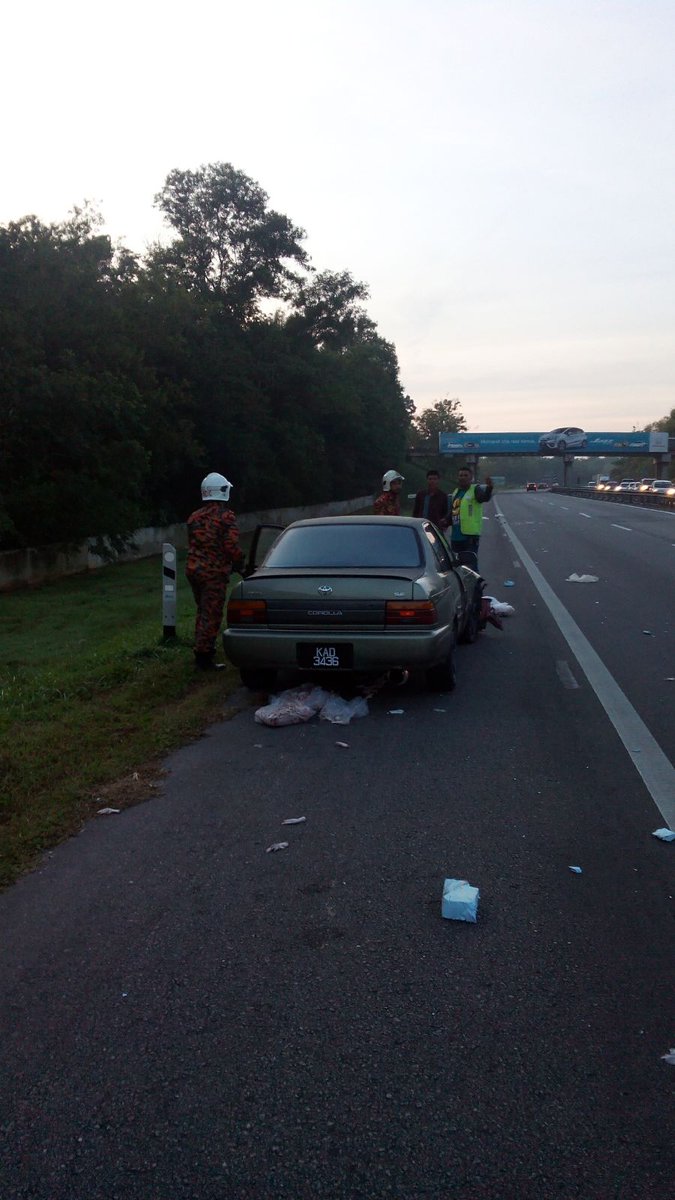 —
chickenfeet on the road



chickennn chickennn where's the chickennn
—