—
4 December 2015
MCMC hauls up man behind Facebook page calling for Najib's resignation
The Malaysian Communications and Multimedia Commission (MCMC) is investigating the man behind LetakJawatan, a Facebook page demanding Prime Minister Datuk Seri Najib Razak's resignation.
LetakJawatan administrator Joe Haidy Sulaiman, 45, is being investigated under Section 233 of the Multimedia and Communications Act 1998 which makes it an offence to publish indecent, obscene, false, menacing, or offensive materials to annoy, abuse, threaten or harass any person.
Joe Haidy told The Malaysian Insider he was summoned to the Internet regulator's headquarters for questioning on Tuesday and that police later followed him home and seized his laptop and modem.
"I was questioned for about three hours for allegedly defaming Najib on LetakJawatan," he said.
He said the defamatory statement in question was a blog post he shared on LetakJawatan, claiming that Najib had once been caught for khalwat (close proximity) with popular actress Ziana Zain.
Joe Haidy confirmed that he was the writer of the blog post.
…
—
Free Malaysia Today
Is Zaid the next 'victim' of the Sedition Act?
The former law minister has a date with the cops this afternoon, but is unsure of what it is about.
Is @zaidibrahim the next 'victim' of the Sedition Act? http://www.freemalaysiatoday.com/?p=605499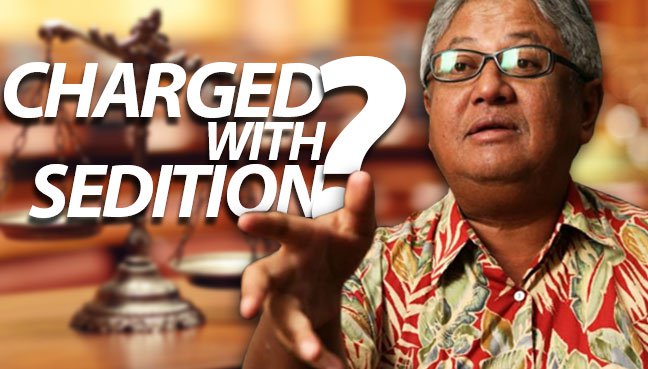 KUALA LUMPUR: Former law minister Zaid Ibrahim is in the dark over news of him being charged under the Sedition Act, as reported by a news portal today.
The Malaysian Insider (TMI) reported earlier that Zaid will be charged under the Sedition Act on Friday, over a speech he made demanding the removal of Prime Minister Najib Razak.
However, when contacted by FMT, Zaid confirmed that while he had been asked to present himself at the Dang Wangi police headquarters at 3pm today, he had no clue over what it was regarding.
According to TMI, police had opened an investigation file on Zaid after a speech he delivered in September titled "Rally behind Tun Dr Mahathir Mohamad" at the Royal Selangor Club.
On November 16 and 17, he gave his statement to the police regarding the case.
http://www.freemalaysiatoday.com/category/nation/2015/12/03/is-zaid-the-next-victim-of-the-sedition-act/
—