—-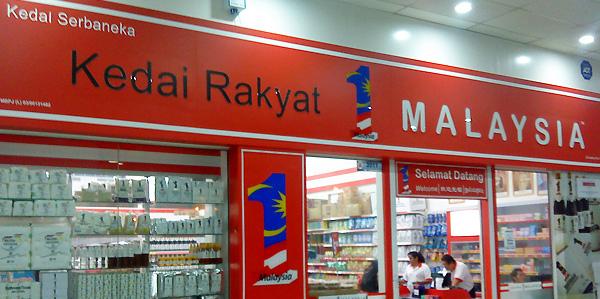 …
Mydin tak sangka KR1M akan bawa kerugian lebih RM100 juta
---
PENGARAH urusan rangkaian pasar raya besar Mydin, Ameer Ali Mydin tidak menyangka projek Kedai Rakyat 1Malaysia (KR1M) akan berakhir dengan kerugian besar – lebih RM100 juta.
"Berapa sangat yang anda boleh rugi," fikirnya ketika peringkat awal projek yang diperkenal pada 2011 itu.
Pada ketika itu, rangkaian Mydin merekodkan keuntungan antara RM50 juta hingga RM70 juta setahun, katanya.
Maka, syarikatnya itu bersetuju untuk menjalankan projek jualan runcit barangan keperluan pengguna dengan harga murah itu.
"Saya fikir niatnya sangat murni. Kerajaan mempunyai niat yang sangat murni. Kami juga berfikir dengan naif bahawa, memandangkan kami adalah pemain industri tempatan yang paling besar, kami perlu mengambil inisiatif ini," kata Ameer.
Dalam temubual disiarkan stesen radio BFM itu, beliau berkata Mydin setuju menjalankan operasi runcit KR1M itu "demi rakyat" dan atas "tanggungjawab sosial korporat (CSR)".
"Apa pun, ia adalah CSR untuk kami. Ia adalah satu pengajaran," kata Ameer yang menambah, barangan terbabit dijual tanpa sebarang subsidi dari kerajaan.
Akhirnya, Mydin terpaksa menanggung kesemua kerugian terbabit. Kos yang ditanggung kerajaan pula, yang dilaporkan sehingga lebih RM100 juta, adalah melibatkan aset.
https://www.themalaysianinsight.com/bahasa/s/36335/
…
20 September 2017
..
Ministry explains reason behind closure of KR1M Tudan
.

MIRI, Sept 20 — The Domestic Trade, Cooperatives and Consumerism Ministry (KPDNKK) confirmed today that one of the Kedai Rakyat 1Malaysia (KR1M) operating in Miri City has shut down for economic reason.
KPDNKK Miri branch chief, Joe Azmi Jamil said the KR1M in Tudan was closed down as the operator suffered losses competing with supermarkets and hypermalls in the city.
"Right now, only one KR1M, in Pujut, Miri City is still in operation," he told Bernama here today.
Joe Azmi, however, admitted that the sole operator of KR1M in Miri City was facing similar problems but the situation was still under control.
He expects the situation to be back to normal once the new operator of KR1M takes over the operation.
Read more at http://www.themalaymailonline.com/malaysia/article/ministry-explains-reason-behind-closure-of-kr1m-tudan#tUx6SojXmD597c8w.99
KR1M was a massive loss for Mydin, says its boss
Mydin managing director Ameer Ali Mydin says his company's conscience is clear in the matter.|
.
PETALING JAYA: Mydin Mohamed Holdings Bhd (Mydin) has refused to comment on any allegations the government has made regarding the 1Malaysia People's Shop (KR1M).
This follows Deputy Prime Minister Ahmad Zahid Hamidi's order for the domestic trade, cooperatives and consumerism ministry to end the contract of the operator of the KR1M, saying they were found to sell goods higher than the market price.
Refusing to name the company, Zahid, who is home minister, said the government did not want the company to operate and supply products to KR1M any more because it had low-quality packaging and distribution but sold the goods at high prices.
"They were given a chance. I don't want to name the company.
.
"I allowed the shop to be set up to help the people in my constituency.
"But it became clear that the prices were more expensive even though the government had specific allocations for the company to sell at below-market prices," he said when officiating the Kuala Langat Umno meeting at Kuala Langat yesterday.
In a statement issued today, Mydin managing director Ameer Ali Mydin said commenting on the government's allegations would serve no real purpose.
.
"I would only like to say that this has been a massive loss-making CSR (corporate social responsibility) project for Mydin and we have done this for the benefit of the Malaysian rakyat.
"Our conscience is clear. Those who know me would know what Mydin had to endure in running this CSR project.
"I need not say more."
Opposition politicians had been critical of Mydin being appointed as the operator for KR1M in the past.
—
Borneo Post Online
KR1M outlets across state ordered to take 'Kicap Masin' off shelves
Posted on May 23, 2015, Saturday
KUCHING: All Kedai Rakyat 1Malaysia (KR1M) outlets in the state have been ordered to remove the KR1M-brand salty soya sauce (Kicap Masin) off the shelves amid food safety concerns.
Assistant Minister of Public Health Datuk Dr Jerip Susil said the move came after the state Health Department issued a notice two days ago to all KR1M retailers.
"Health officers in all divisions state-wide have gone to the ground to identify and monitor this product since we issued the notice on Thursday. We will move to seize the product if it is found to have violated the Food Act 1983 and Food Regulations 1985 as a measure to protect consumers," he said when contacted yesterday.
—
Malay Mail Online
DAP MP hits back at Mydin, insists KR1M goods pricier than other stores
KUALA LUMPUR, Feb 18 — DAP MP Lim Lip Eng stuck to his guns today in claiming that the government's "1 Malaysia" goods are more expensive than other brands, dismissing last night's denial by Mydin managing director Datuk Ameer Ali Mydin.
The Segambut MP even posed a challenge to Ameer, whose company operates the government-backed Kedai Rakyat 1 Malaysia (KR1M), to prove how many products under the "1 Malaysia" brand are cheaper than those sold at other chains.
Lim pointed out that in his response yesterday, Ameer had only rebutted one of the examples he had provided earlier when comparing KR1M goods with other brands.
"Most of KR1M stores' goods are more expensive," Lim insisted to Malay Mail Online over the phone.
"Can (Mydin) show to Malaysian consumers how many common goods are cheaper in KRIM?" he asked.
http://www.themalaymailonline.com/malaysia/article/dap-mp-hits-back-at-mydin-insists-kr1m-goods-pricier-than-other-stores?utm_medium=twitter&utm_source=twitterfeed
—
Mp segambut tunjukkan mentaliti sebenarnya bila buat statement boikot KR1M tanpa fakta
— Sent by WhatsApp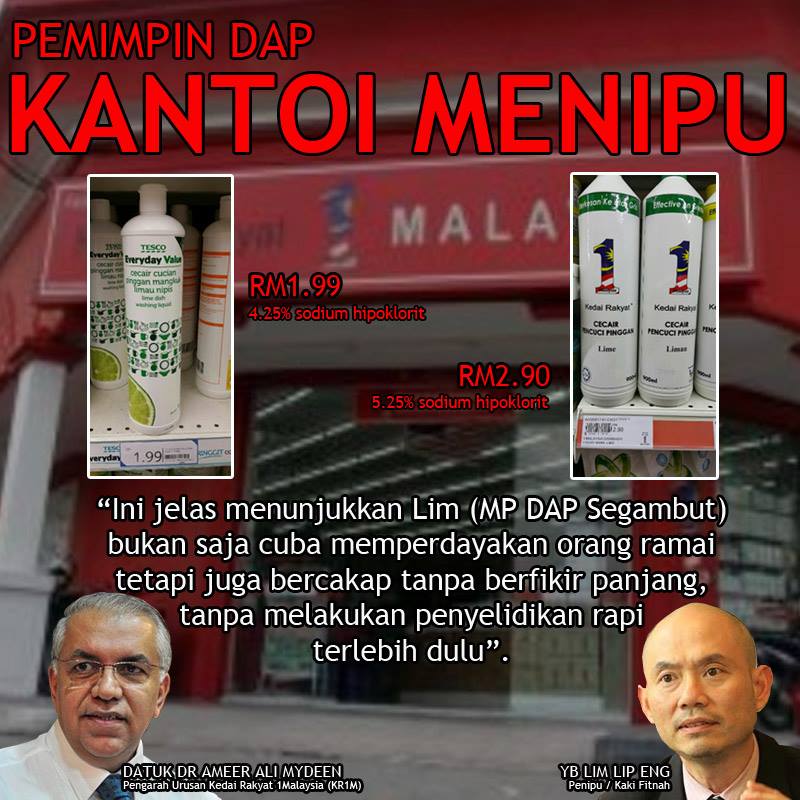 —
MP urges boycott of KR1M shops as it is 'expensive' http://bit.ly/1EIDXjL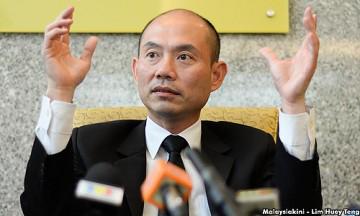 An opposition MP has urged Malaysians to boycott the Kedai Rakyat 1Malaysia (KR1M) due to its "expensive" products.
Segambut MP Lim Lip Eng said the prices of most common products at the government-owned chain of convenience stores were more expensive than those in other hypermarkets.
"Would Agriculture and Agro-based Industries Minister Ismail Sabri Yaakob now call on the rakyat to boycott this shop?" he said in a text message to Malaysiakini.
The DAP parliamentarian added that should Ismail Sabri Yaakob fail to respond within 24 hours whether he would call on the people to boycott KR1M. Otherwise, that would be proof that the minister's boycott statement was "purely racial" and meant to gain political mileage.
http://www.malaysiakini.com/news/289598?utm_source=twitterfeed&utm_medium=twitter
—
Really? Who is the liar? "@fmtoday: Mydin: KR1M cheaper, MP shouldn't 'shoot from the hip' http://shar.es/1WH8Bq "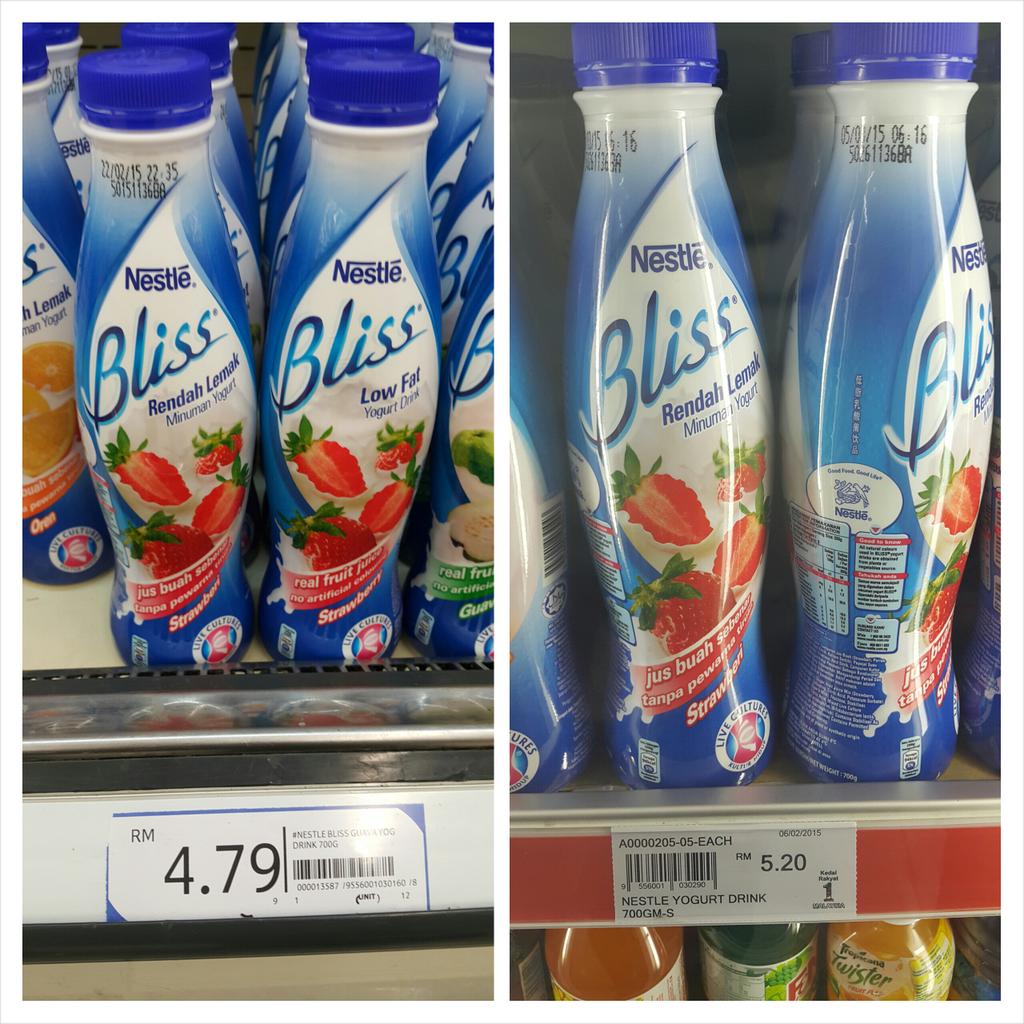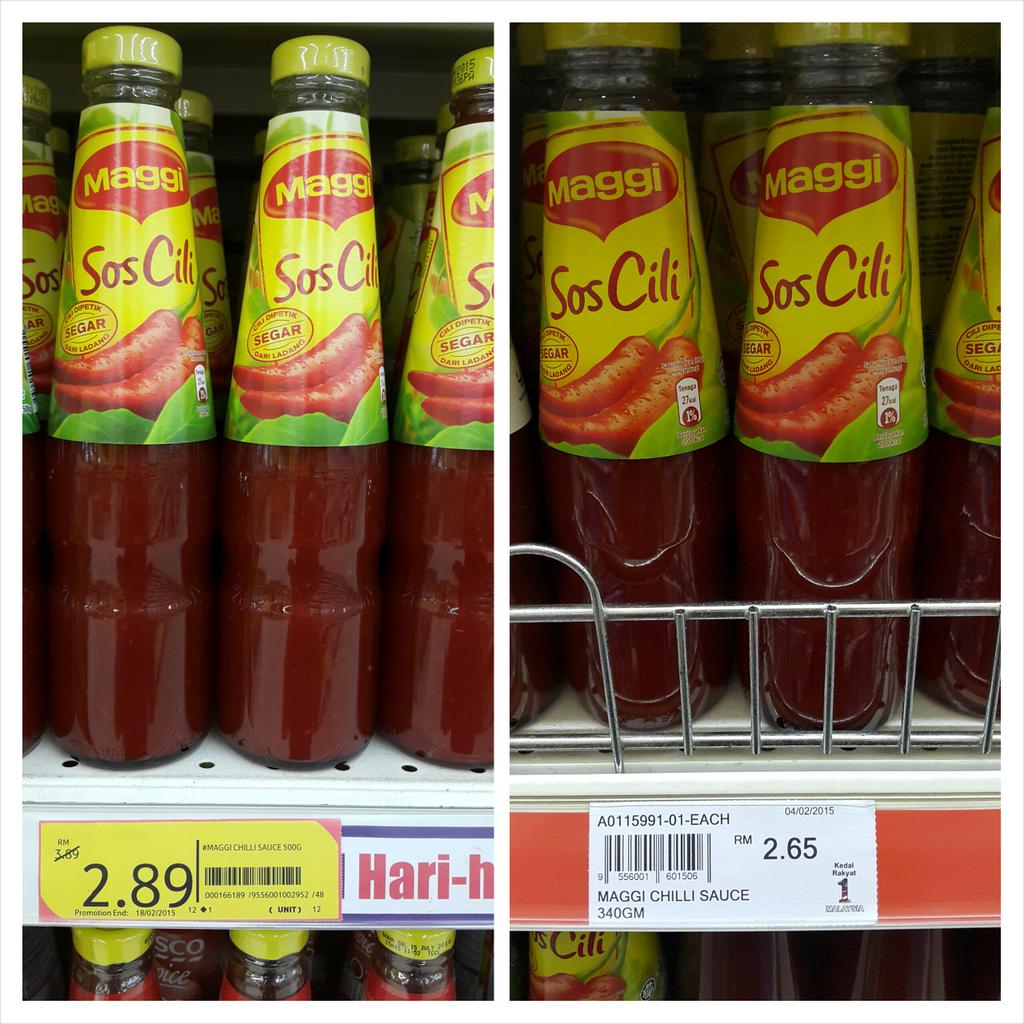 Mydin: KR1M cheaper, MP shouldn't 'shoot from the hip'
KR1M's MD says it is wrong to give misleading information to the rakyat regarding the prices of goods in the market.
PETALING JAYA: The managing director of KR1M has defended the prices of products at his stores as being cheaper than those sold at Tesco and has appealed to the Segambut MP who said otherwise, to check his facts first before disseminating misleading information to the public.
In a statement to the media, Hj Ameer Ali Mydin said Lim Lip Eng made incorrect comparisons when checking the price of bleach at Kedai Rakyat 1Malaysia against that of Tesco.
Pointing out Lim's flawed comparison method, Hj Ameer said Lim was wrong to compare KR1M's bleach containing 5.25% sodium hypochlorite priced at RM2.60 with that of Tesco's Everyday Value bleach containing only 4.25% sodium hypochlorite and that was naturally priced lower at only RM1.29.
He said Lim should have compared KR1M's bleach with Tesco Choice's bleach because the two had the same sodium hypochlorite content, and while KR1M's was priced at RM2.60, Tesco Choice's was priced at RM3.05.
Pointing out that KR1M's product was actually 17% cheaper, Hj Ameer said, "This clearly shows that not only YB is trying to deceive the public but he just shoots from the hip i.e no research done."
He also said KR1M's quality was on par with that of other brands in the market and added, "Dear YB, let us all work together with a common goal to pressure retailers/manufacturers to reduce prices so that our beloved Rakyat 1Malaysia can stretch their ringgit.
http://www.freemalaysiatoday.com/category/nation/2015/02/18/mydin-kr1m-cheaper-mp-shouldnt-shoot-from-the-hip/
—
KR1M products better quality, MD says: Mydin, which operates KR1M, says DAP MP tried to mislead public on KR1M… http://bit.ly/1L8KmsJ 
#OutDamnSpot @bedlamfury: Ismail Sabri, how about boycotting 'expensive' KR1M, asks DAP http://bit.ly/1CCI29j  "
 —
————————————————————————————————————–