—
29 November 2015
…
Azmin denies PKR behind newsletter attack
…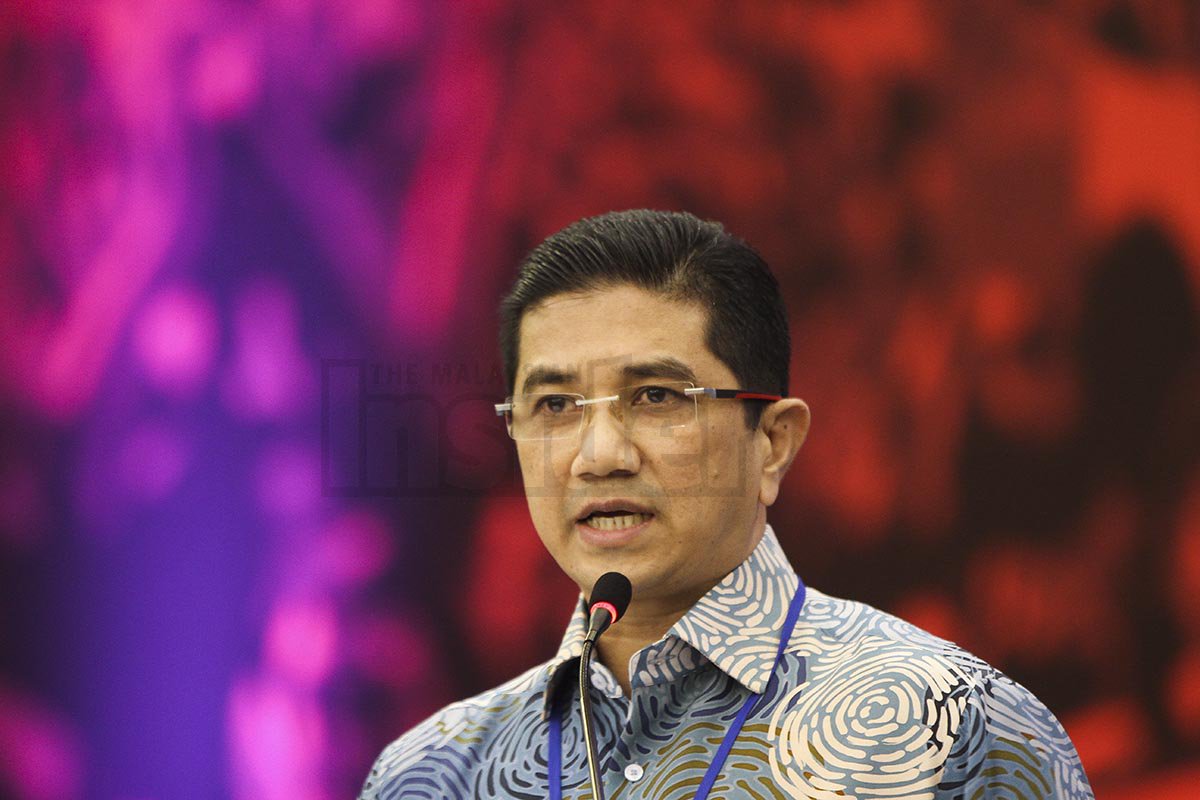 …
PKR deputy president Mohamed Azmin Ali today said he was certain the fake copies of Selangorkini attacking him was not the work of PKR members, and instead blamed Umno and Barisan Nasional (BN).
The newsletter was distributed to PKR delegates today at the party's annual national congress in Shah Alam, but Azmin said such "gutter politics" was not their culture.
"I think it's a desperate move by Umno and BN trying to undermine the present administration in Selangor. They cannot face the facts, they can't face the people," the Selangor menteri besar told reporters after the congress.
"They try to conduct some roadshows to explain some issues but nobody cares to listen to them and now they start to circulate Selangorkini. And this is gutter politics practised by Umno and BN."
When asked how he knew it did not come from within PKR's ranks, Azmin said: "I'm certain this is not our culture."
—
Malay Mail Online
Fake Selangorkini attacking Azmin distributed at PKR congress
SHAH ALAM, Nov 29 — Counterfeit copies of the Selangorkini newspaper containing articles critical of Selangor Mentri Besar Azmin Ali were handed out at the PKR National Congress today.
…


…
Copies of the paper purporting to be the November 13-20 edition caused controversy when they were given to delegates at the Ideal Convention Centre here where PKR is convening for its annual assembly.
When contacted by Malay Mail Online, PKR secretary-general Rafizi Ramli said the copies were forgeries, blaming rivals whom he said wanted to smear the party and Azmin.
"It is a fake copy; verified it's not the official Selangorkini, he said in a text message to Malay Mail Online. "This is probably being printed by enemies."
Among the articles in the newspaper were those comparing former MB Tan Sri Khalid Ibrahim favourably to Azmin, criticising the PKR deputy president over a purported water tariff increase, and one saying party president Datuk Seri Dr Wan Azizah Wan Ismail was the best choice to be MB.
—
@rafiziramli confirms copies of Selangorkini are fake & is work of enemy parties @themmailonline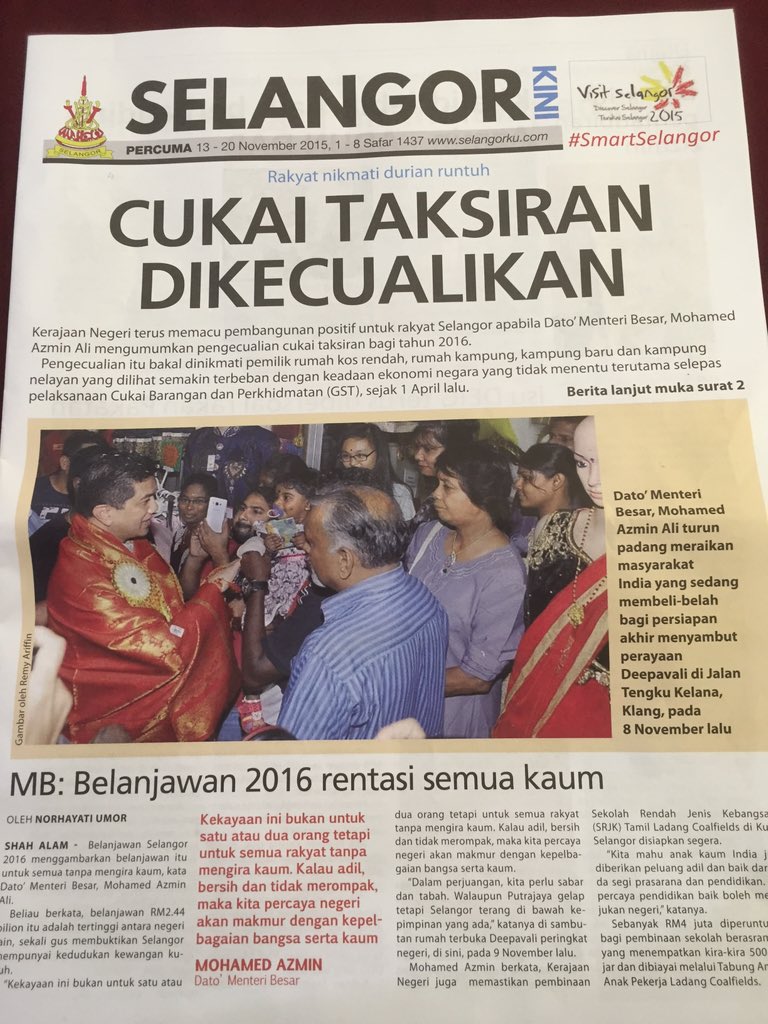 —
Malay Mail Online Retweeted
Fake copies of Selangorkini defaming @AzminAli distributed at PKR congress @themmailonline
—
—